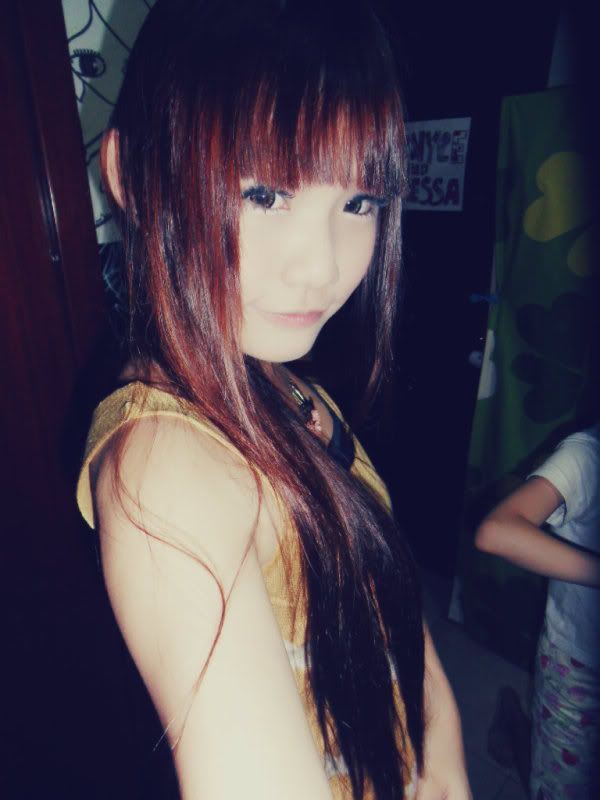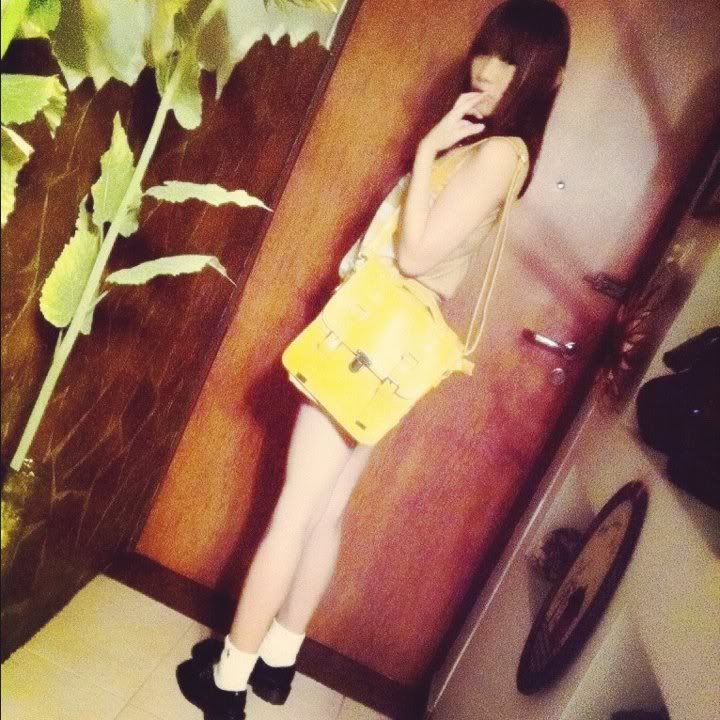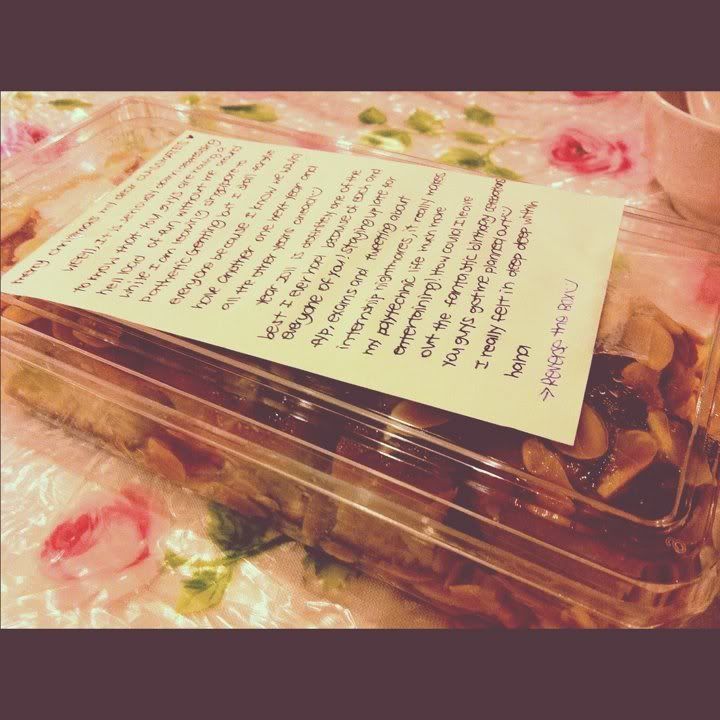 Firstly, i wanna thanks Jueying for baking the cake for everybody!
So sad, she cant make it on that day! ):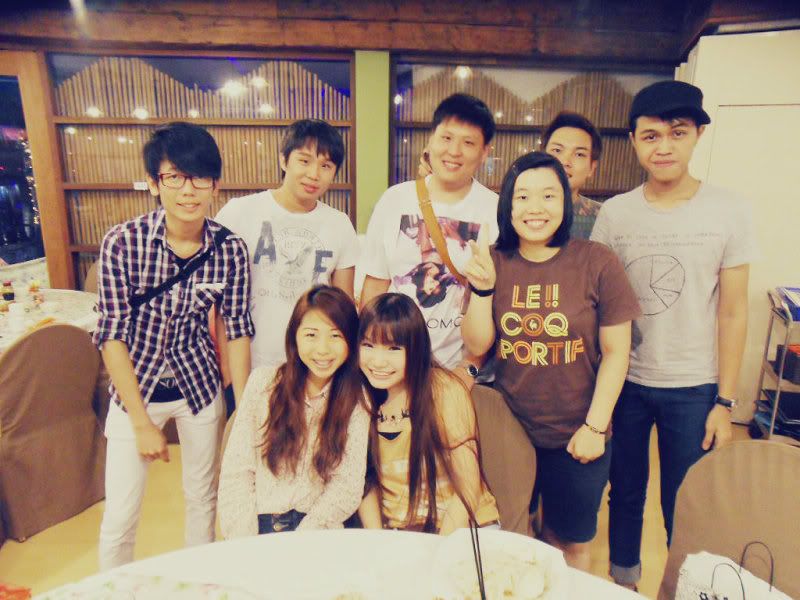 Proper group photo! ((((:

Kaiting.

All our presents..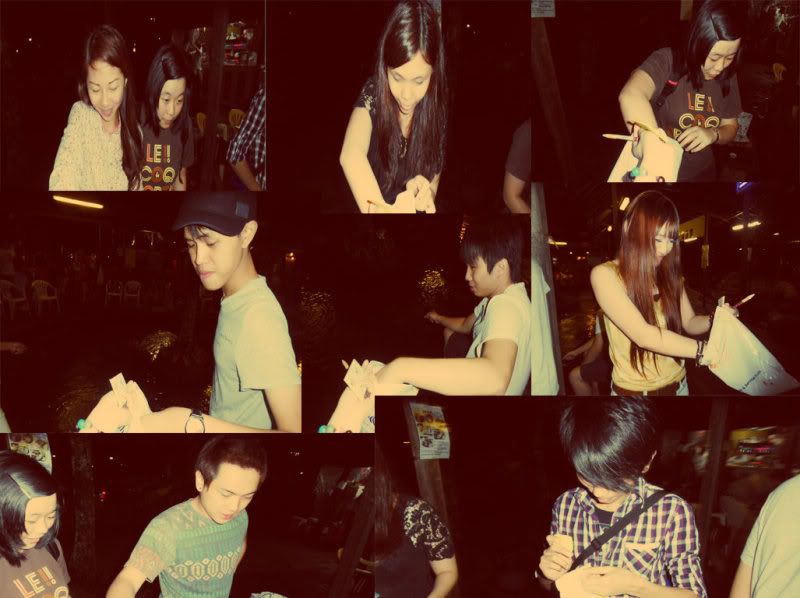 Drawing lots...

Our caught prawns!!!!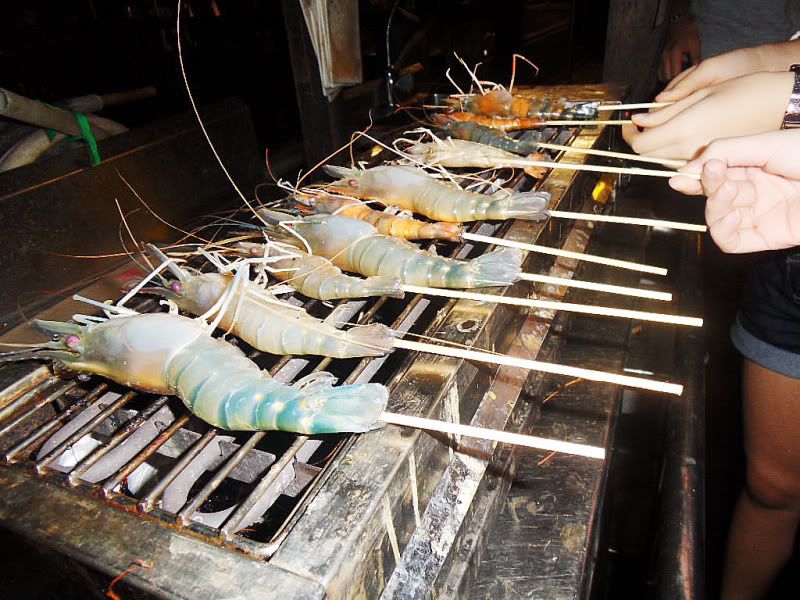 Charmaine.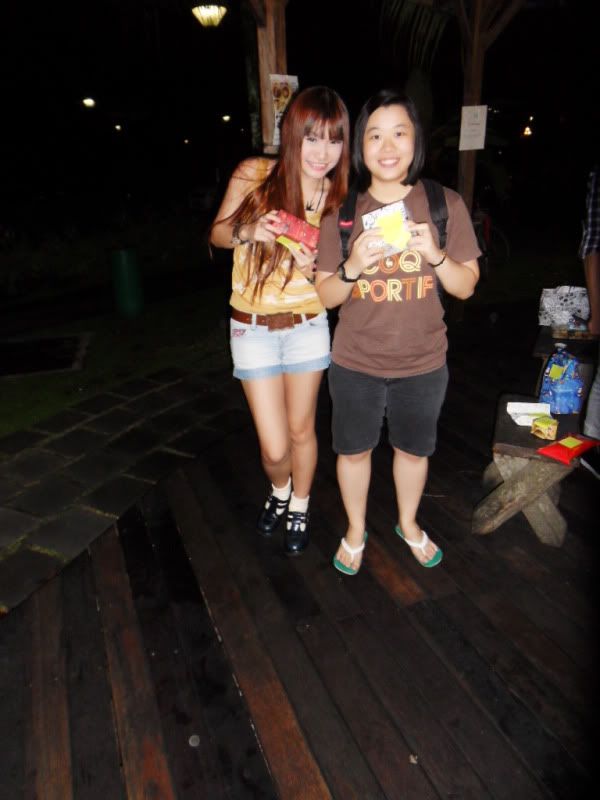 Meishan.
All the girls.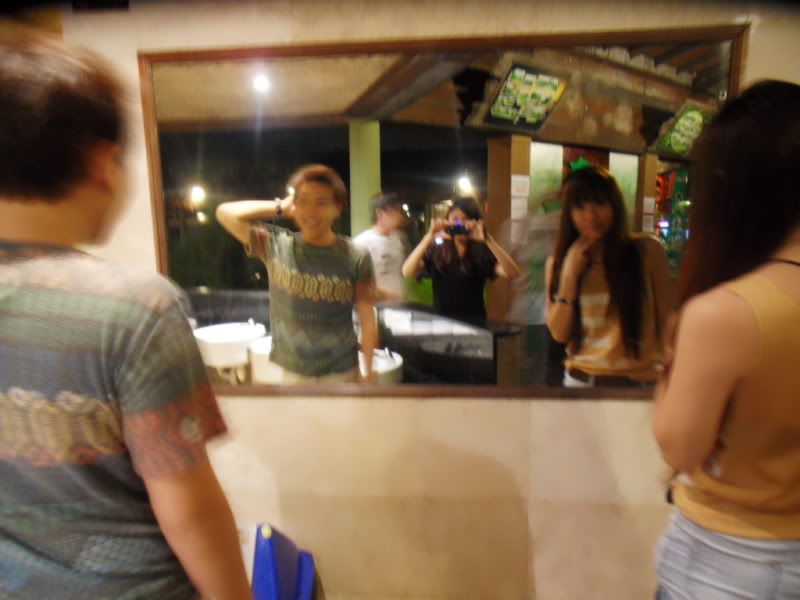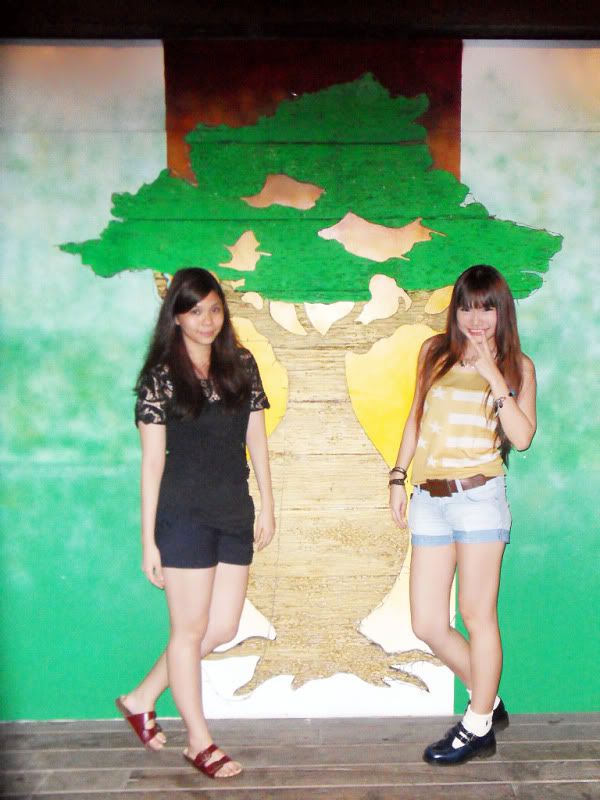 Bottle Tree!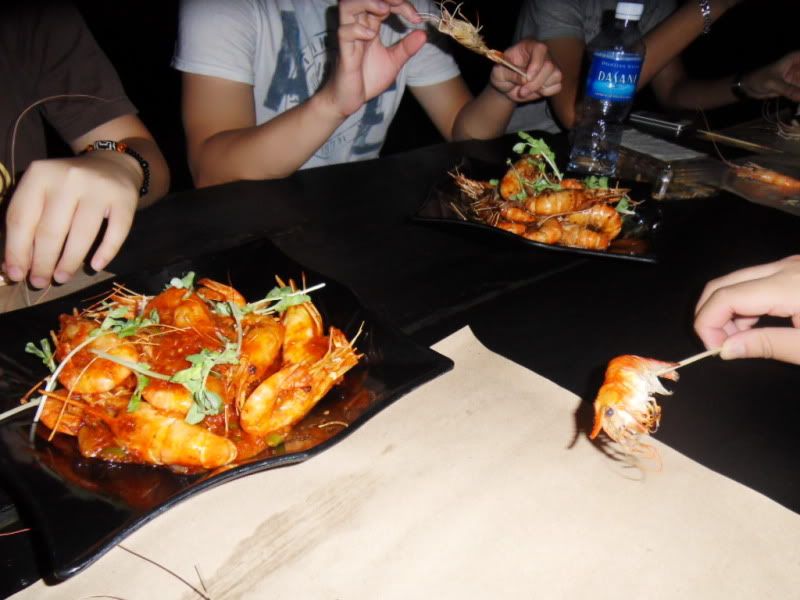 Our Sambal and black pepper prawns!!!
Sibei shiok!!!

Goodbye!
Friday
Celebrated my Xmas Eve Eve with my Awesome Classmates.
Firstly, the rain really ruin everybody mood. Luckily,
we still decided to go out together despite the rain.
Shawn and Kaiting fetched me to Bottle Tree Park.
Thanks so much guys! Terrible traffic Jam.
Waited for AD, and headed there together too. Had dinner first
at a Chinese Restaurant then start prawning! So fun
chatting rubbish with each other and of course we caught damn
alot of prawns!! The great thing about prawning at Bottle Tree Park
is that they actually help us cook the prawns with different sauce with
additional affordable charges. OMG!!!! The prawn taste fking nice!!!!!!
And of course, we exchanged gift. I got Ferrero Rocher chocolate from Kaiting!
Seriously, great night with them!!!
MERRY XMAS!