MY BELOVED FAMILY!
Thanks my family for all the hard earned money which are spent on
my poly fees. I promise I will love you forever...
THANKS MUMMY DADDY!
My precious Mummy.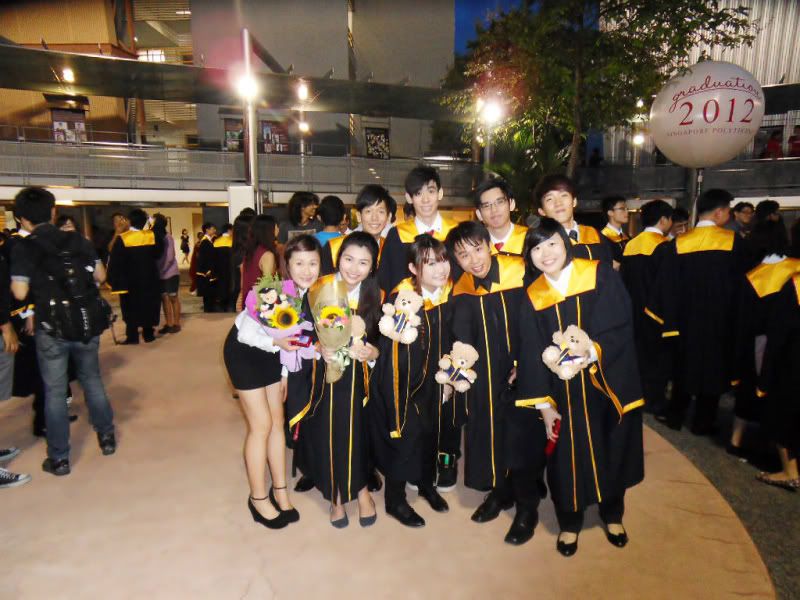 And all my lovely classmates!
Without them, i wont be able to survive in this course for 3 years!!!
I GONNA MISS THEM LIKE HELL!
Will never forget the time we had together (: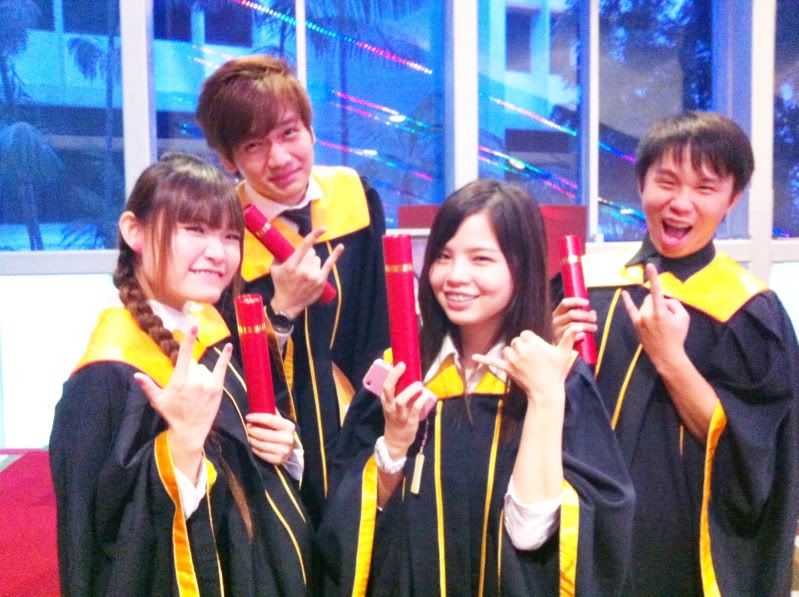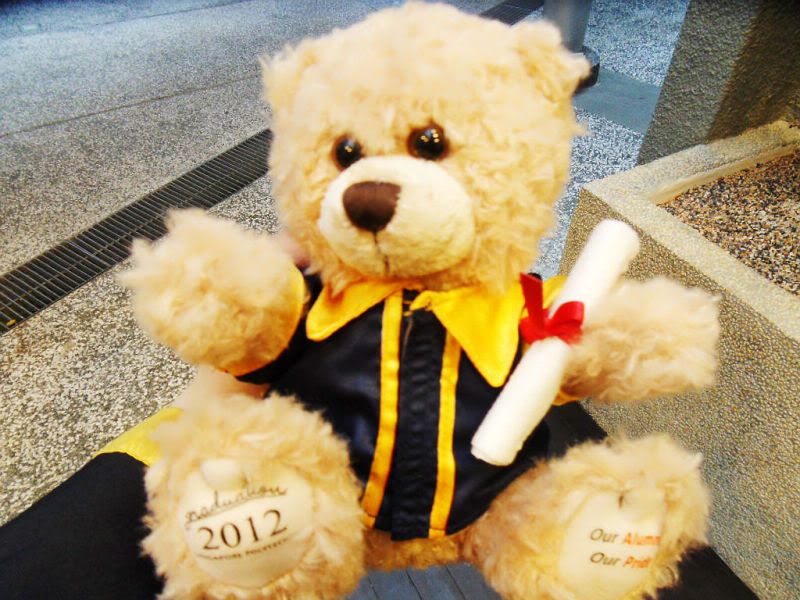 Our Graduation bear!!

SISTER BERNESSA!



So surprised she still remembered my name. She teached me during year 1!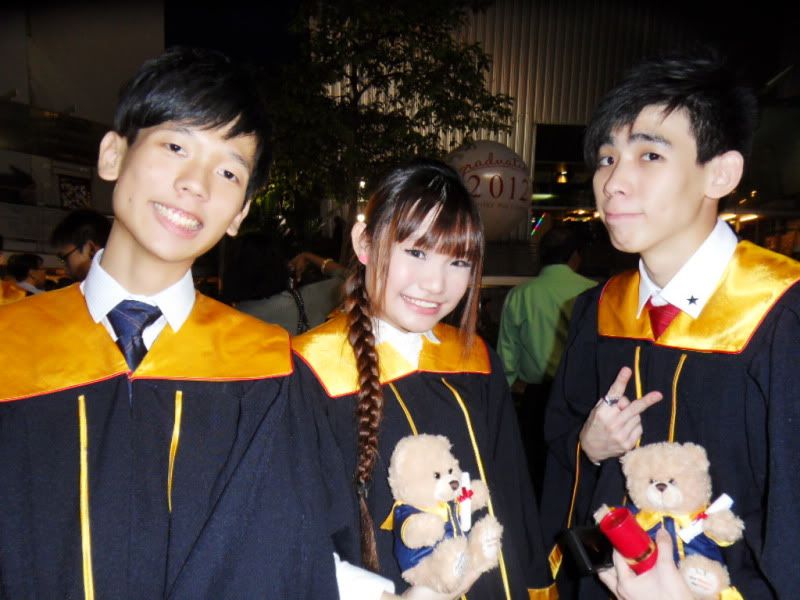 Yee tat & Marcus



Haoming!



Peishan!



Kaiting!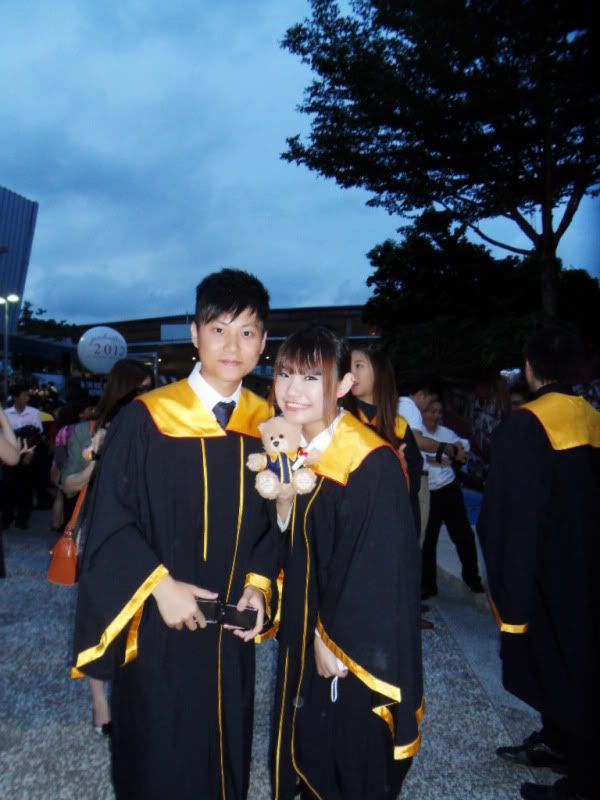 Aloy!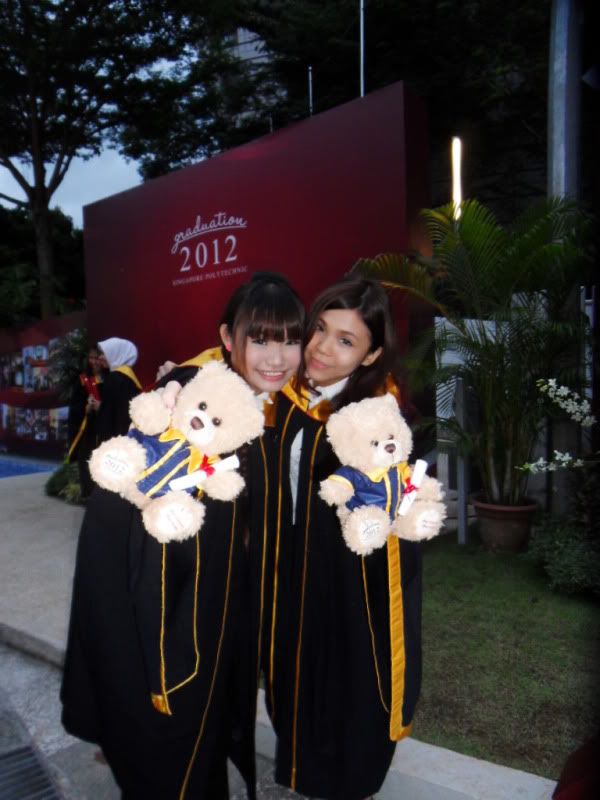 Charmaine!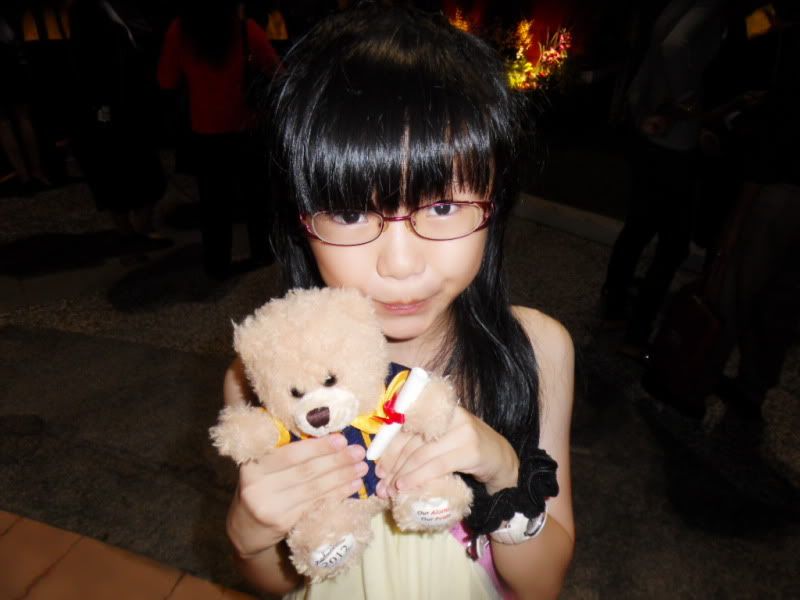 Oh ya, My colleague is so sweet that she even bought as graduation gift.

GOODBYE!
GRADUATION DAY
I've been looking forward to this day.
It's had been a really tough 3 years for me especially when i totally have no
interest in my course. But i feel bless that I'm able to know alot of friends whom really
make my Poly life an unmemorable school life! Thanks!
Now, its another stage of my life. Now i really hope i can work
in a job i really like and i will really work hard for it.
End of Teenage life,
Hi to adulthood. ):
Below are all my Polaroids!
Love them all!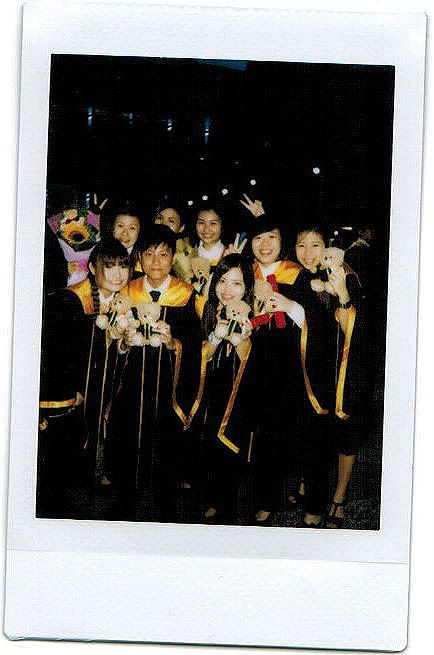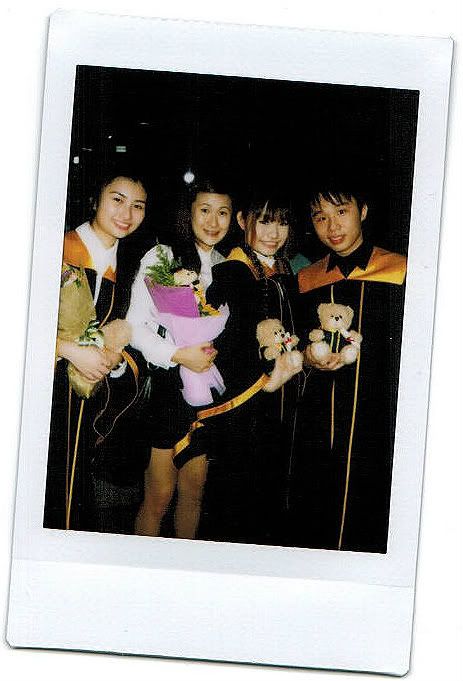 OK GOODBYE!