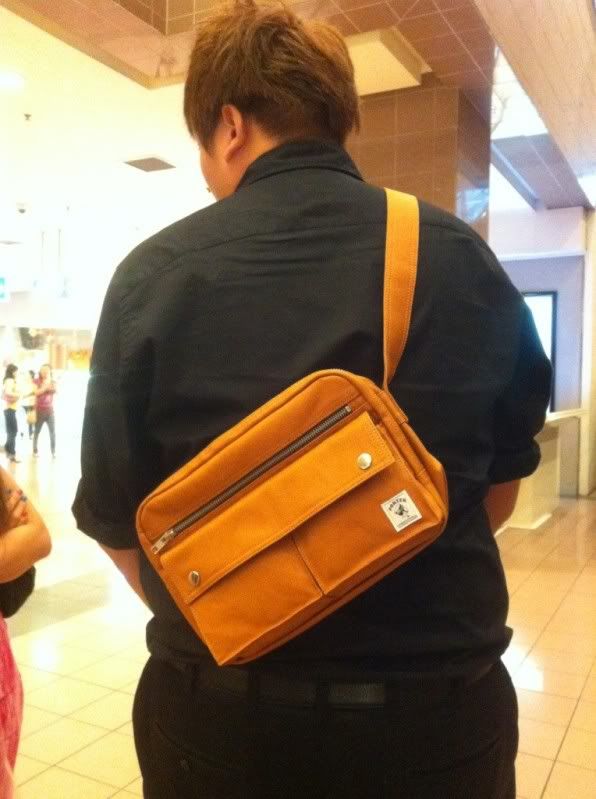 Say hi to dear's porter bag...
I realised i didnt on my laptop for almost a week already.
So lazy to on it and i had totally neglacted my blog.
So many things to update.
Firstly, went CNY shopping with Dear last Saturday!
Dear managed to buy the clothes he wanted but i forgotten
to buy my eye shadow !! SUPER ANGRY !!! argh!!! Tea break at
Rock & Ash Cafe. The food there (Y) !!!! YUMMY !!!!
Late at night , headed to Dear's grandma house for dinner.
Mix feeling , stress but yet excited. My first time going during these
4 years. I always dont dare to go.... But yeaps , his family are
friendly , his grandma look so happy when she saw me....
Hmm...thats a good sign and i even played Mdeal with his cousins.
Yea , i had a fun night and i hope i leave a good impression (:
.
.
.
Cost only $1.90!
Cheap uh!
popping up in progress....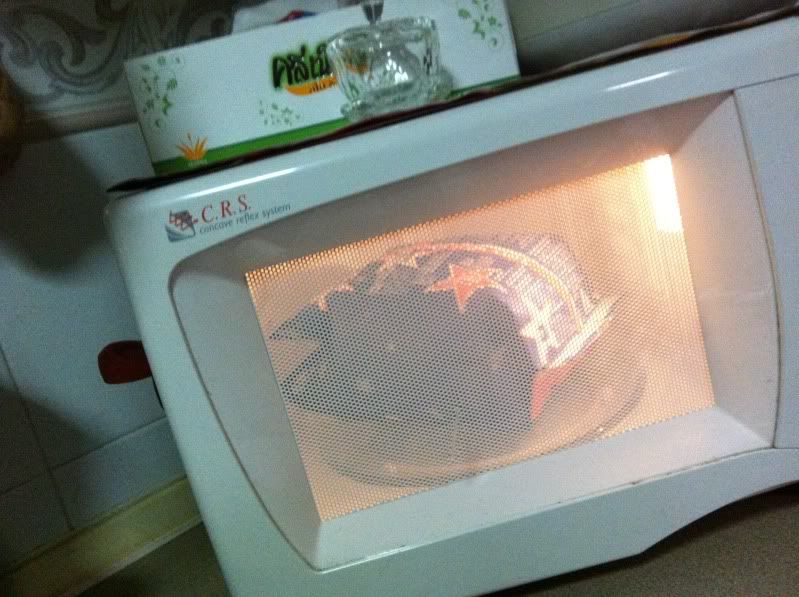 Ding !!!!! DONE !!!!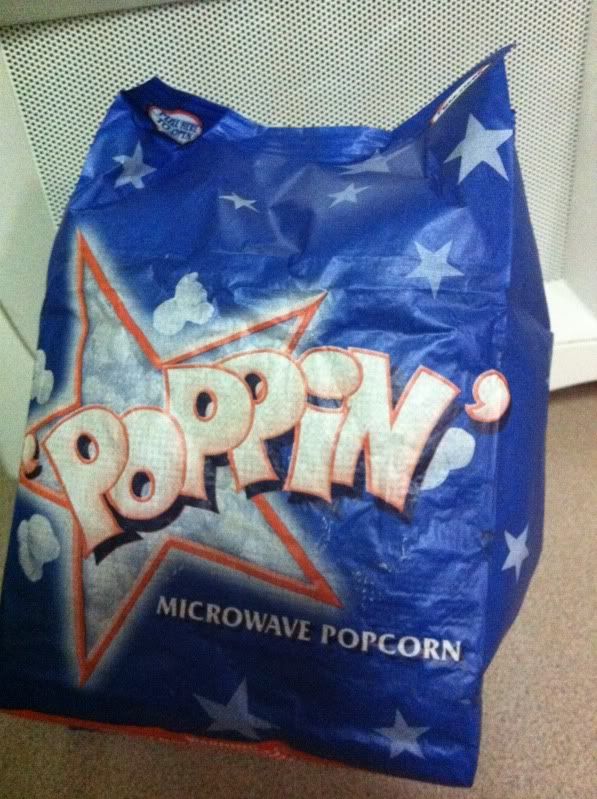 Yeap!! that's my popcorn !!
Look nice uh ~~ but seriously speaking it doesn't taste good .... hehehe -.-
Secondly , me and jueying didn't attend school so we decided to
go NTUC for a walk and also buy some cake ingredients for Meijun's
birthday. I bought something special! Microwave POPCORN !
Super interesting !!!! this is how it works...(on top)
Lastly, headed to Sake Sushi buffet with all my
beloved friends like last week? Went shopping and
i bought a jacket! It's the best shopping with them! (:
Today, didnt attend school.
Heading to bowl in the morning. I am suck at that !
Dear kinda good at this ;D

OH YA !!! Cant wait for tml !!!!
Afternoon with my beloved friends and night...
reunion dinner with my peckerrrrs! WOO ~
it gonna be a long day for me (((: