MORNING : ON THE WAY TO GENTING!

OUR MOST FAVORITE BAG :
TAGGER !!!!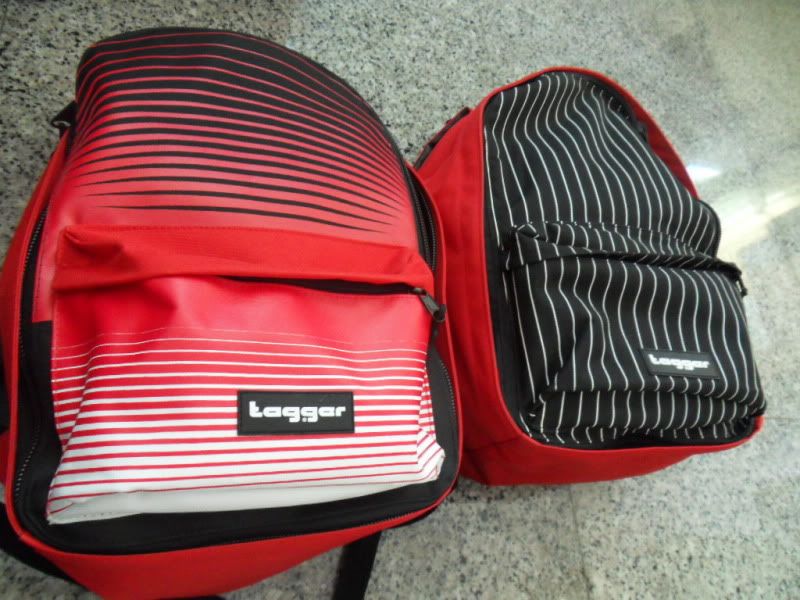 EVENING : REACHED GENTING !!

Say hi to my BIG MAN !!!!!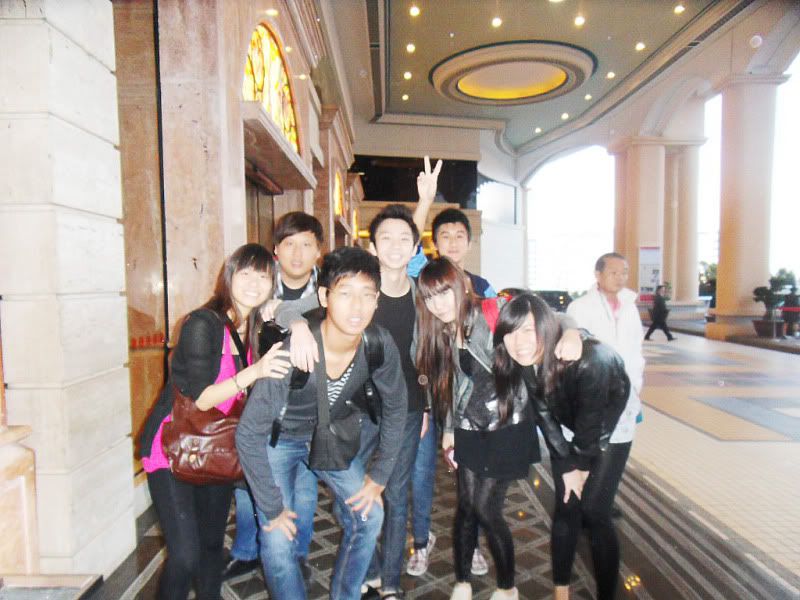 right outside the hotel ~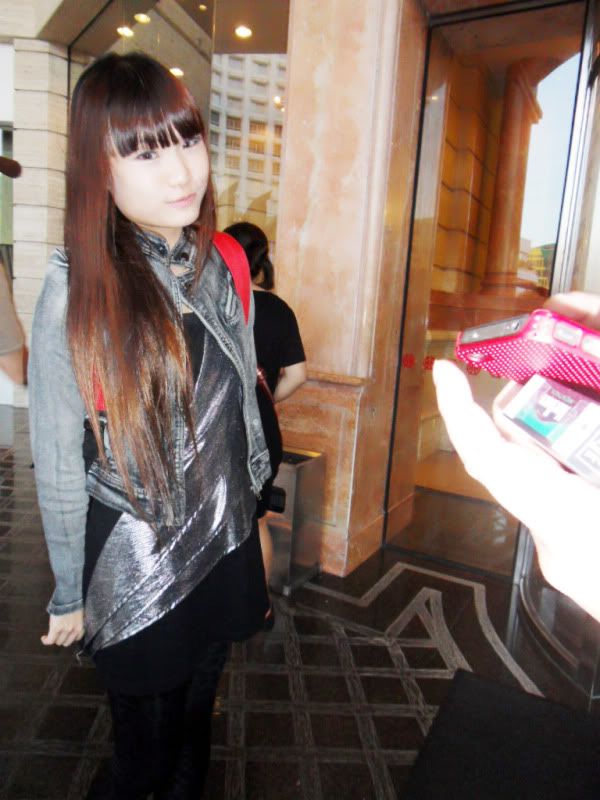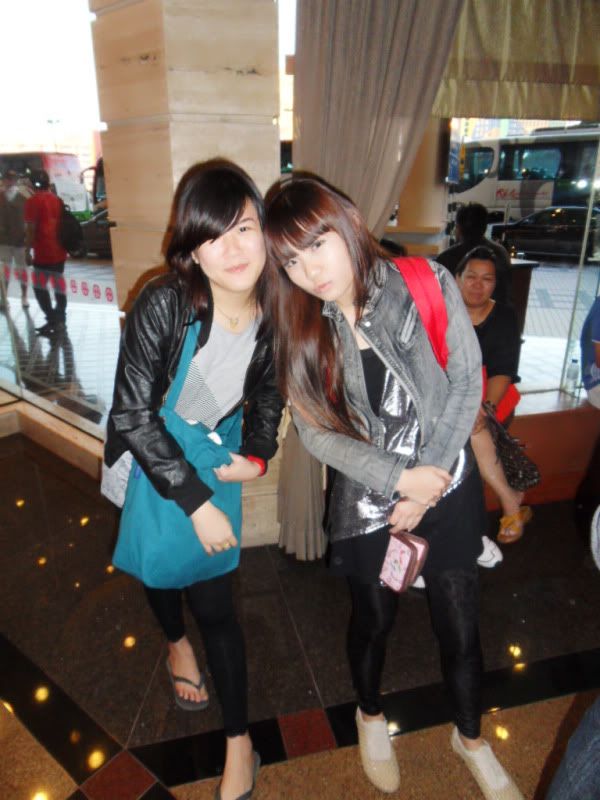 SHOPPING TIME!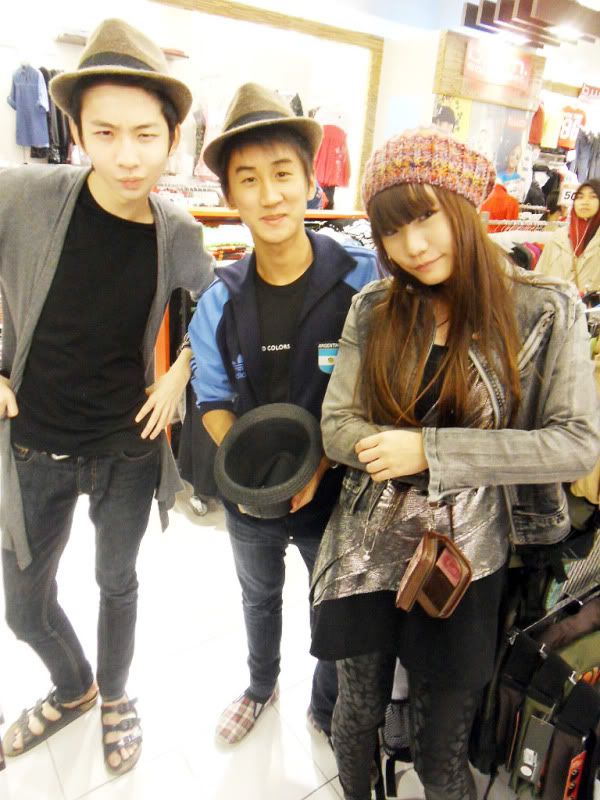 They both bought a hat !
Seriously it look nice!

Oh ya, Mary Browns for dinner !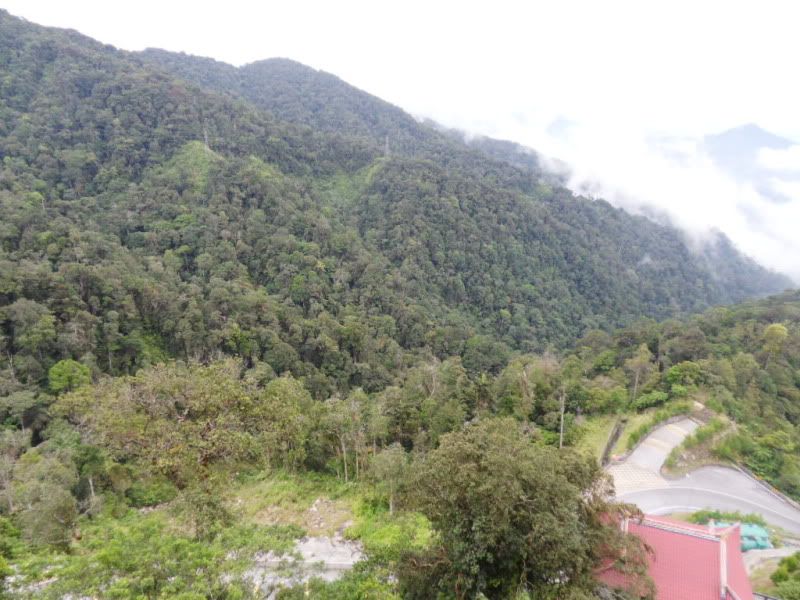 See how cold is the weather ~~~~
SINGING TIME !
BACK TO HOTEL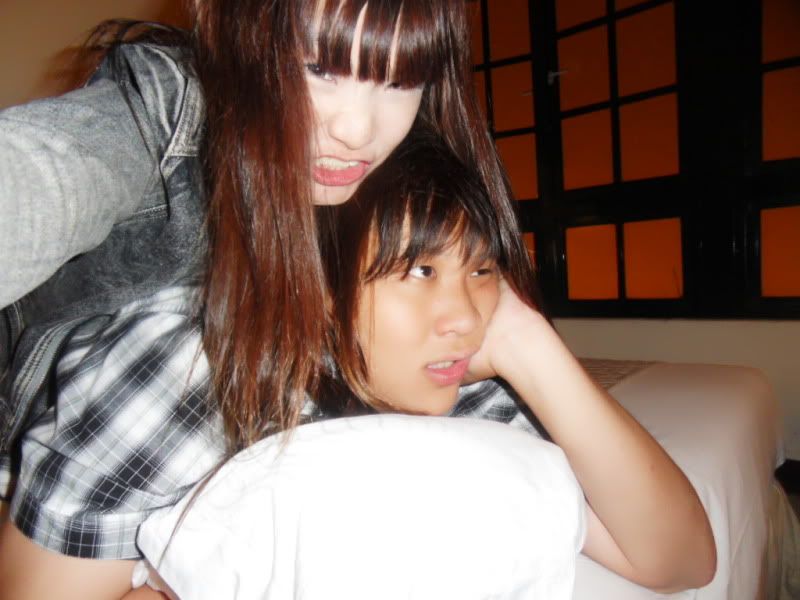 i WANNA disturb Dear !!!!
Stop him from watching soccer !!!!!
wahahahahaha
Sunday , First day
Didnt sleep for the whole night , and headed to ton at Dear's house
Watch NBA with him , bu actually most of the time
i was playing with my Iphone. We decided not to sleep for the whole
night but to sleep on the bus. Ate Lo mai kai for supper and
finally it's time to meet Crazy friends ,
Aron, Shane, Sinya, Erica and Hanxiang! Everybody look
funny with their big bag! haha! So unlucky , big jam on the
way to Singapore Custom , wait super long. It took almost
10 hours from Singapore to genting ! WTF !
THE WEATHER IS COOLING !!!!!!! omg ! i will nv
ever forget it ! Exactly the same Weather when i was at USA!
Right after we reached , put down our stuffs at the hotel and headed
for dinner. Oh ya , same room with Dear, Shane and Aron.
(It's a torture sleeping with them ! HAHAHAHAA )
MORNING : OUTDOOR THEME PARK
It's a REAL SNAKE !!!!!!!!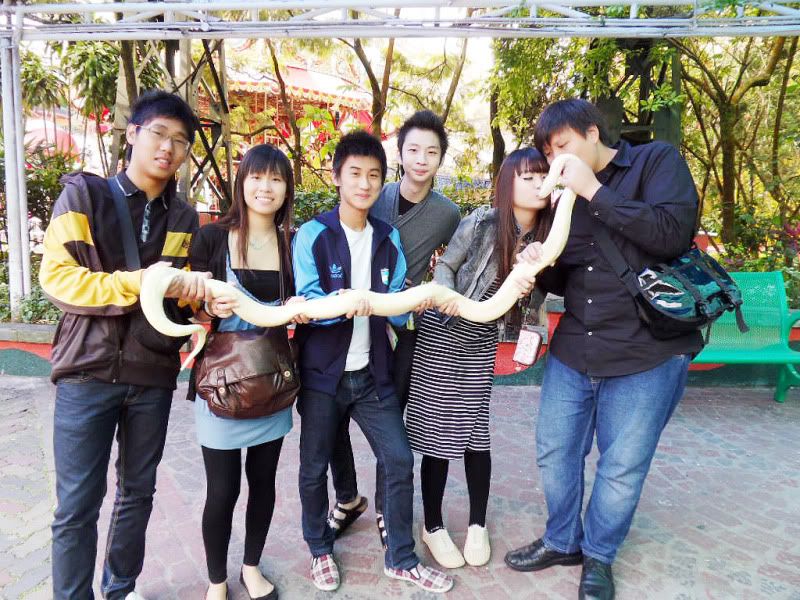 Super love this group photo!!!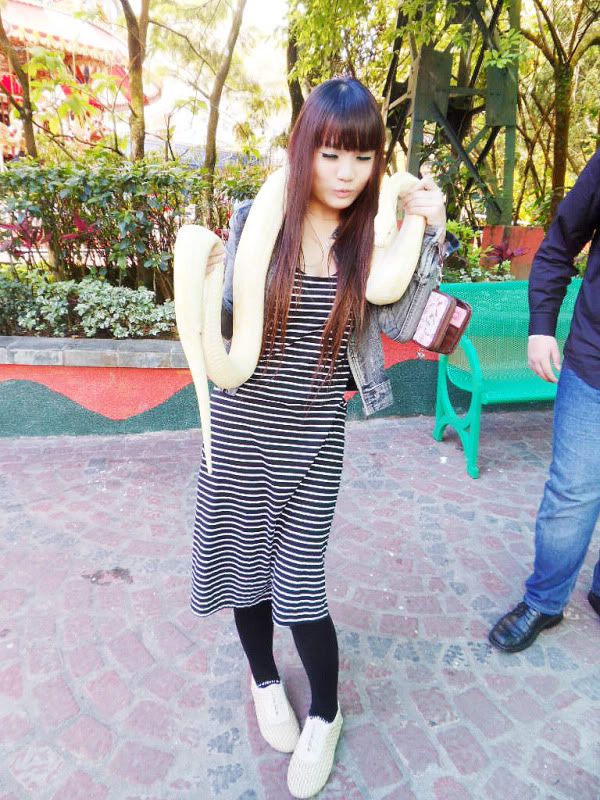 Muacksss to the snake !!!
Yups , we are not afraid of that snake ! hehehe
Candid shot !
See Aron !!!!! HE IS TOTALLY SCARED OF THAT SNAKE !!
HAHAHAHAHA!

muackkkkkks ~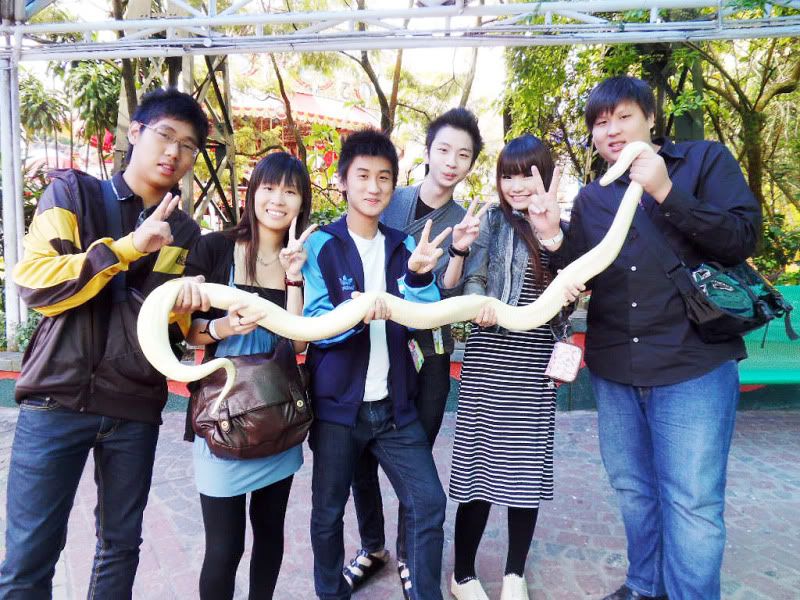 We are the only 4 who dares to play thrilling rides!

Love my ad !!
I also love this group photo !!!
SAY HI TO GENTING !!!
Erica and me !


Getting ready for THRILLING RIDES AGAIN !!!


See how happy when they smiled ?
They are always exicted when talking about topics like
NBA !!! wth !!
NIGHT : DINNER TIME !
Ok , i not very sure! -.-
Oyster !!! is super delicious,
it seem like only me and Hanxiang love eating this !
MIDNIGHT : INDOOR THEME PARK TIME!
While queuing up for the 4D Movie......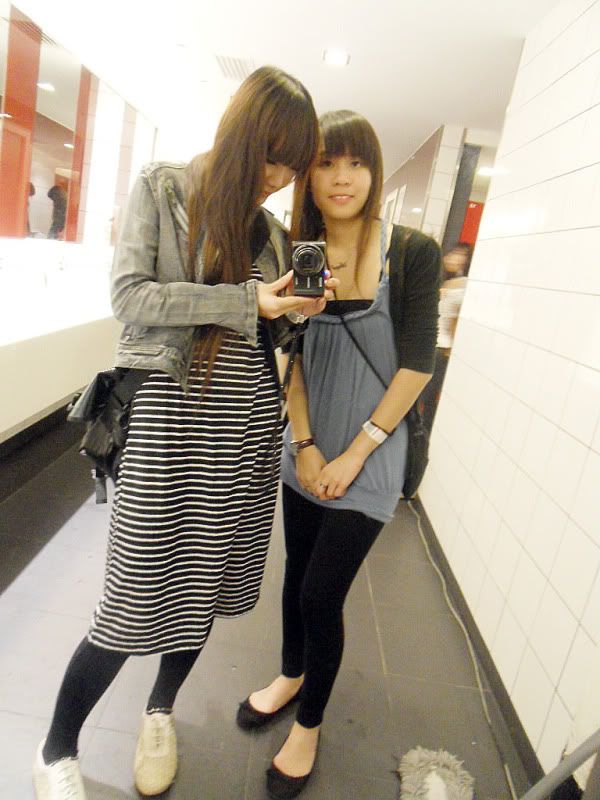 Fking hate The haunted house movie !!!! Argh

One last group photo before we end Day 2 !
One more MOST EPIC photo of the day
.
.
.
.
.
.
.
.
.
.
.
.
.
.
./
.
.
.
..
.
.
.
.
.
.
.
.
..
HAHAHAHAHAHAAH !!!!
LAUGH LAUGH LAUGH !!!
3 ZOMBIES !!! -.-
Monday , 2nd Day
Woke up damn early! No time to waste!
It fking troublesome waking up that 3 pigs !!!!
HAHAHA! Theme PArk for the whole day. It super fun
when playing THRILLING rides with crazyyyy friends !!
But HX an Aron are kinda coward ah !!! HAHAHA!
Love every moment with them lah !!!! But we seriously
came at the wrong time, Too many people , because it's
holiday now , every game we have to queue almost 1 hour):
Dinner at a restaurant ! Oh ya , Happy Birthday Jun Kiat!
Shane's parent treat us dinner and all are fking good food !!!
thanks thanks !
Headed back to Indoor Park , the most disappointing
is we watched a HAUNTED HOUSE 4D MOVIE!
wtf !!!! i thought is turtle cartoon show , and we queue fking long
almost 2 hours , and you know what i do ? I close
my eyes throughout the movie ! fking stupid ttm !
back to hotel , And i headed to Bath tub~~ Yeah ~
it's tubbing session now ! Love the moment when
no one kp me , enjoying my music , sleeping in hot water,
and living in my dreams ~~
goodbye hotel !

Headed to nearby temple first ~
( my camera battery went flat , all photos with Sinya ! )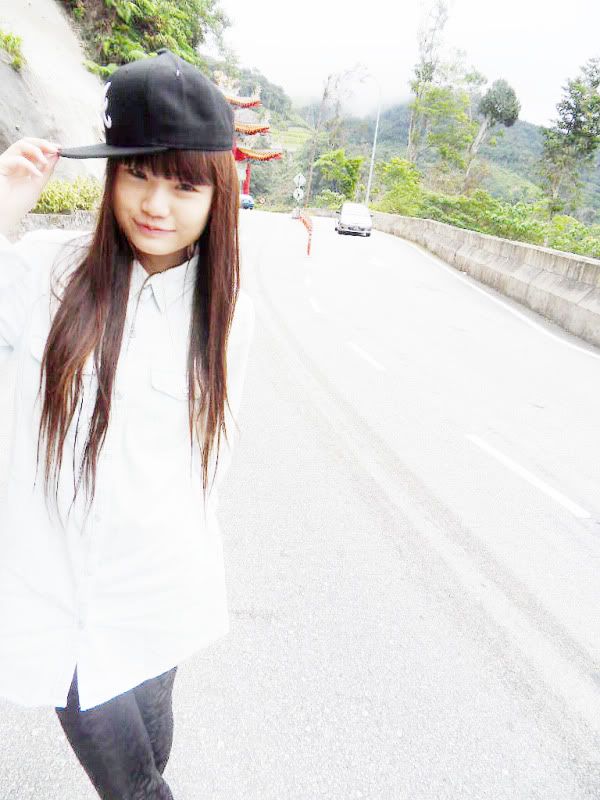 Really goodbye Genting ):
Tuesday, Last day ))):
Woke up late , this time is aron who woke us up!
Took bus and headed to a nearby temple. The whole place
look amazing ~ Love the whole place!
It's time to bid goodbye
to Genting ,
Cool weather ,
Dark Mocha under the chilling weather ,
the bath tub ,
the theme park ,
and every moment that happened ):
I really enjoyed myself alot alot alot with my Crazyyy friends !
Yups , Dear Aron , Shane , Erica , Sinya , Hanxiang,
BACK TO REALITY ~~~~)))))):
(I didnt blog till very detailed , but photos speak a thousand words )