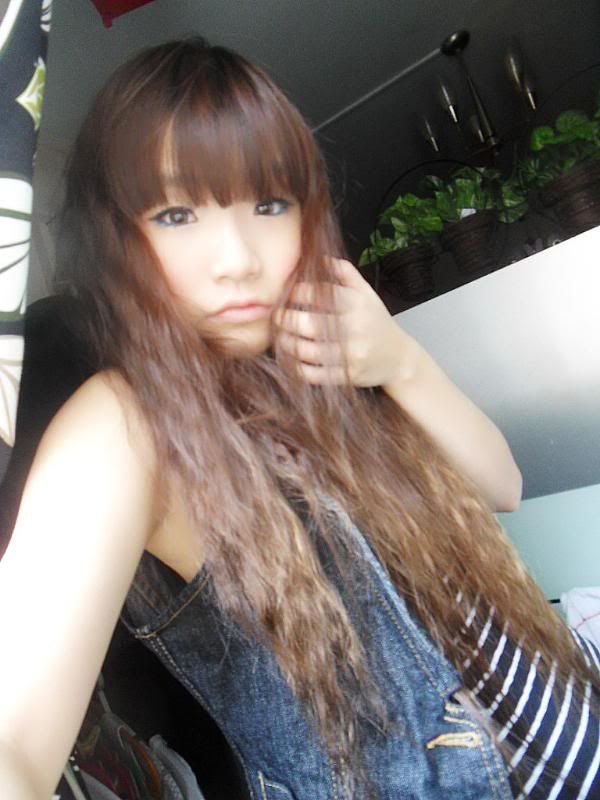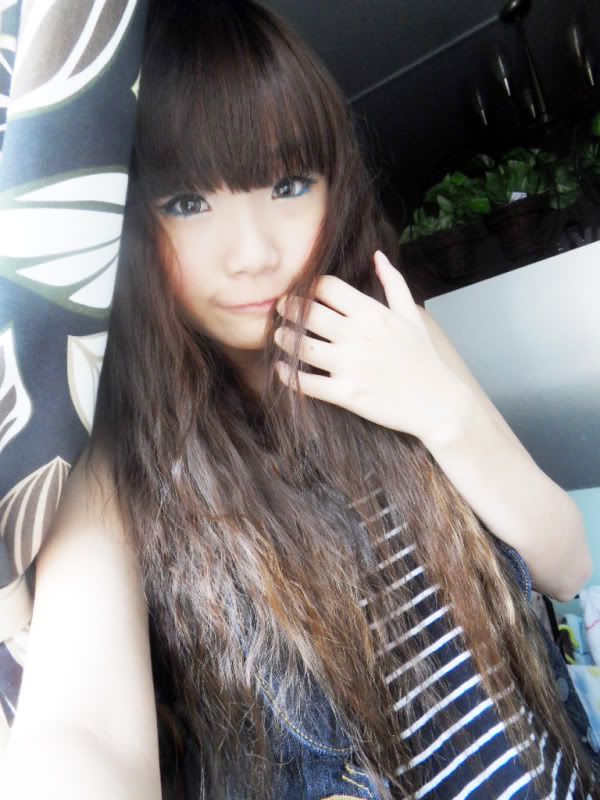 THE BIRTHDAY GIRL !!!!!!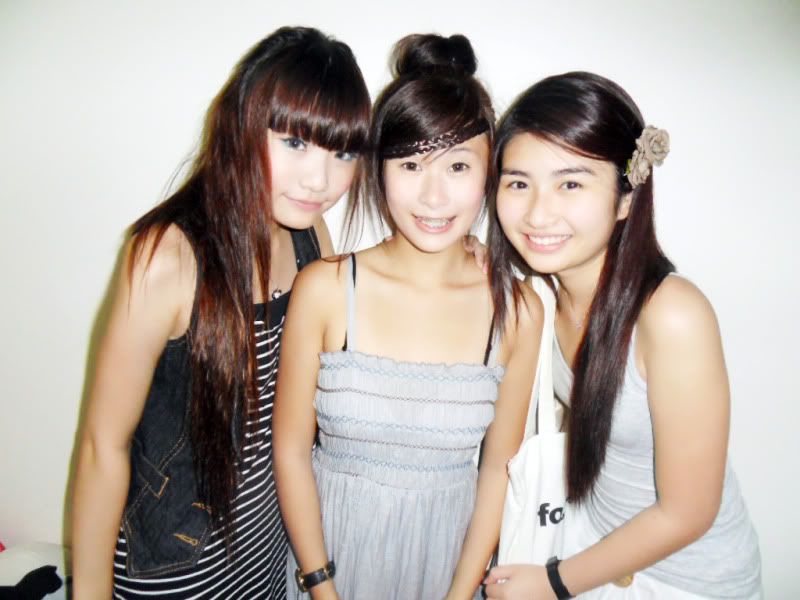 MY FAVORITE PHOTO OF THE DAY!!!!!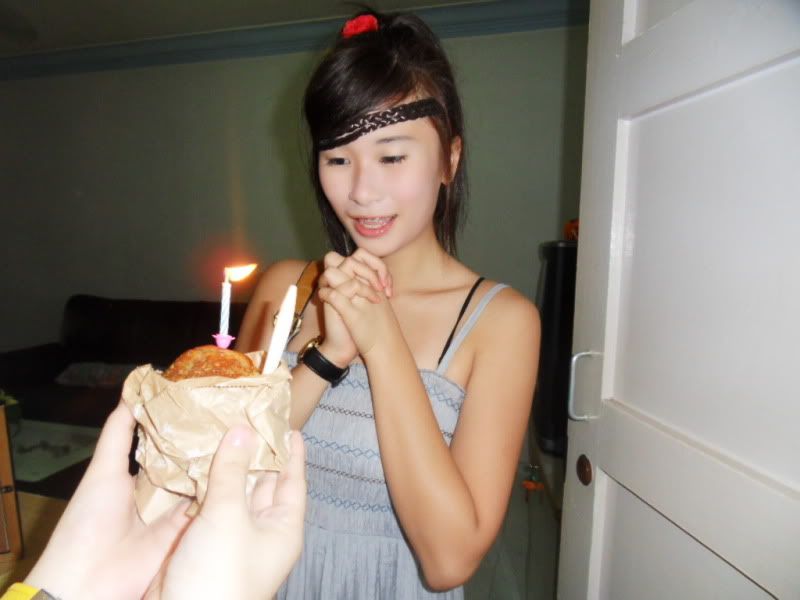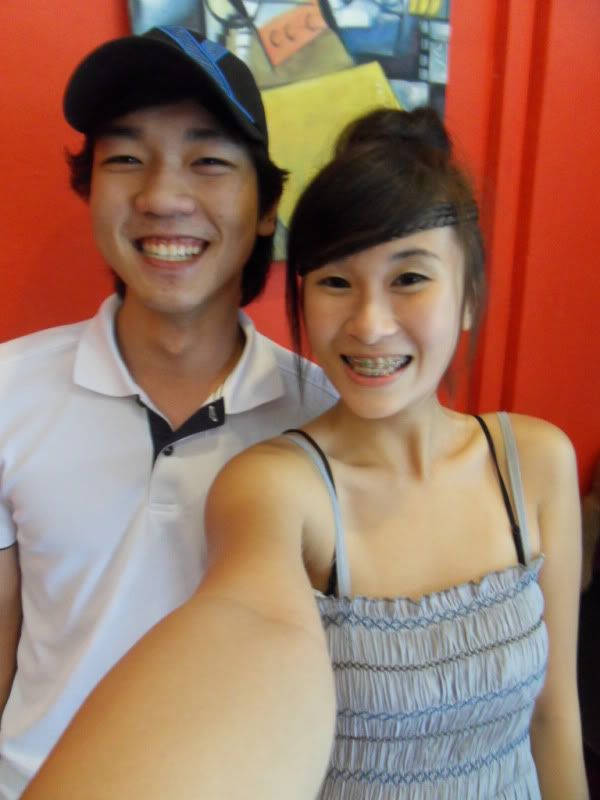 Jueying had to take photo with a stranger!!!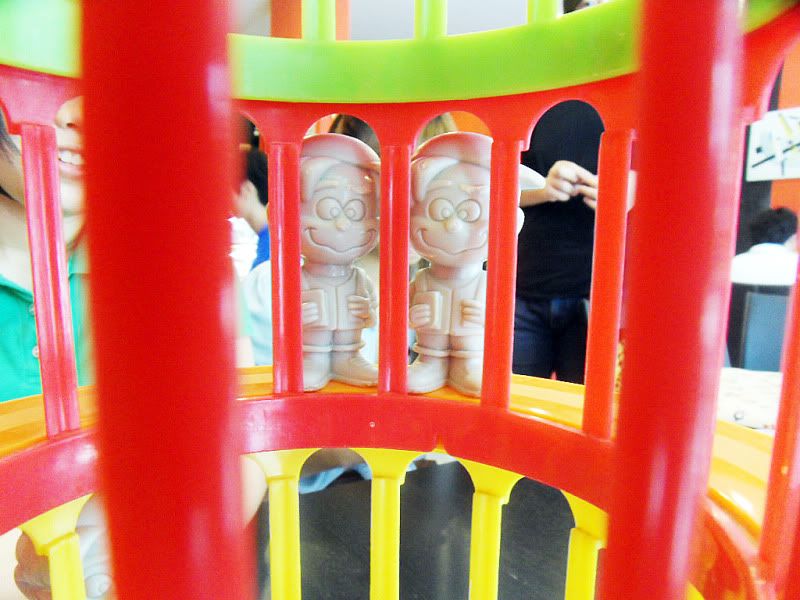 A Proper gr
Group photo (:
All girls (((:

Love the Hello Kitty balloon ttm !!!
Tuesday
Happy Belated birthday to my Beloved , Jueying!
Before her birthday, i purposely online till really late,
specially waiting for Peishan to online.
( yups ,she always complain why i sleep so early everyday! hehe)
But so suey , she never online lor! HAHA! called her in the
middie of the night , and we discuss all the bbday plans
over the phone. It took around like half hour ... HAHA!
On that day , we planned surprise outside her house ,
balloons , cupcakes , board games and farm Mart.
But too bad , the weather turned bad , farm Mart is canceled ):
Had dinner at nearby instead , BUT THE FOOD TOTALLY
SUCKS TO HELL!! The most disgusting sushi i ever ate!
WTF! Really happy when i saw Jueying's smile (:
Oh ya , Dear also came along with us. Yups , he made
some new friends! HAHA!
Really hope you enjoyed your BIG birthday!
But please i dont want to organise anything again next time !!!
HAHAHAHAHAHA!
* More photos coming up **