A proper group photo!
Love this photo!
See how cool is the BBQ Pit !
No more waiting for people to start up the fire ,
No more fanning of charcol anymore ,
No more waiting for food which takes like forever ,
No more eating uncook food ,
The best is I CAN GET TO EAT MANY FOOD !!!!! HAHAHA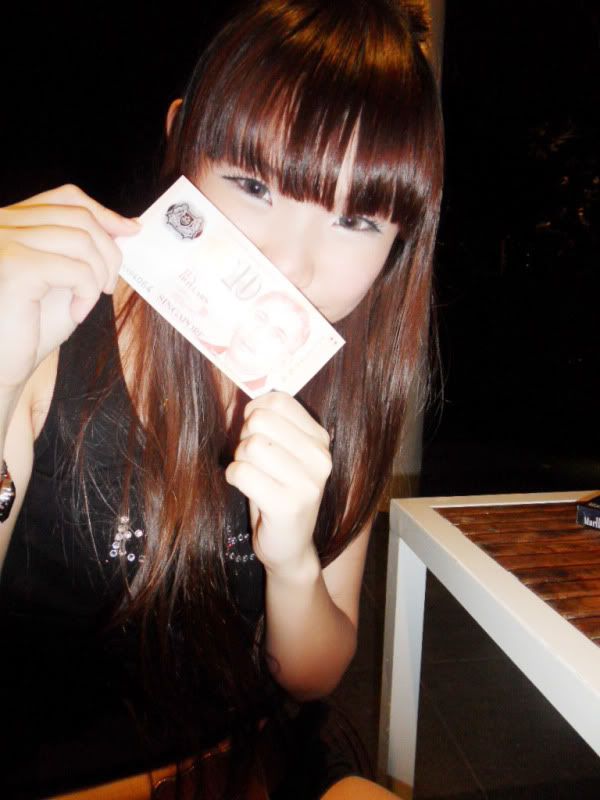 Haha , Terrance didnt buy any present so he deicded
to give $10 as present ! (hehe , i prefer money ah ~ )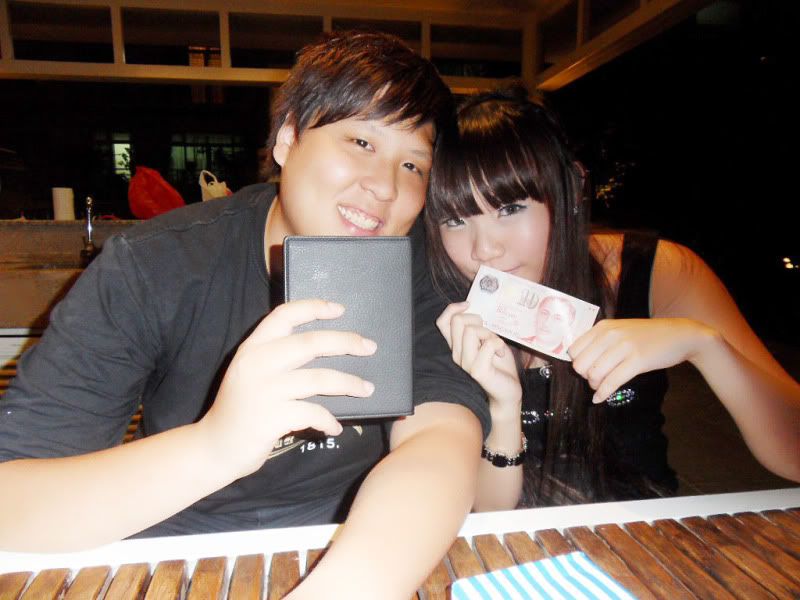 Dear received a notebook !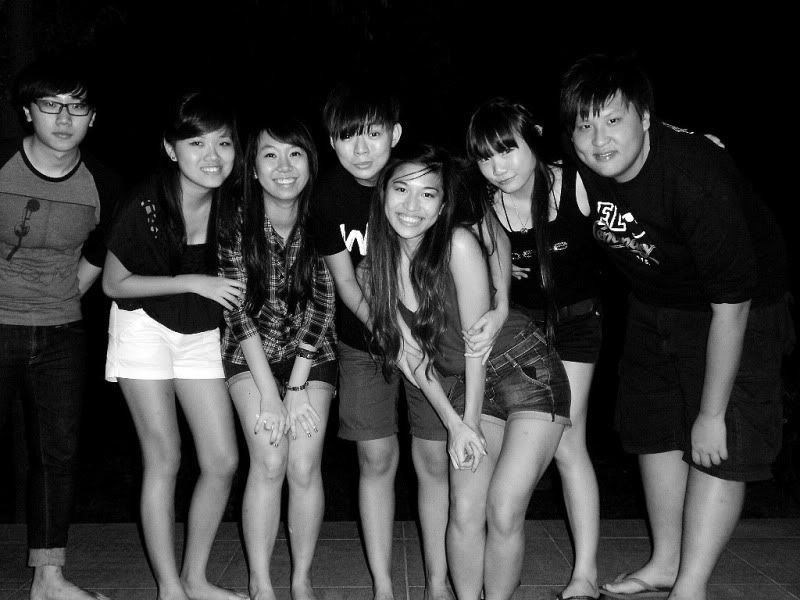 Friday
Woke up damn early in the morning like around 6am ?
Just to buy Dear's Iphone ~ Kinda of stupid but confirm not we KIASU !!!!!
Is Starhub fault ! They only have limited stocks for Iphone 4 everyday!!!!
We reached like 10 mins after the shop opens , but what we saw is LONG LONG
LONG LONG LONG QUEUE ~~~ AND THE WORST IS I phone 4 SOLD OUT!!
Super duper angry !! Woke up damn early but get nothing !!!!!!
Had lunch at Plaza Sing then headed to Terrance's house and meet the others.
Headed to Cold storage and Seng song to buy the ingredients !
Super fun buying food with them~ hehe , then headed back to his house
AND BBQ TIME !!!!!!
Gambled afterwards , and me and Dear won! My luck is kinda
YUCKS that day ! Stayed till late~~~~~