DEAR!!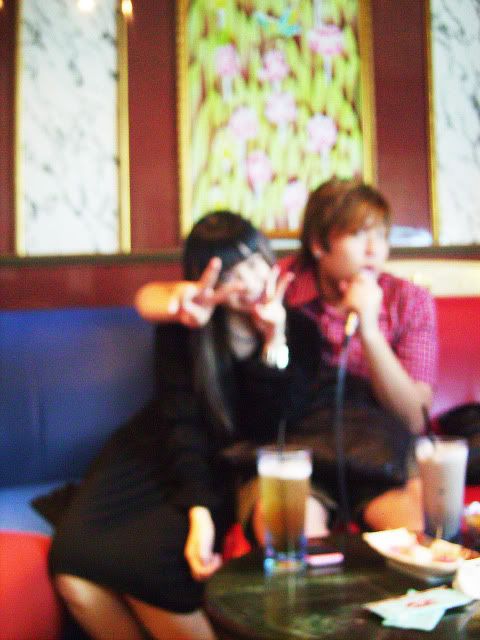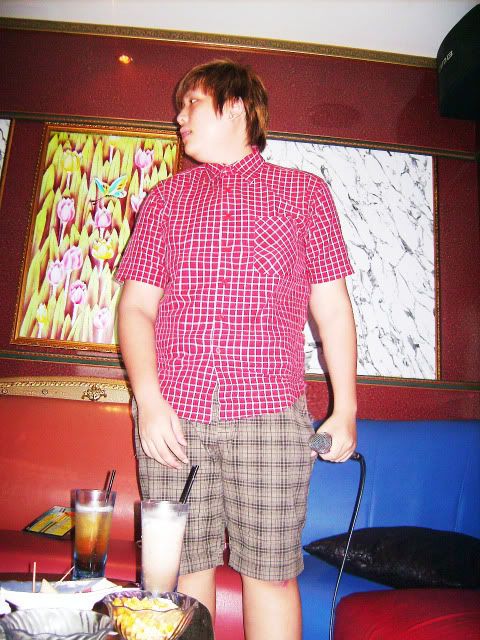 Ignore his stupid face -.-
Wednesday

I msn-ed Dear when i reached school as
per normal.....

Dear: " Wanna go Kbox? i got feel to sing sia!"
Me;" Shuang !!!! I also have feel !!!!! SET !"

ME and dear have feel to sing at the same time -.-
Short day in school, then meet dear at Woodlands.
Ya! Scolded me for being late and yet in the end he
is later than me ! Argh! >:( Went partyworld .

Sing halfway , suddenly blackout ! Everything is not
working! But but but but there is one mic still working.
Then dear started to keep singing without music.
Took alot of videos!!!!!!! Damn funny >< " They compensate half hours for all customers! ;D After that , headed to library to listen all the videos we recorded just now. Damn damn funny!!!!! Keep laughing non-stop( of course laugh with mouth close) Library damn damn damn quiet !!!!!!!!! Really a good place to study/slack ;D Fun day with dear again !! Yea!