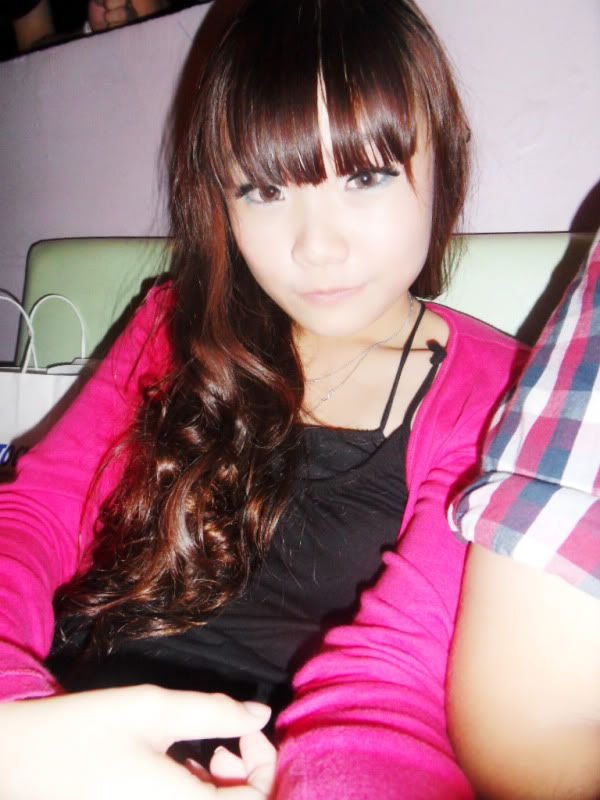 My long curly hair is a success!
Me , Sinya and Erica
Think i smiled too seriously!
Dear came all the way to my house and deliver lunch for me!
THANKS THANKS !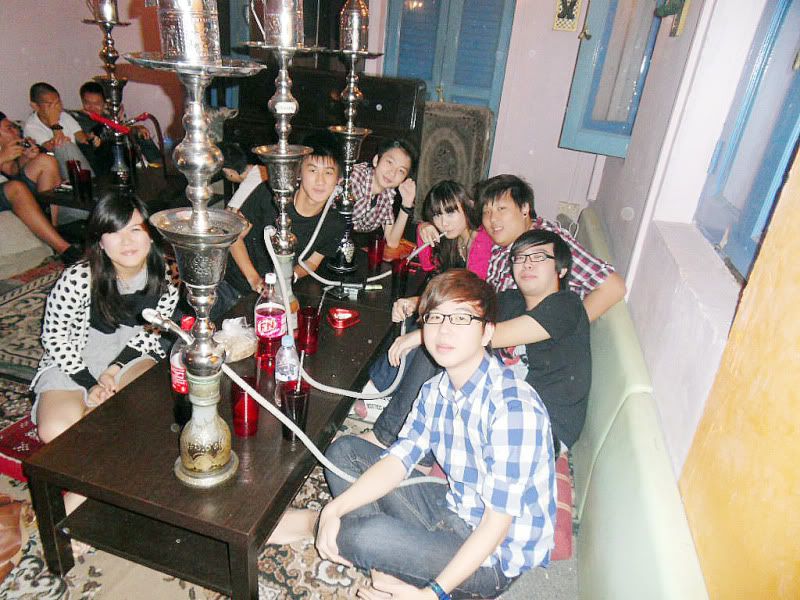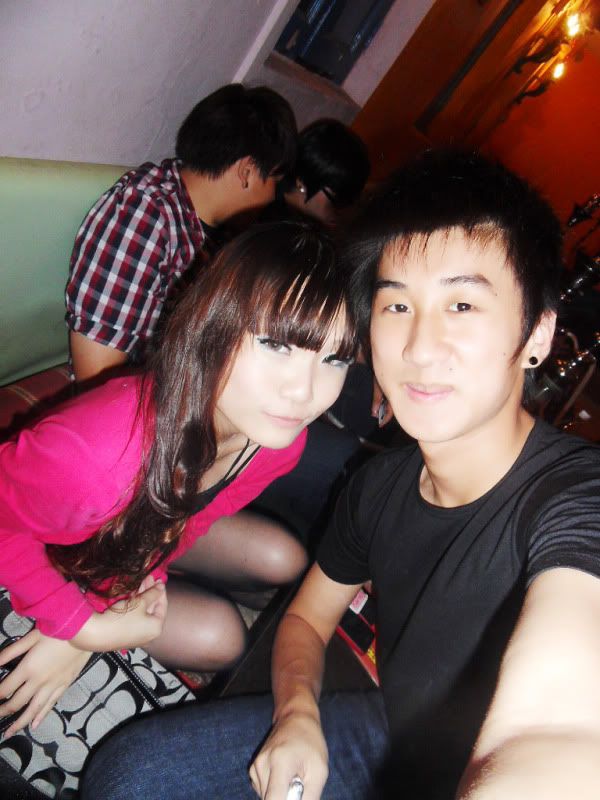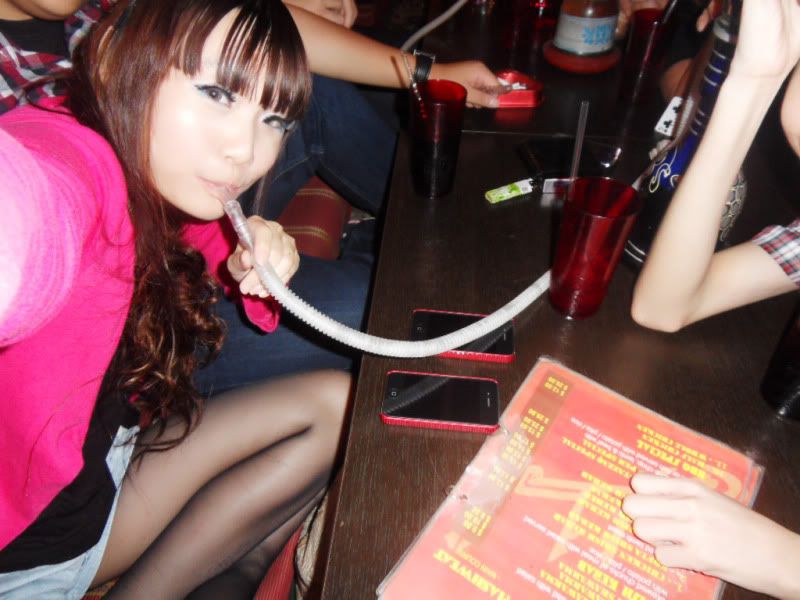 Ignore Dear's face ! He was not ready yet ! hehe
Lastly , Aron kinda careless yesterday.
Left his wallet in the toilet , expensive LV wallet ,
IC card just gone like this ~
SHAGGGGG ~
GOODYBYE , HAVE A GREAT COUNTDOWN!
Friday
Happy new year everybody! Headed to meet Aron earlier first
to buy Shane's birthday present. Time really flies, He is
already 19 next 2 days! Meet him at Town , he is late as usual ,
but ate Tako Ball to kill time ( Dear's fav food! hehe ) Shopped around ,
bought the things we wanted and headed for Sake Sushi buffet at Scape !
Hmm , my favorite! Chit chat , ate all the way. Later we headed to play
Pool-bowling . Super fun , I'm not that lousy anyway ! hehe
Then headed to Arab Street for Sheesha session. Chit chat all the way,
talking about all sort of our Secondary school memories , super funny
and realized how stupid we were! Laughing non stop and yeap ,
everybody had fun. Chatted till almost late , supper nearby ,
the nasi lemak is delicious and surprising at a affordable price .
$3 only! Cabbed home with Dear and it's fking difficult to
find a cab !!!!!!
The best time is when Dear is holding me tight ,
looking out from the cab's window , looking at the stars and
started talking on random topics. (: Muacks
Last event: Shane's 19th birthday celebration! (tml!)
( Then i think everybody will start striving for their studies , and seldom
get to meet each other again )))))))): )