There's a dressing table too!



Peishan.


Jueying.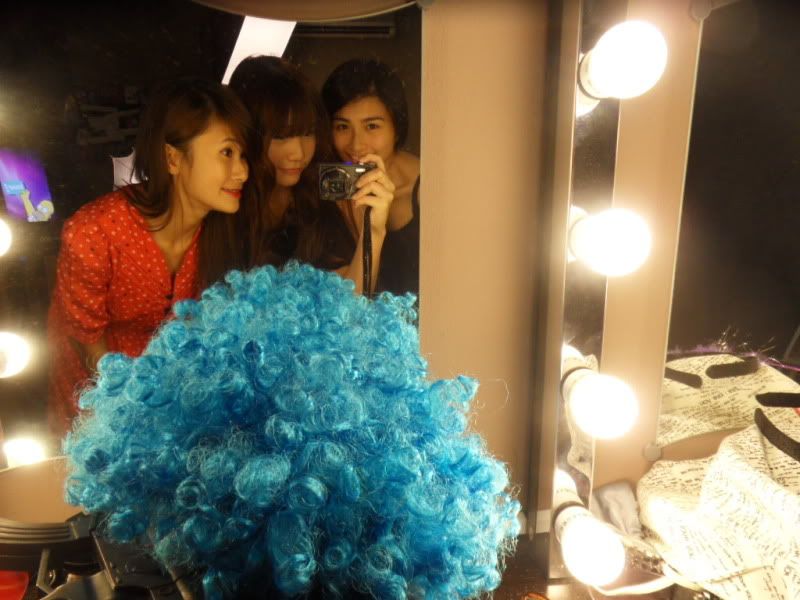 Everybody wrote their good comments before they leave.



Our mini shoot place!

1st Outfit



Lights Out.

Gooobye.



Thursday

Headed to meet my girls, Jueying and Peishan.
We went to iSnap, First Self-Protrait Studio, located at
Sago Street near Chinatown.

1) Dont need any photography skill
2) Give us unlimited photos
3) A private room which you can take photo with lots of fun!
4) Just have to stand on the backdrop and click on the remote
5) Afforable price!
WE CAN HAVE STUDIO LIKE PHOTOS JUST LIKE THAT!
Cool right??

We have lots of fun taking retarted photos!
*More photos will be uploaded in FB*
We had 2 outfits on that day. I will upload the 2nd outfit post
soooooooooooooooooooooooon.



I'm feel so lucky to have them as my friends!
We can talk about anything and they never fail to comfort me or give me solutions.

"Good friends are hard to find, harder to leave, and impossible to forget. "
I will remember them forever.