I will be away for 3D2N Dance Camp!
Goodbye ;D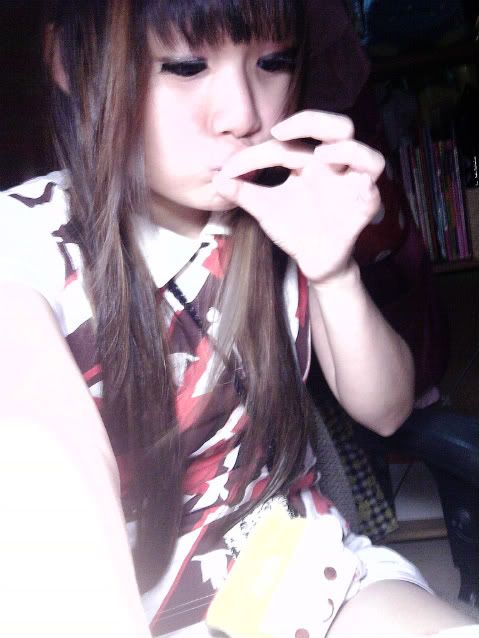 Friday
After school , rushed to meet Dear at
Clementi. Ok , i thought i will be earlier
than him . I am damn confident so i called
him and said
" Dear , who reach late , treat dinner ! haha "
And dear replied
" i reached liao ! "
And i was like duh -.- !!!!!!!
i should not have say it out lah !!!!!!
i damn stupid lah !!!!!!!!!!!!!!!!!!!!!!! hahahaha!
argh !!!!!
Then we headed to Kbox . Ya Dear is practising
his singing , because he is joining a competition.
Ya ! finally i had helped him choose a song !!!!!
DEAR , JIAYOU FOR THE COMPETITION !!!
You sure can do it !!!! ;D
After that , we headed downstairs , and i bought 2
big Hello Kitty and Melody plates . Ya ! Dear say i damn
lame ! We also tried to asked for discount with the
auntie !! hahahahaha ! -.- Damn funny lah !!!!
Then headed to the Shopping centre near there .
A new shopping centre
but damn boring !!!!! Damn small , nothing to shop.
Had our dinner at Subway , then acarde .
Damn boring lah !!! Dear keep winning the soccer game ,
then i have to sit beside him keep looking at him play .
I keep praying he lose ~~~~~~~~~~ HAHAHAHAAHAHA !
The acarde is super boring but Dear say this acarde is fun -.-
DUH !!!! headed home then ~
HAPPY 29TH MONTH !!!!!! <3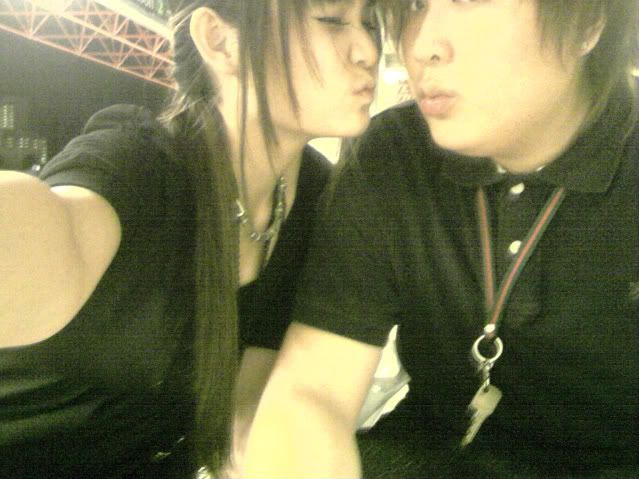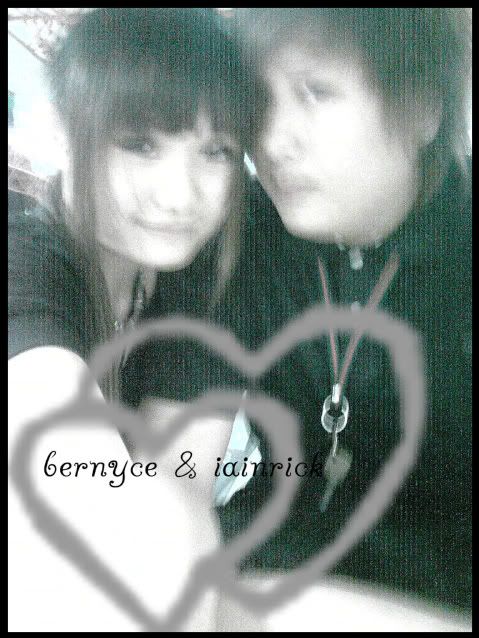 saturday
In the afternoon , headed to west mall to choose
Bernessa 's spectacle . Ya ! She is only Primary 2
and so fast jiu need wear spect ler ! so sad for her !
I remembered i around sec 1/2 then started wearing.
then afterwards , i went to meet dear. Ok , i am late again !
Then we headed to Ikea . From Queenstown mrt , we took
a cab to Ikea ( which we can just walk from there ) .
The metre only jump one time !!!! haha -.-
Had our dinner there , ( wow ! the potatoe salad ROCKS !!! )
then headed to Anchor Point , bought a polo tee from Levis ,
walked around ~ then headed to Queensway shooping centre !
My motive going there is to buy a water bottle for
Bernessa 's bbday present ! And i bought ler !!!
Dear bought alot of things ! A shoe ( for his F1 interview ) ,
2 polo , a short and a spect ! Nice nice nice !!!!!!
Dear , you must get selected for the F1 interview hor !!!!!
Show them your Pro English !!
Hahahahahaha ! Good lucks ;D
Walked around , then headed to acarde . The acrade there
is fun !!!!! i played alot !!!!! hahahaha
I had a fun day with dear !!!!!!!!!!!!!!!!!!!!!!!!!
muackssssssss !