HAPPY BIRTHDAY TO MY LITTLE GIRL ,
BERNESSA !!!!!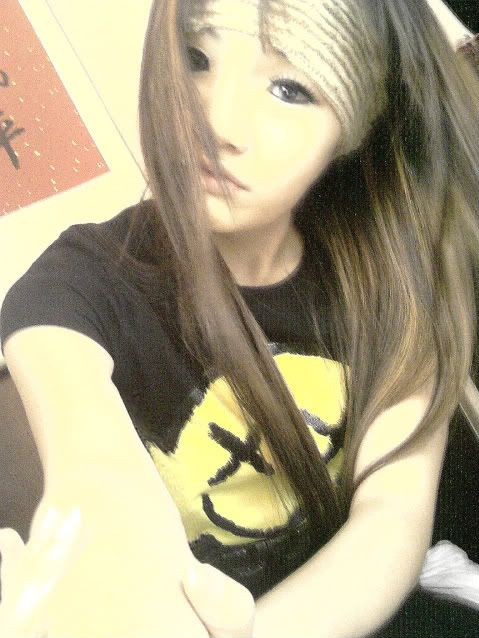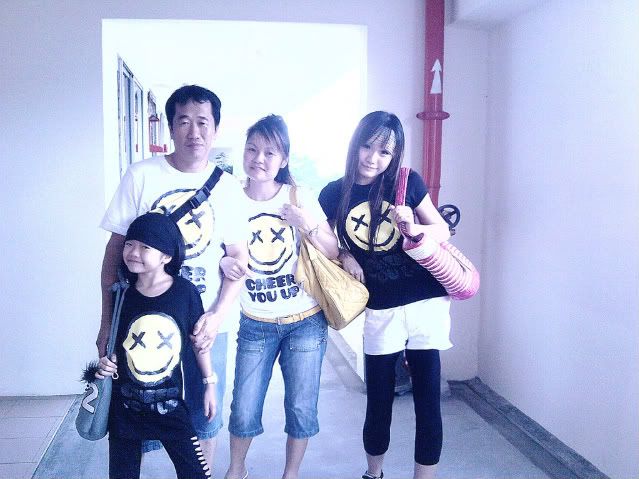 sunday
In the morining , Bernessa opened her present .
And she damn like those present !!!
Headed to tampaniess Ikea , Courts and Giant !
Damn lazy to blog everything ! -.-
BUTBUTBUTBUT !
I GOT A FUN FUN FUN FUN DAY WITH MY FAMILY !!!!!!
HAPPY BIRTHDAY(advance) TO MY
OLD AND LITTLE GIRLS !
Bernessa , Rui Qi & Huiqi !!!!!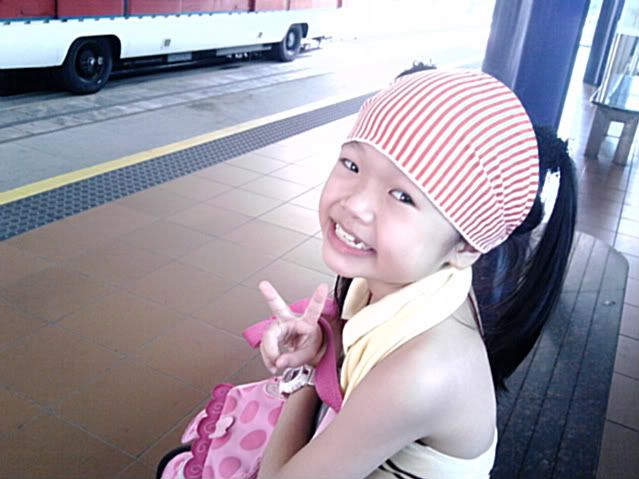 saturday
went to meet my girlfriends with Bernessa.
Waited for Ruiqi for damn long lor !!! haha
Headed to Mind Cafe . This placedamn cute !
I didnt go before . Is actually a cafe , and also can
played all types of borad games there . CUTE !
after that , headed to Aston Resturant to have our
dinner ! Delicious !!!!! Headed to far east afterwards ,
I wana shopping !!! Bought a shoe and a bag !!!
Love it !!! Headedb home then ~ Had a fun day with them !!!
Friday
Intended to go out with Dear in the afternoon ,
But he got something on last min !!!
THANKS LOR !! LEAVE ME ALONE !!!! haha
Luckily , in the morning , saw Peiying's sms !
I jiu asked her whether she is free ? Woo ~~
she is freeeeeeeeeee ~~~~~~~~~~ hahahahaha
After her school , i went to meet her !!
But i am late !! Sorry sorry ! ):
Met her at plaza Sing , went to buy present .
I bought 4 similar clothes for my whole family .
CUTE CUTE !!!!!!! Had a nice chat with her ;D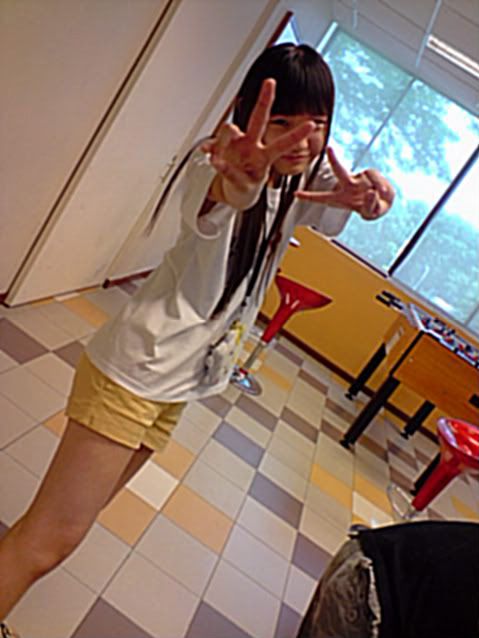 3D2N Dance Camp
I only got 3 words to say about this camp !
FUN FUN FUN !!!!
( It gona be a very long post , please bear with it ;D )
1st day
The worst part is we cant have our Handphone/Wallet with us
for 3 days !!! Argh ! My group is called SUPER JUNIOR !!!
All the group are of differnt Korean Band name !! And our group
gona perform the song SORRY SORRY !! We learn all the
steps ( shown in the video below ) Damn cute lah !! But of course we edit
abit of the steps !! CUTE CUTE !!!!!

Super fun when we were learning the steps !!!! Then we played
a game called Blind Mice Everybody will be blind folded.
And we slowly walked to the field! And the seniors started making
fun of us . Talking in wreid voices , making us doing stupd actions
& spraying with us water water water & even our dinner -.-
My hair is full of chicken meat !! I cant see it but i can smell it !
Super digusting !!! But really fun !! Then my shirt is full of
Chicken meats , water , paints , mud , grass and soap !!!!!!!!!!!
Went to bath and had a Night walk(Ghost Ghost) at very late night .
Yes , all my old friends knew that i am super afraid of all these ,
but i decided to just go !!! I must try everything in camp !!!!
I partner with Charmine . The lift is super dark !!! i started to be scared!
Walked in a avery dark Staff room & suddenly a masked guy scared me !
I ran away like mad women !!! Aiya ! I super lazy to write everything !
I cried and walked finish the night walk anyway (: Slept at 5+am -.-
2nd day
Played something like Amazing Race in school ! Super fun !
Lazy to write out the details -.- Had outdoor cooking !!!
We bid for the most numbers of food !!! shuang !!!!!!!!!
Super dirty again !!!!! Shirts full of soap again and again !!
haha !!! We perfomed our dance at night ! And had DISCO NIGHT !!
COOL right !!? damn fun ! Everybody is dance like mad !!!
FUN FUN !!!! Played Poker with other friends and slept at 5+am again -.-
3rd Day >
Finally can go home !!!!!
Played game , dance and finally get my phone back !!
but no battery -.- Ate KFC , cabbed to Dear's house
with Charmine , ( i super excited to tell all my camp stories to dear )
, ate dinner at his house , then went home !! That's all
( but not detailed at all )