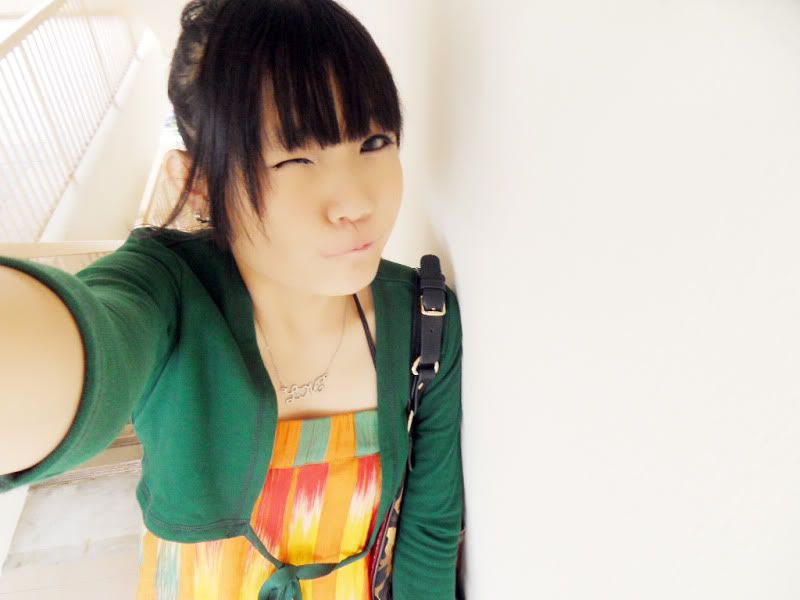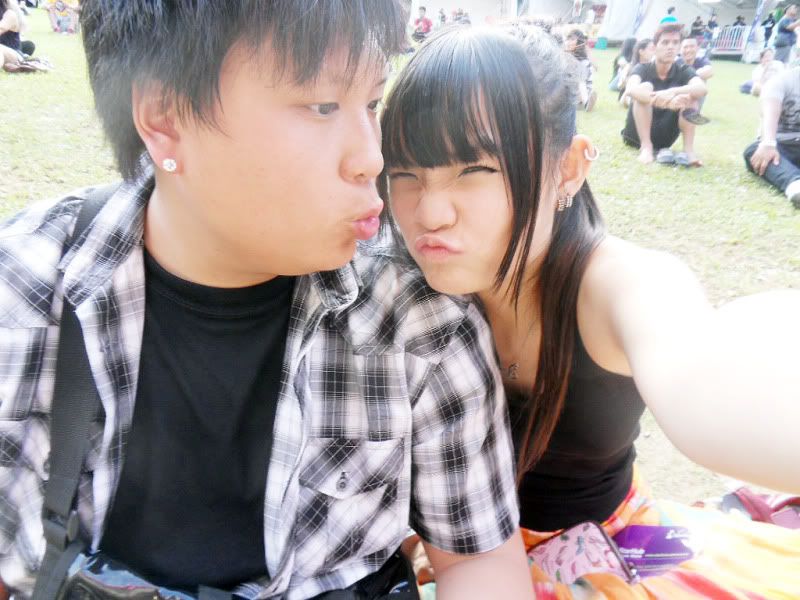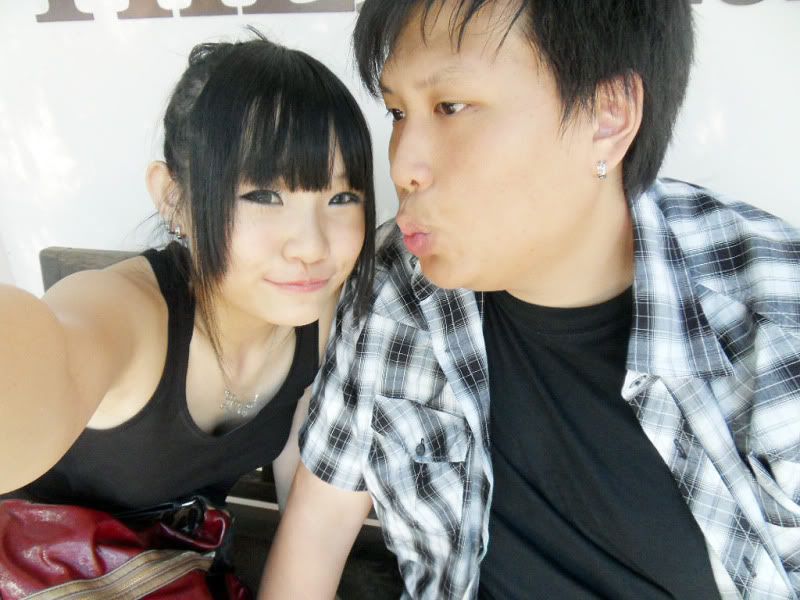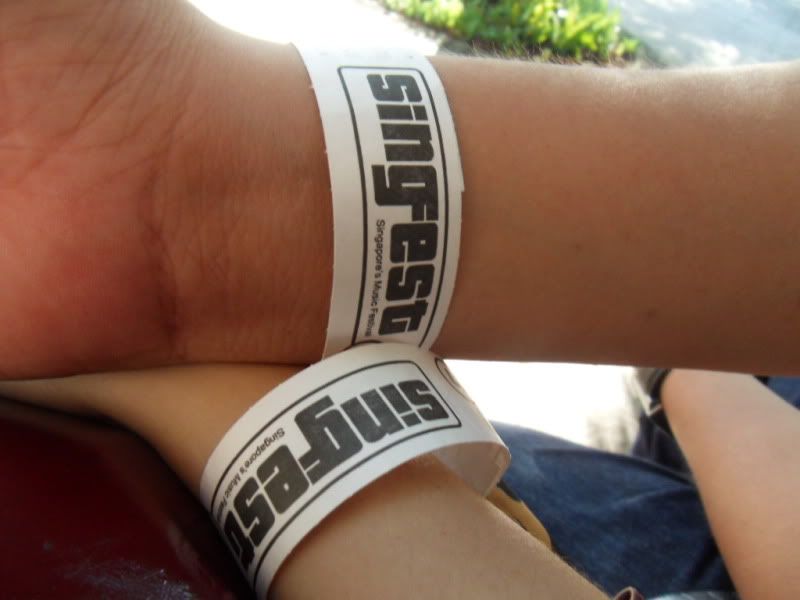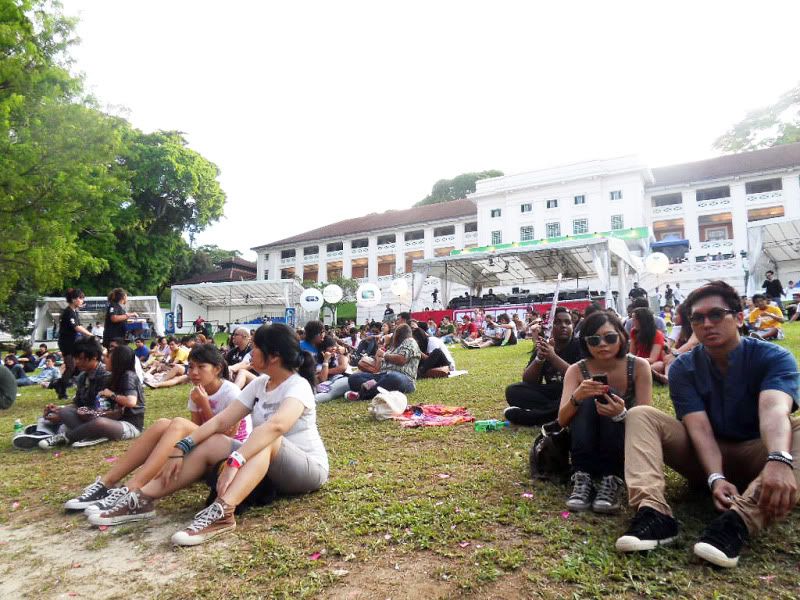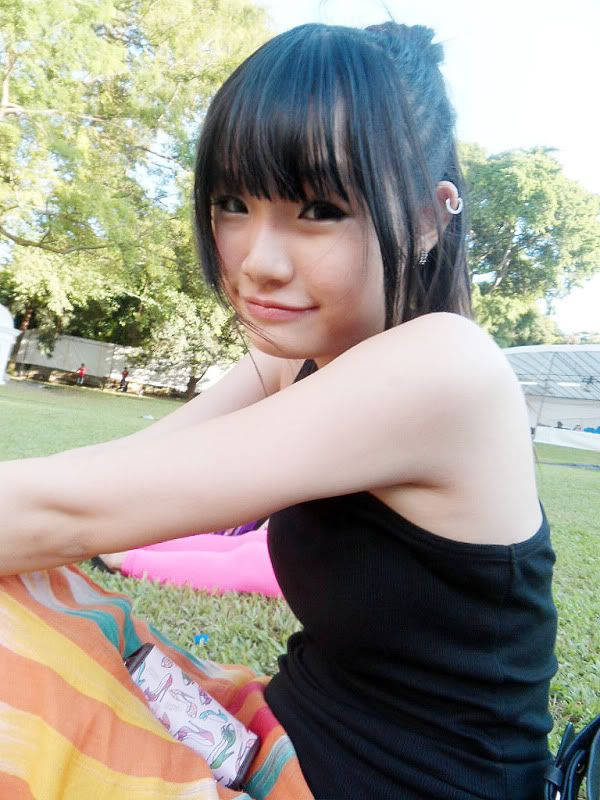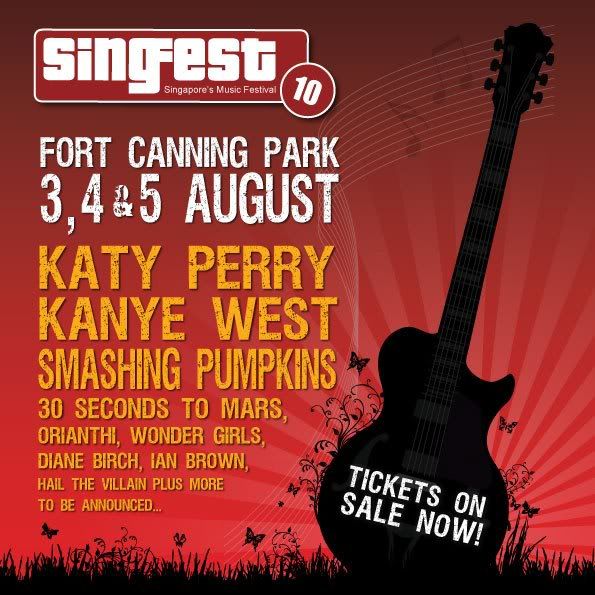 Her performance is WOW!
Sexy butt ~~~ HAHAHA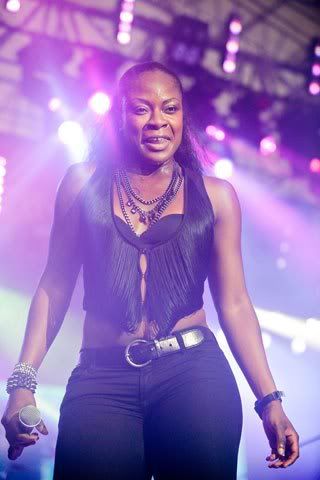 Her performance was boring.
But her voice is nice (:
And she is really pretty!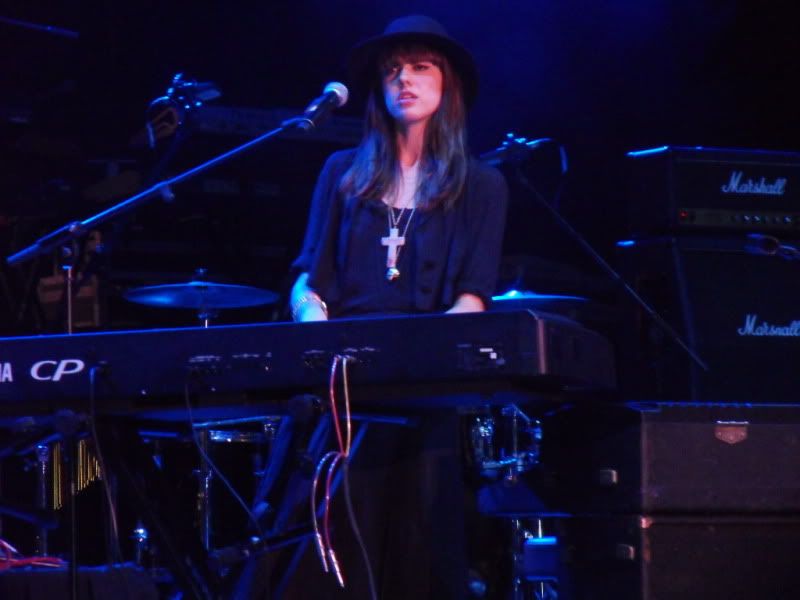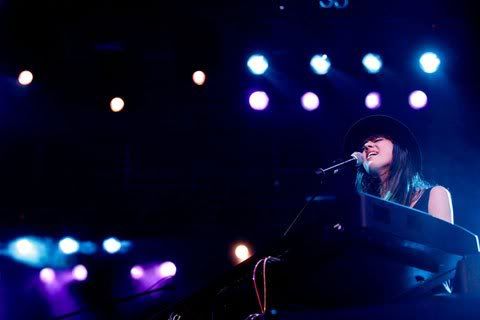 3RD singer :
LUPE FIASO
I LOVE HIS performance the most !!!!!!!
MOST ENTERTAINING !!! LOVE HIM !!!!!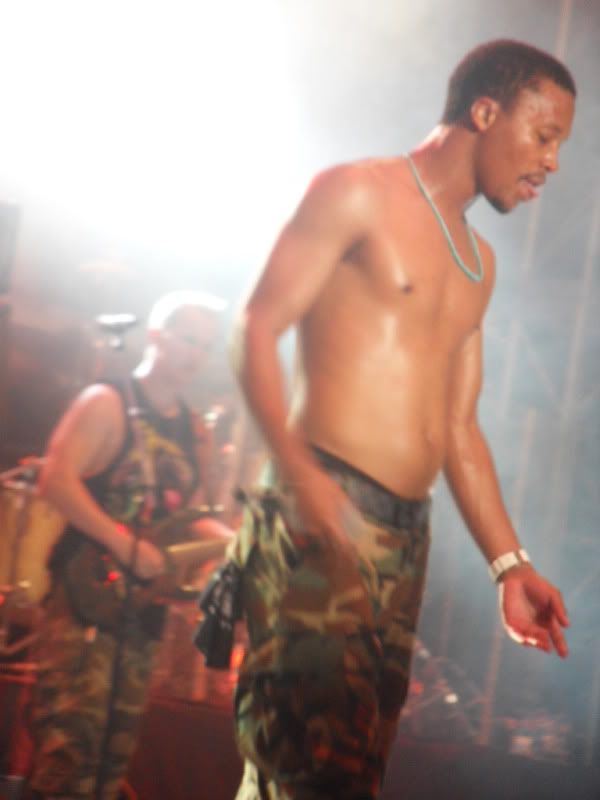 He took off his shirt and threw it to the audience!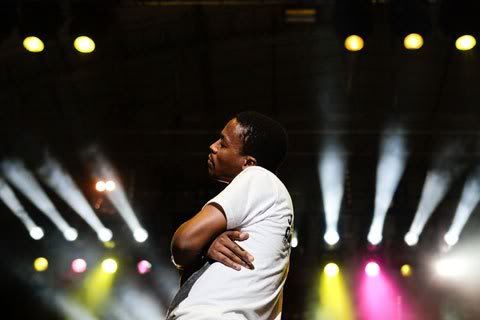 4th singer :
Kool & the gang
Dont know what the hell they are singing.
Boring ): Didnt took any photos of them.
Last singer :
KANYE WEST
Love the song Heartless and Amercian Boy!
I love his BRIGHT RED suit !
I got free tickets to SingFeast 2010. My cousin won a
school contest , but too bad she do not have time to go.
She gave me 2 tickets instead. THANKS! (: Met Dear ,
watch movie , Aftershock , rated 5/5. Although , it is a
China movie , but seriously , that movie is meaningful
and touching. I never bluff. I cried from the beginning till
the end. I just cant stop crying regarding to any sad
families scene. After movie, headed to eat early dinner.
Oh ya , i felt damn damn uncomfortable wearing my tube
dress. I cant stand it , i just went in Giordano and buy a tank
top. -.-
Walked to Fort Canning park, really near to Plaza
Sing. High stairs , walk until crazy! haha. We waited quite
long for the concert to start. It supposed to start at 6pm but
delayed till 7pm and the worst was we were sitting on the grass.
Super uncomfortable ): Overall , the concert was
awesome
!!!!