Me and AD,
sorry for all the bad quality photos.
Camera is still under repair ):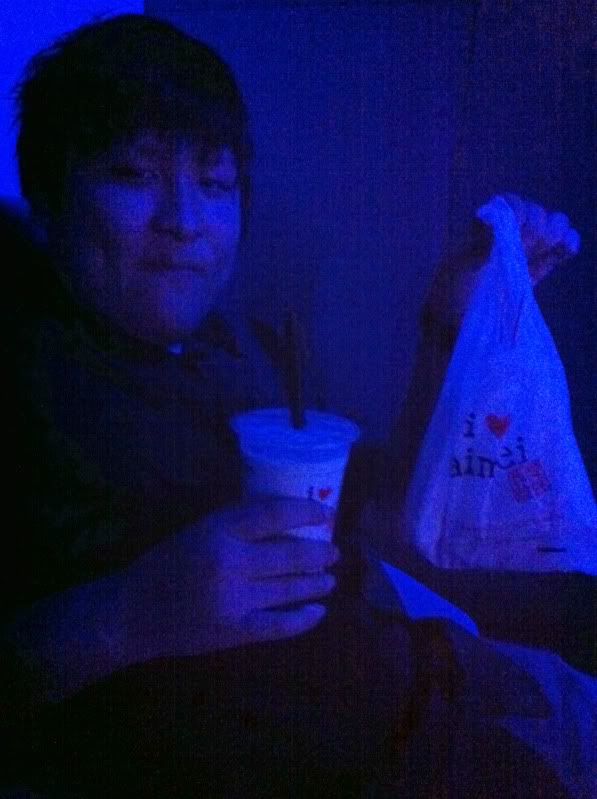 Smuggled in food into the cinema!
hehehe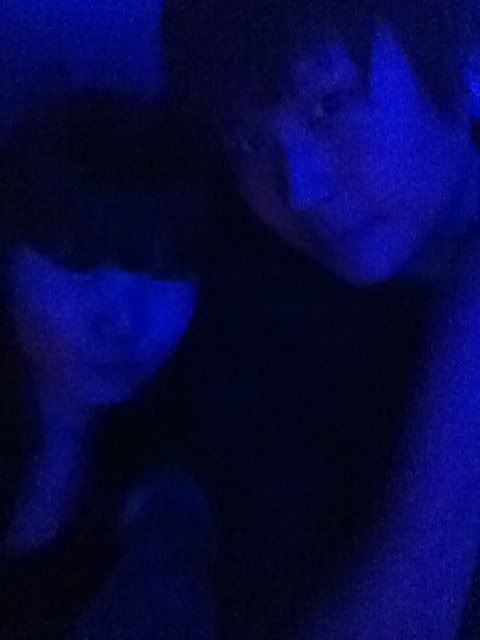 Really really really cant stand taking photos from my Iphone!!!!
Dear camera, please return back to my side,
i promise i will take double care of you!
Had Dinner at Dallas Restaurant & Bar,
Near Boat Quay
Yup! He "booked" the whole place!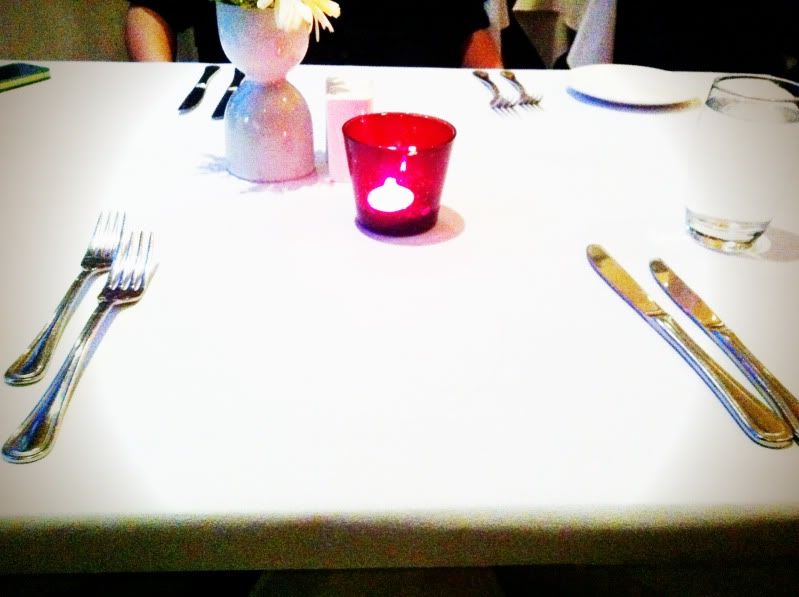 Learnt a new lesson!
AD told me the smaller in size is used for appetizer ,
while the bigger is size is for all the main courses.

Happy Hour from 8pm till 11pm.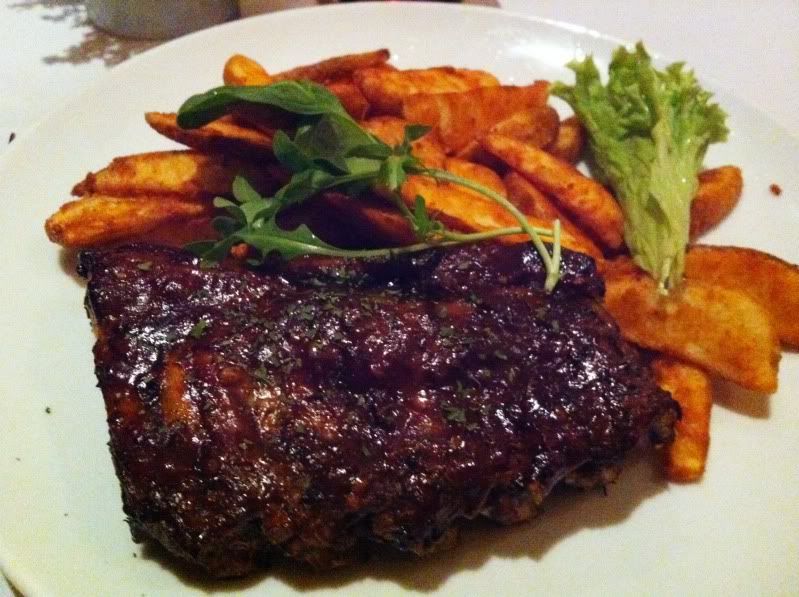 Ordered Fiery ribs as Main Course

Dallas Platter as Appetizer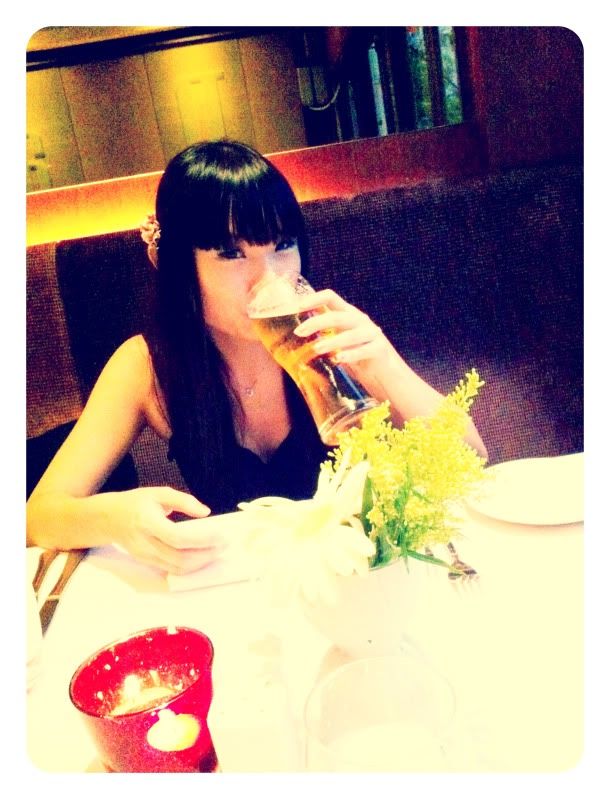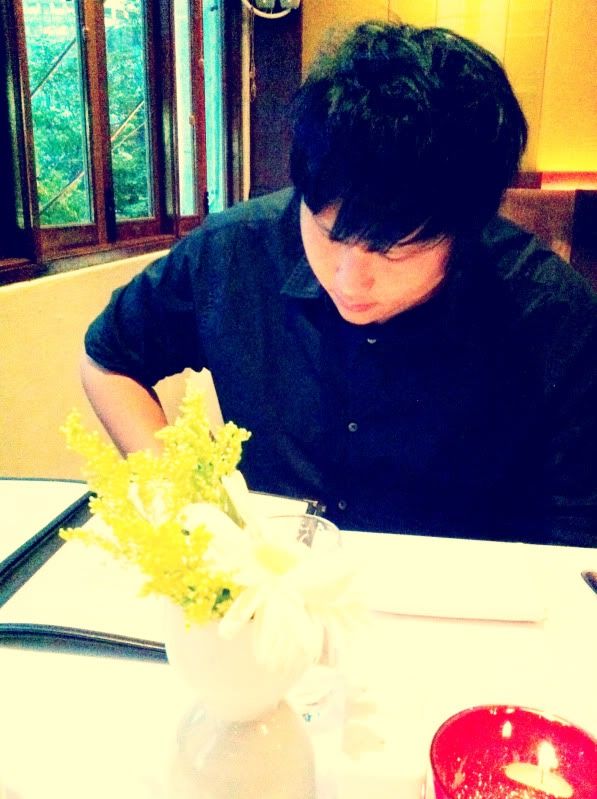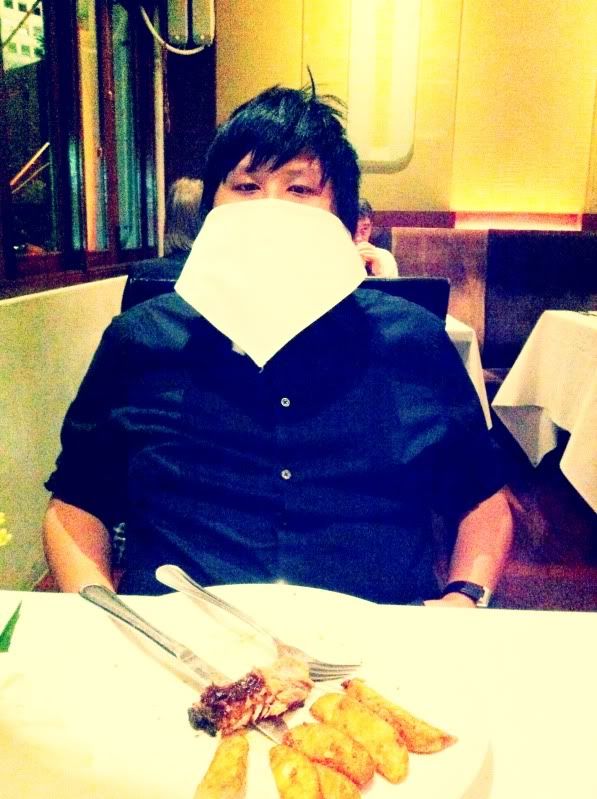 Playing a fool while nobody is watching !
hehehe

Love the whole atmosphere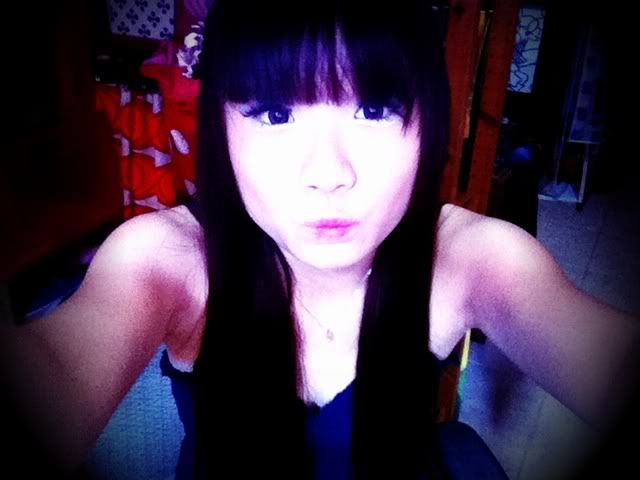 Wednesday
Not any special occasion,
not any month-sary or anniversary.
Just a simple dinner with my love one.
After our holiday, we may not have much free time with
each other. Having attachment while he busy with his school.
We gonna be busy by then. Cherish the time we had
during our holidays. And yes, i enjoyed tonight!
Pardon all the bad quality photos!
Camera still repairing.
Headed to Bugis AD, bought I love Taimei , which he had been
craving for days! Watched movie, Sanctum, rated 2/5 ):
Who wont get attracted to thousands good reviews commented by
people online & the director of Titanic & Avatar ? But totally
get cheated by that! ): The movie is draggy and boring.
Seriously waste of time! Argh
Afterwards, arcade at Illuma. Shopped around.
It was pouring outside, had no choice but to shop around
Bugis Junction even though Bugis Junction is so boring.
Headed to Dalllas Restaurant & Bar, my most exciting period.
Had a wonderful dinner with him there. Chatted alot & the whole place
is awesome. Food was delicious too. After eating, went downstairs
to have a drink. Really a good place to chill in the cold weather.
Was really full! Decided to walk around the whole Boat Quay.
It's a really nice place. (:
" Dear, i really have a wonderful day with you,
can we do this more often?
Just you and me (: "