Say hi to Kaiting's Retro Camera.
My very very first photo when i collected my camera.

Yeap, will double take care my camera now....
With the bbday girl, Peishan (((: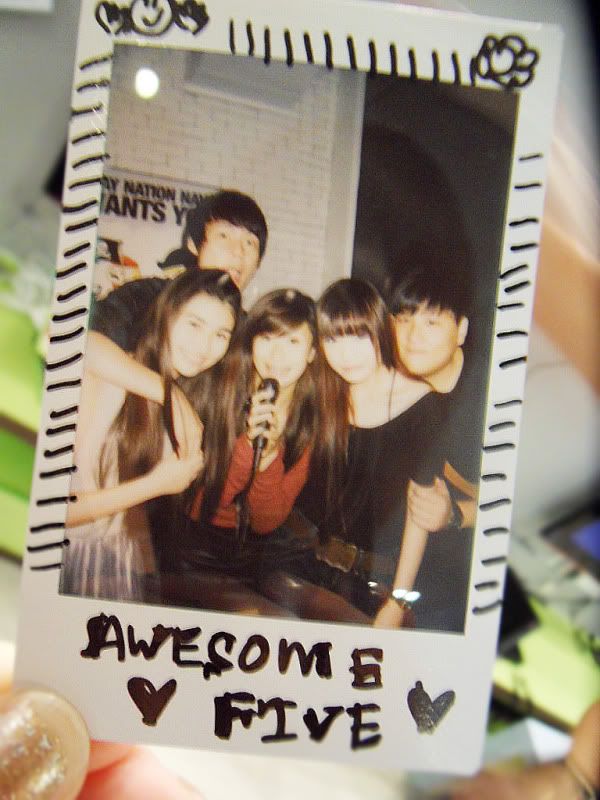 Salesperson asked us to take a polariod together.

& was pasted at Scape Play Nation Entrance.
First time visiting Scape Play Nation.
Nice decorations all around!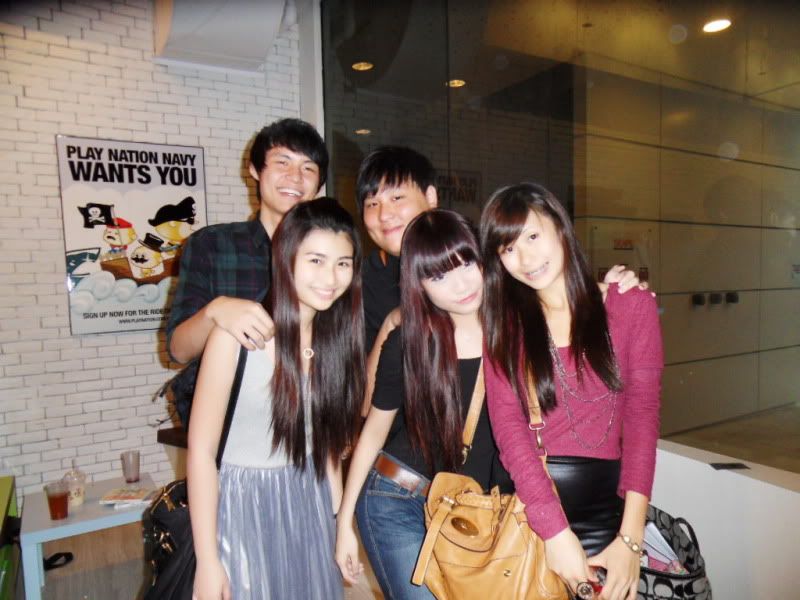 Proper group photo.

Proper photo at night when everybody had arrived (:

& oh ya we bought a polariod for her.

We 3 , Jueying, Peishan and me ((:



All the girls..

Me and AD!!!!!!!!!!!!!!!!!!!!

All the food we ordered!
The roasted duck pizza taste super duper good!!!
Oh ya bought a leopard wedge at F21.
Love it but my legs hurts )):
GOODBYE AND HI TO WORKING REALITY )))):
Saturday
Meet Dear early in the morning because i haven develop
all the photos which were meant for Peishan's present.
He went for a hair cut too. Then headed to IMM to collect
my camera.!!! Will double take care of it now (:
Lunch there and rushed to meet PeishanJueying & Weesong
at Scape. Had Flea market there but didnt have enough time
to shop around.
Then headed to Boat Quay ,Timbre. Queue for almost
an hour. Should have make a reservation earlier.
Surprised Peishan with a mini cake, ask the live band
to sing a bbday song for her! Yeap, hope she like it yea ((:
Dinner there was nice. Love the roasted duck pizza!
Yummy!
Had a fun night with everybody!
" HAVING ATTACHMENT TML, NERVOUS ): "