EXACTLY SAME AS KBOX where you can choose your songs!!
fking cool!!!!!!!

Played with this cute little girl, Angela.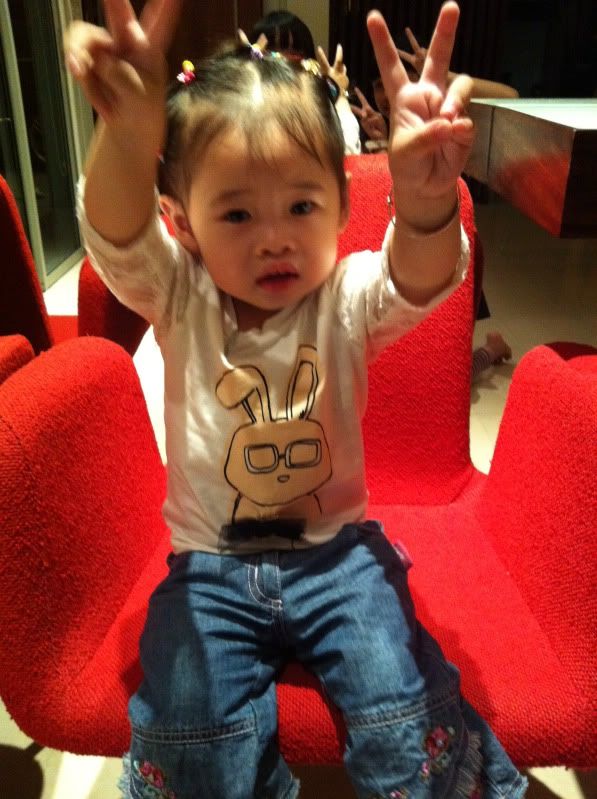 Super playful!
Keep run here , run there.
And the worst is, we dont understand what she talking at all!!!
hahahaa!

Babies are the most active monster!!!!!!!
Goodbye!
Today
Went to my Daddy's company BBQ. As in, his boss
invited everybody to her house. Her house is nice. (:
At the KTV room almost the whole day.
then BBQ. boring boring ~
This is my 3rd BBQ. and I'm totally sick of it now!!!
YUCKS!!!!