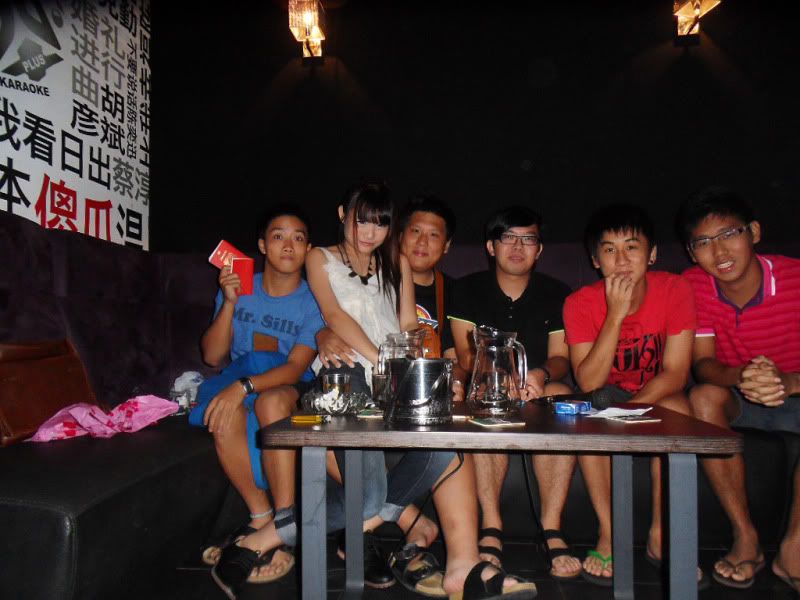 Proper group photo(:
#HOMIES

Acting childish

Herbal chicken taste super good!

Our lunch.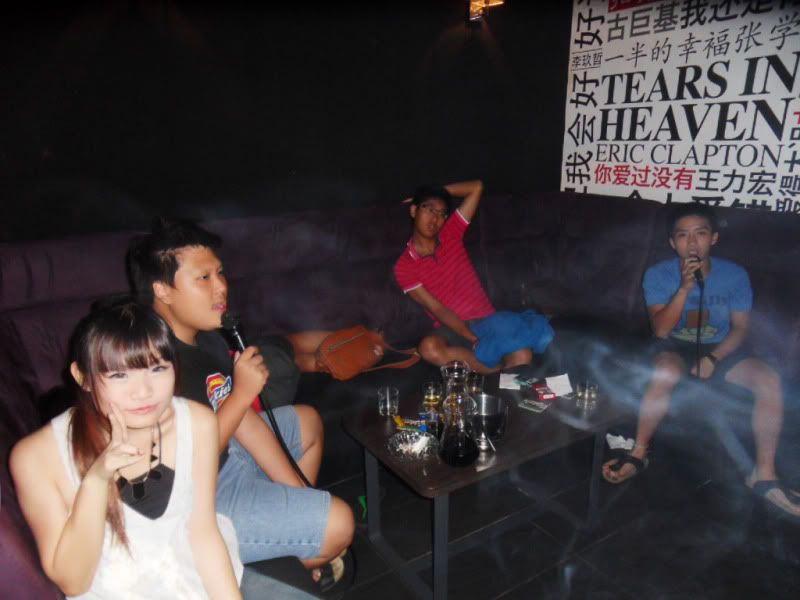 Singing afterwards~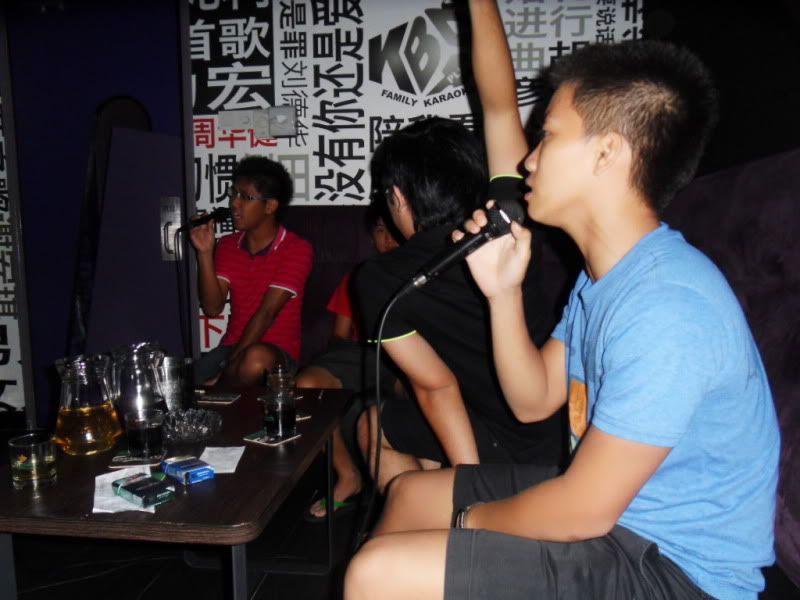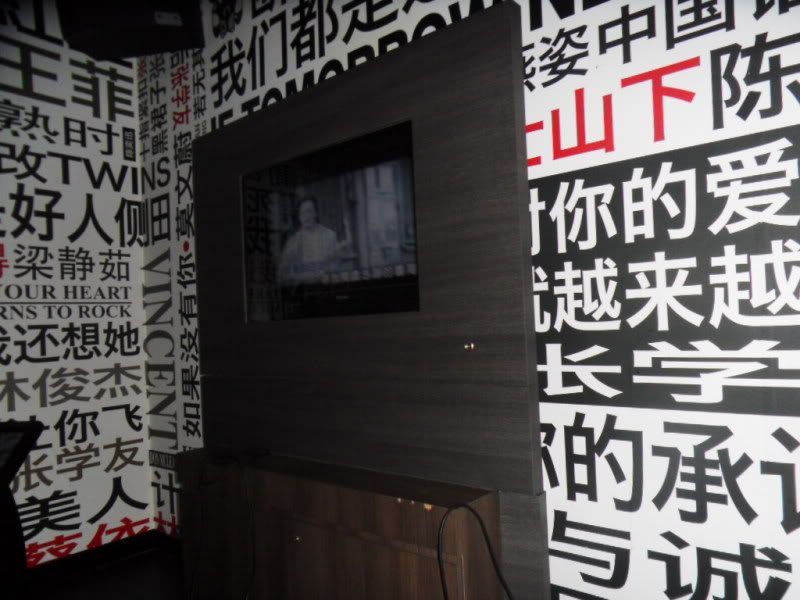 Nice decorated room~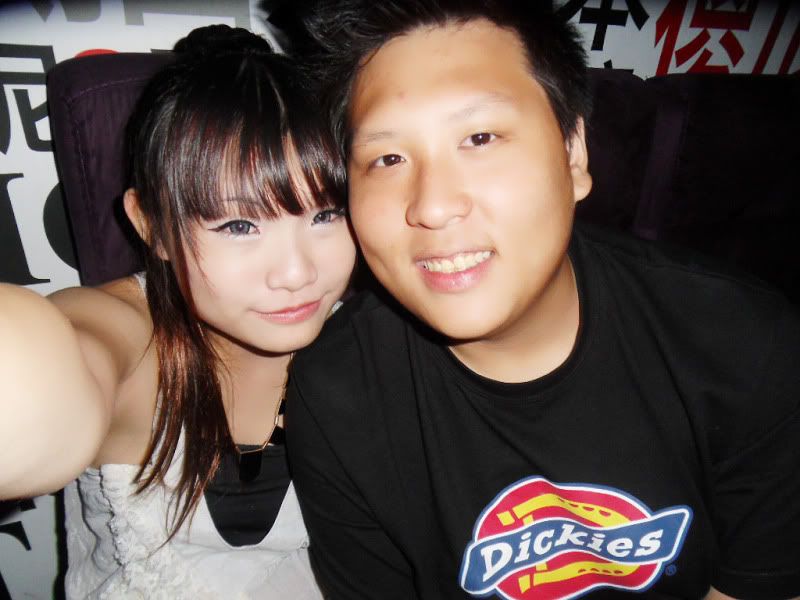 Me and AD
Shane and me
Jaryl and me

CJ, Jaryl & me

Dinner at some random stalls outside.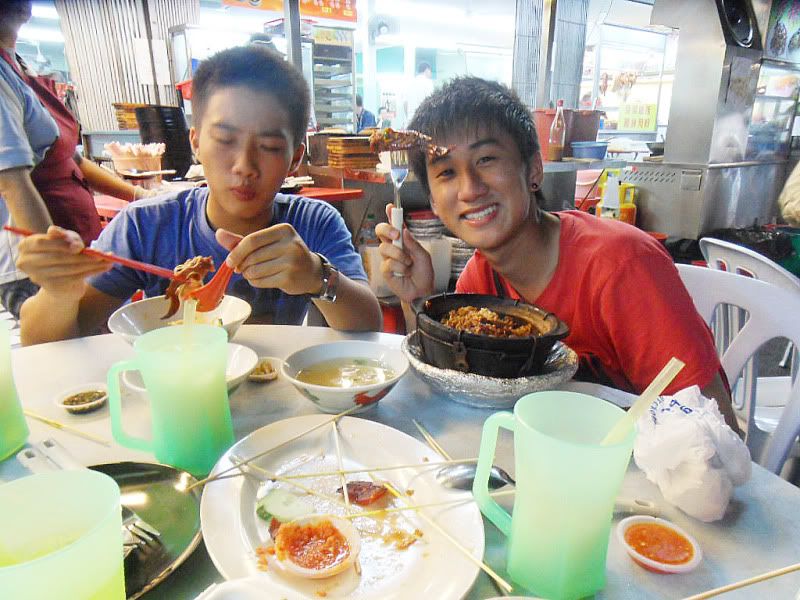 Enjoying dinner~



Our fulfilling dinner!

Claypot chicken rice.
Look delicious but taste normal.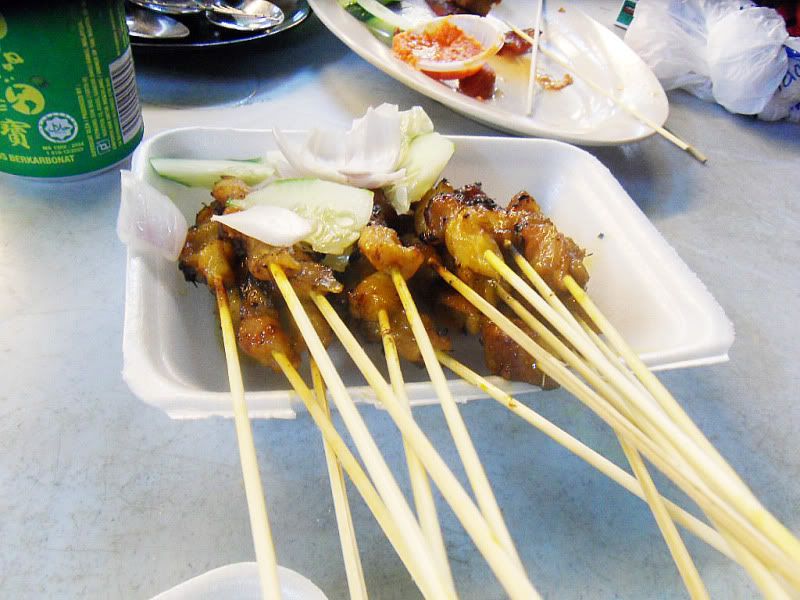 The satays shiok!

Had great fun!
Goodbye!
Wednesday
Morning, headed to BBDC for my FTT.
But sadly to say, i failed by one mark!! ARGH!!!!
Just one mark~~~!!!! Wonder which ONE qns make me fail!!!?
Afterwards, headed to Causeway Point to meet CJ. So suey,
i had BAD BAD stomach cramp and i dont even have the
strength to walk! AD bought a hot milo immediately and rest.
Once feeling better, cabbed down to checkpoint and meet the rest.
By that time, i'm feeling better! (: Shopped , eat and sing at KSL.
& i bought a bag exactly the same as SG and it's much much cheaper!!!
HAPPY! (((: Had a great fun with them!
However, taking cab late at night is kinda scary too....