My new owl earring.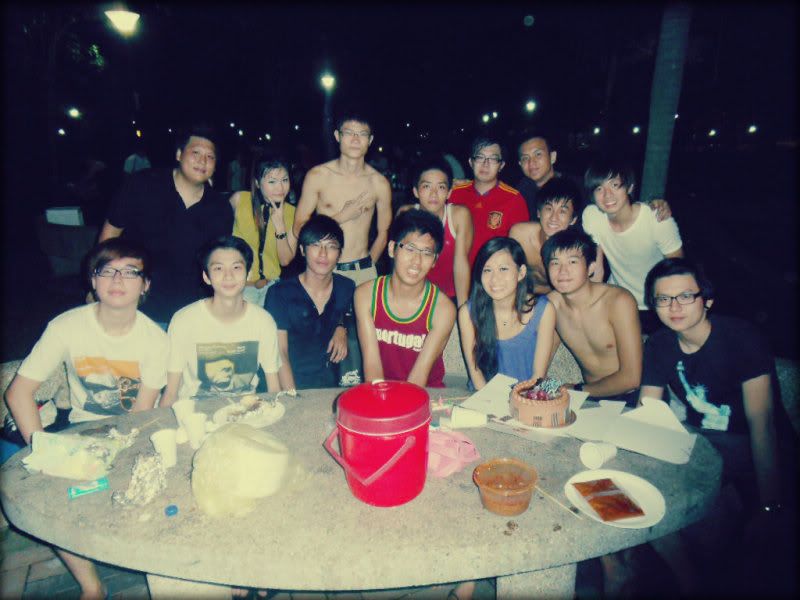 A proper group photo.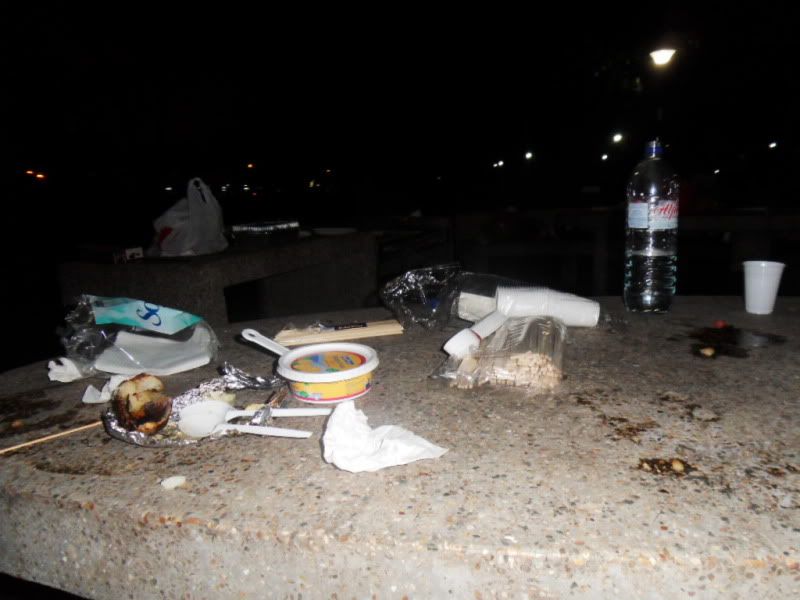 Dirty place.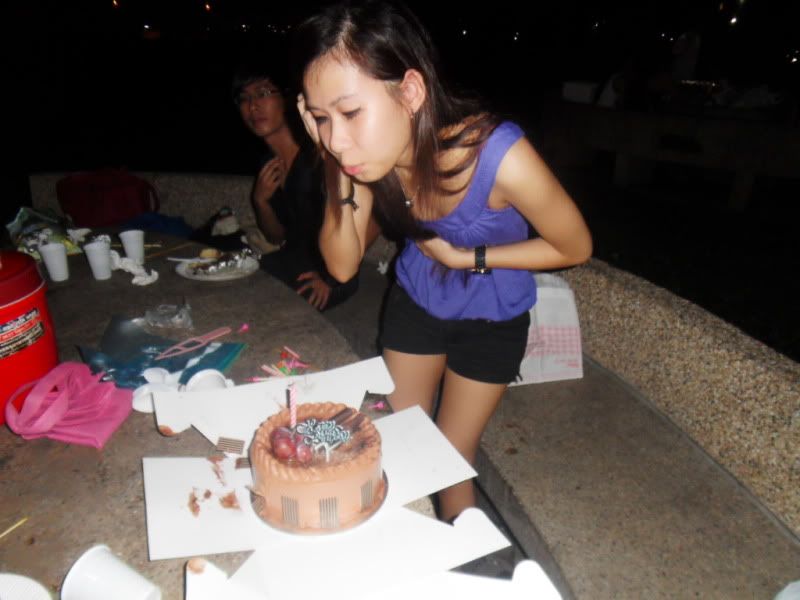 Say hi to the bbday girl!

Sinya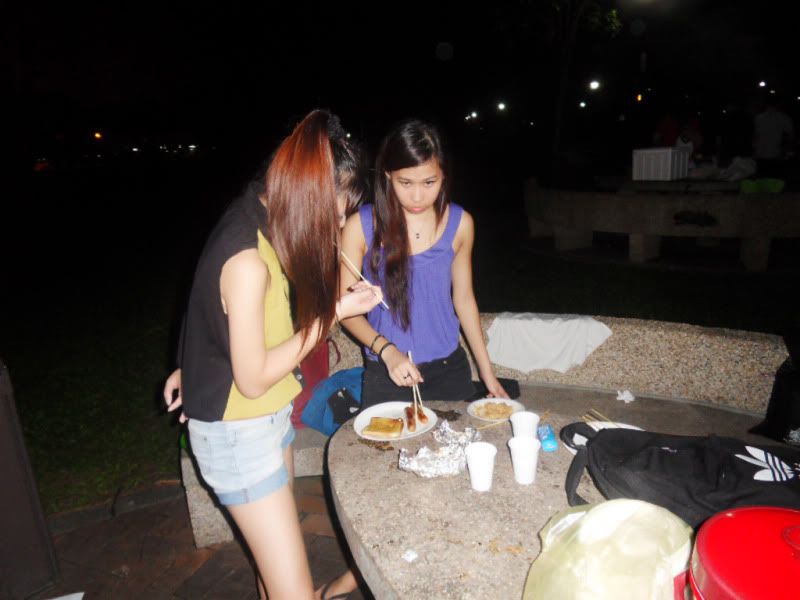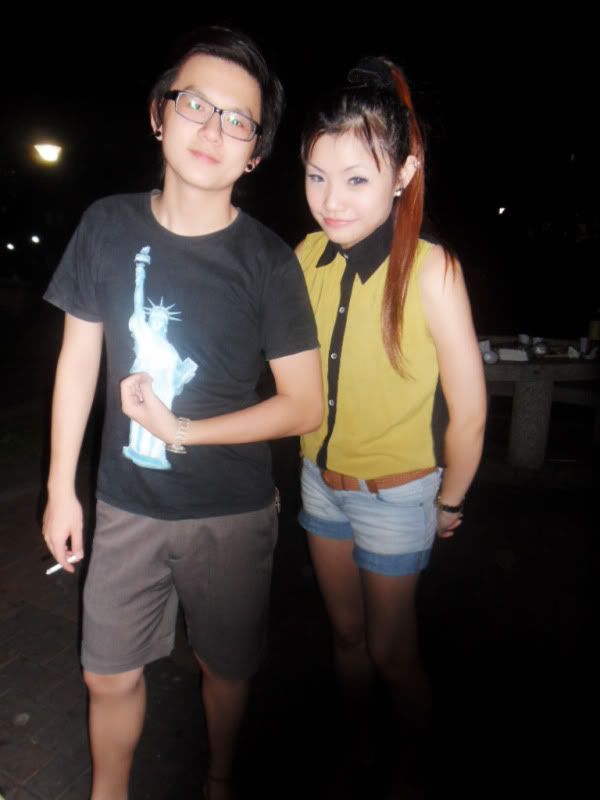 Rayson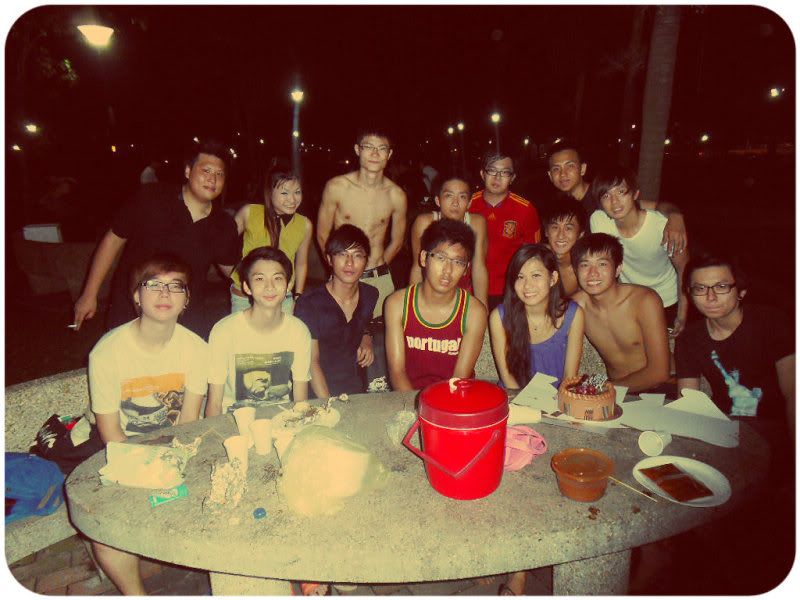 Goodbye.
Saturday
Afternoon, headed to Town for flea-shopping with Jueying.
Always forget to take photo with her. Firstly we headed to
TAB building, near Orchard Hotel for the Hooked For Flea.
Sadly to say, the flea is disappointing ): Then whole place is
small and no clothes caught my attention. So decided to go
Scape Weekly Flea. Their flea is the best. Always have alot to
shop and especially nice to shop with Jueying because we love
taking our own sweet time shopping and bargain. Haha
We bought quite alot of stuffs and i totally love all the things
i bought! Then bid goodbye to Jueying and headed to meet AD.
Met AD at clementi, bought a simple cake and cabbed down
to West Coast Park. It's Sinya's Advance Birthday! (:
All the food she prepared are delicious! Thanks girl for the effort!
After that, headed to Hanxiang house lepak & supper.
Their century egg porridge is the best! (Y)
Homed at 6am and slept straight away. SHAG.
Happy birthday in advance Sinya(:

OH YA!
Crazy sister spent money on Happy Meal Smurfs Toy!
But they are cute!
la la la la la la,
sing a happy song,
la la la la la la,
smurf the all day long ~
GOODBYE.
Click on my top advertisement.
Thanks!