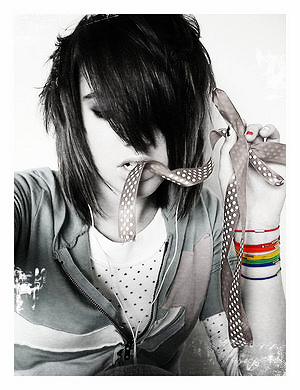 friday
went to my job training at Raffles Place .
i woke up early but Dear come out late
so in the end we are late ! hahas , but
luckily the supervisor was not around .
phew ~ learned how to served people
and using the cash register and gift wrapping .
but the
supervisor commented that i was abit
quiet and shy but quite good at handling
the cash register . standed for the whole
4hours and my legs were aching ! oh gosh !
afterwards we headed to town to have both
of our hp repair , will uploads pictures when
my hp has repaired(: went to have delicious
late lunch there , hahas shop around for awhile
and headed back home because we are really
tired ! sleep throughout the mrt journey . -.-zzzz
reach home , i went back to sleep without
removing my makeups and changing clothes .
i am really exhausted ! collection of hp on
monday(:
a sweet a day keep my headache away !
loves my dears lots <3