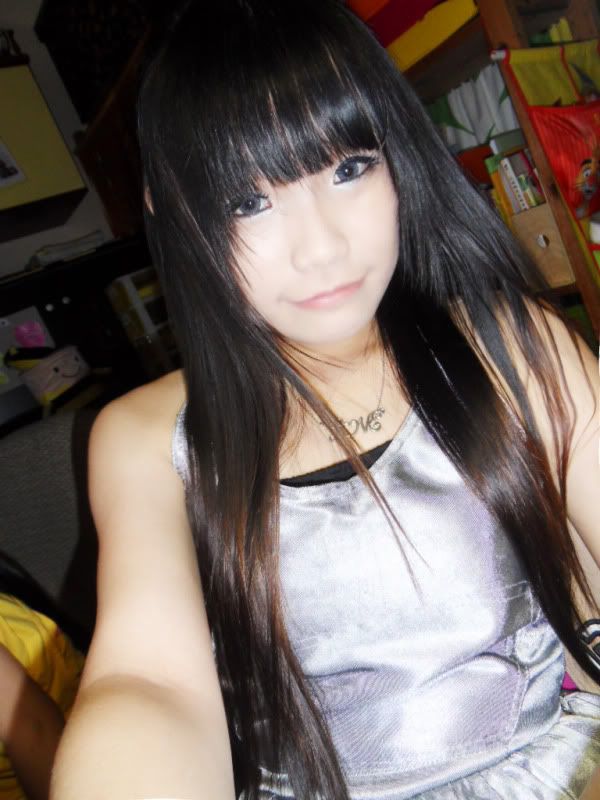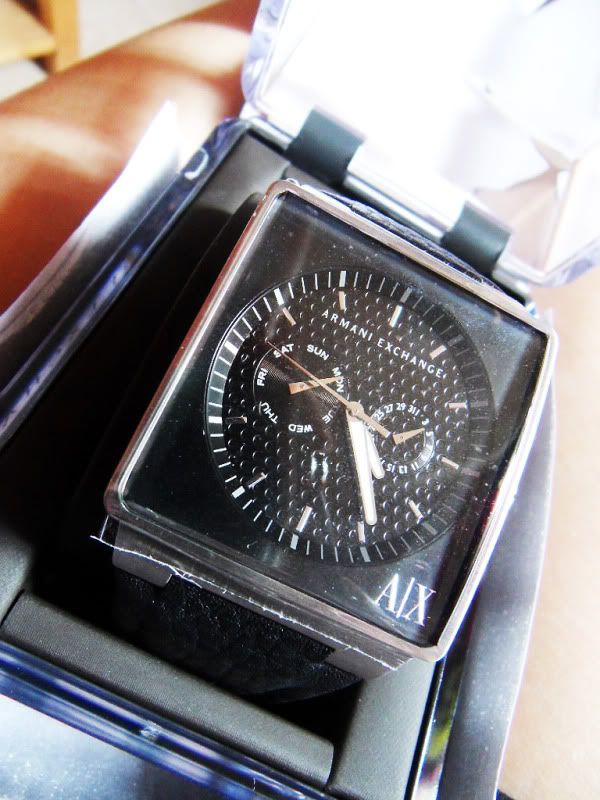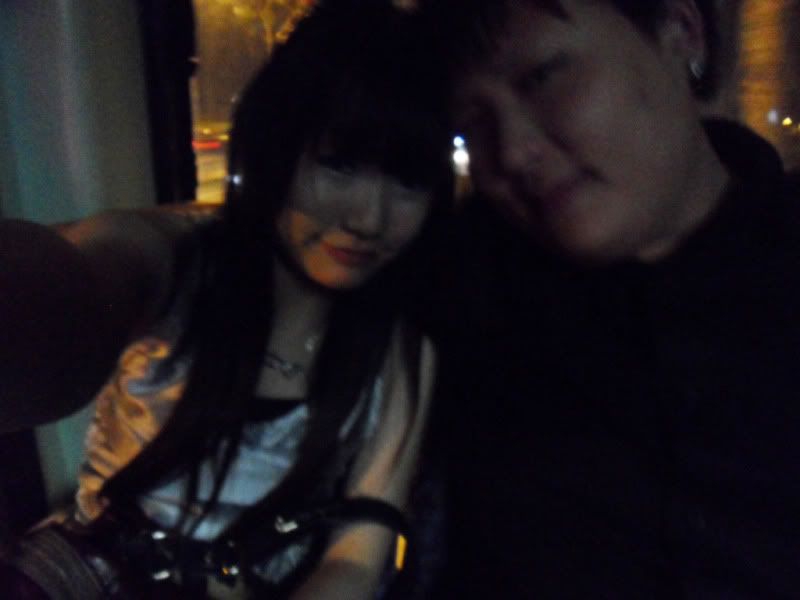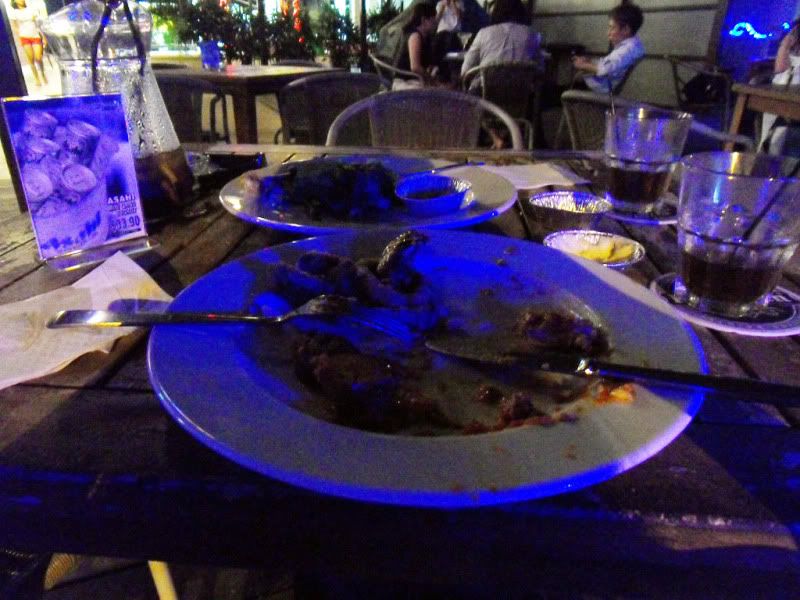 Food we ordered :
1) Fish and Chip
2) Chicken set
3) Combo A ( White mushroom , honey wings and Calamari)
4) A jug of tequila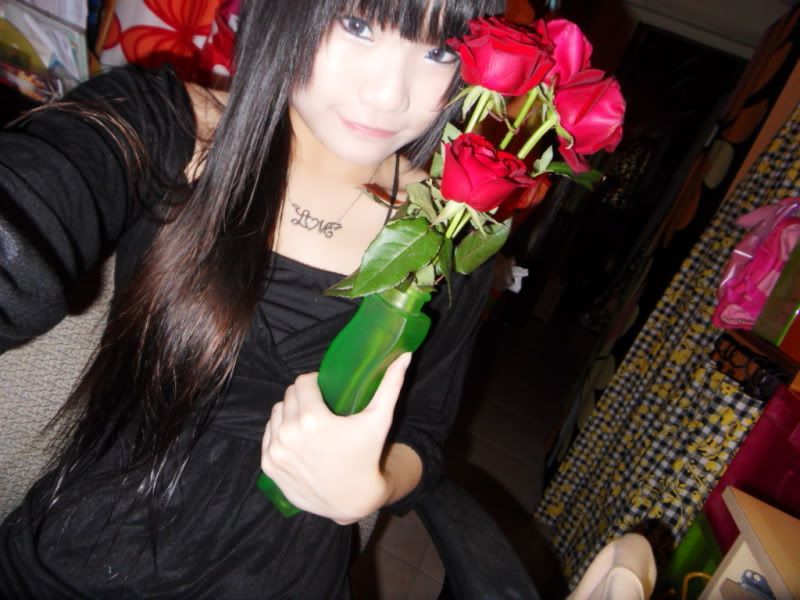 Happy 3 and a half year to my Dear!
It's the 5th again. Haha. After school , i headed home
to get changed and headed to meet Dear. He meet me at the same
place as usual but with a weird smile. Hmmm..?
He had something behind his hand and i totally dont know
what is behind. Then he suddenly give me a bunch of roses .
I will always remember that expression of his haha! Love that
roses!!!!!!! Thanks Dear !!!! Headed to Sunset Traven located
near Clementi. I found this place on the internet and with good
reviews so decided to try. And the place is really good (((:
It's a really quiet place , good place to just sit down drink and chat.
While waiting for the food , i handed my present to Dear.
Yea~ i bought a Armani Exchange(A|X) watch for him ! And he like
it very much! (: I had a really good dinner . me and dear chatted alot
that day too! Thanks Dear for that wonderful dinner!
After dinner, Dear headed to my house , chit chat
with my family. My daddy and him always have
tons of rubbish to talk about !!! HAHAHA
I dont need any big present.
I just need a simple thing - sincere
Stop thinking about the future.