Taufik Batisah!
not a big fan of him.
Sylvia and Sezairi!
I hate the soliders marching part.
Super boring like hell!!!!!
ARGH !!!!! >:(
Damn alot alot of people.
Took free balloons for my sister.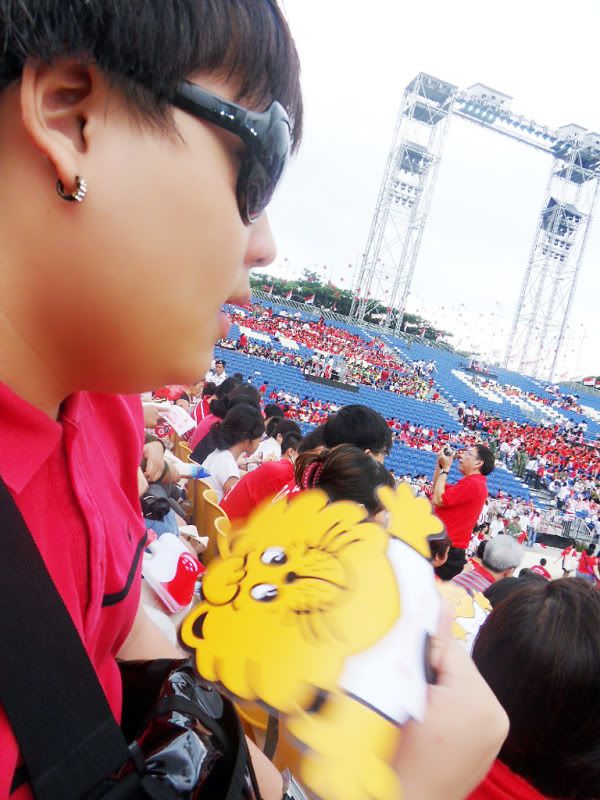 Ok , the weather is fk-ing hot ):

The fireworks is AWESOME AWESOME !!!!!!!!
Will never ever forget it !!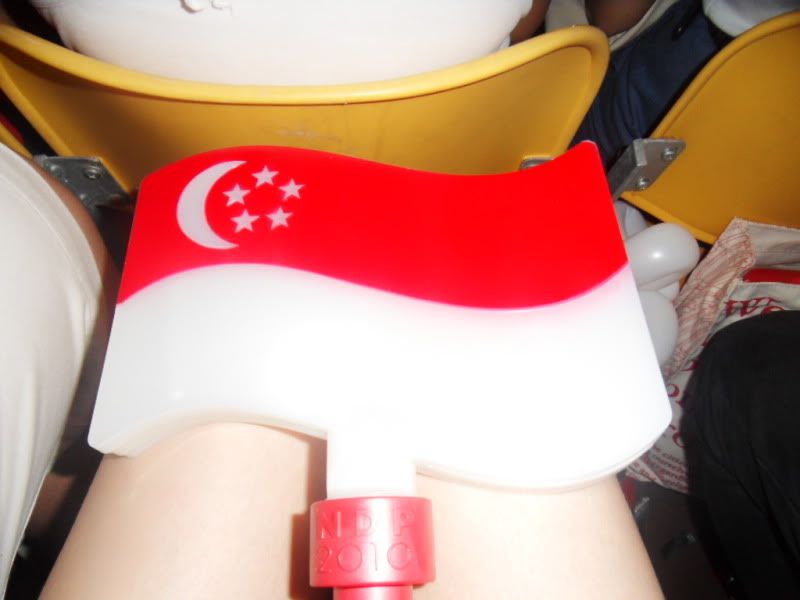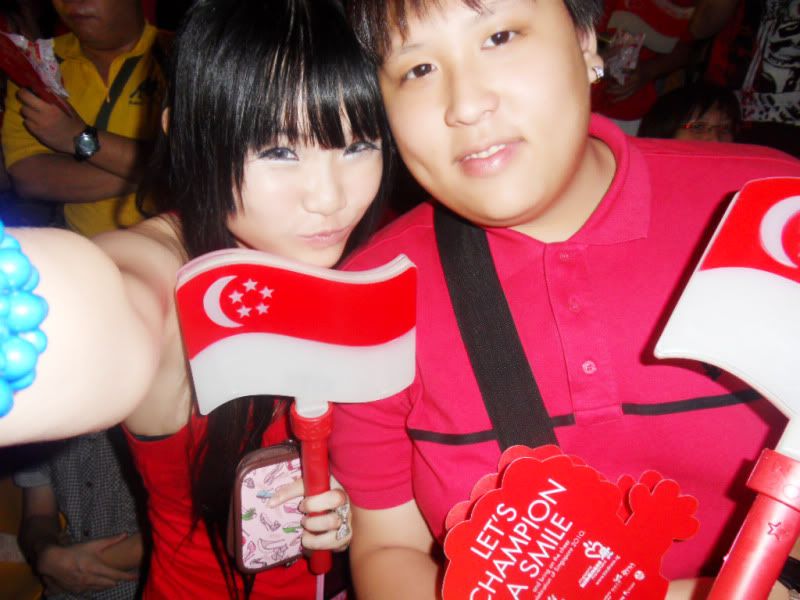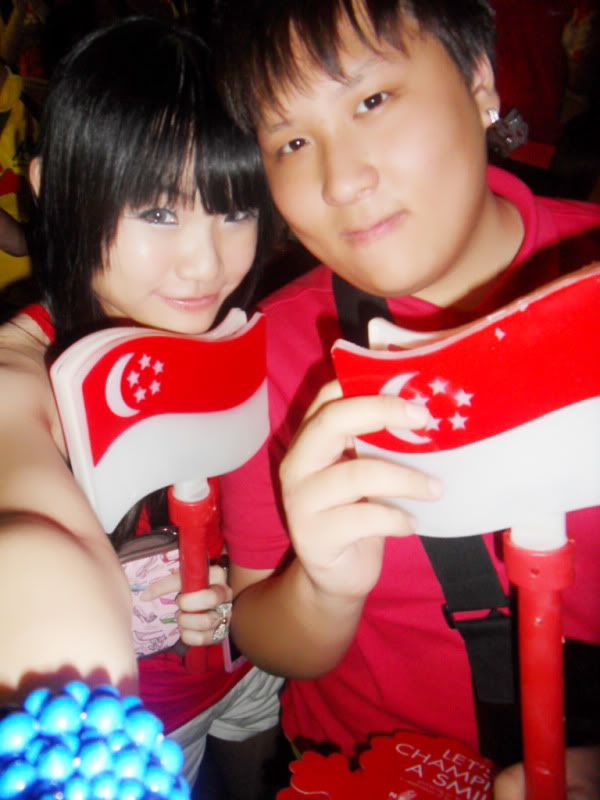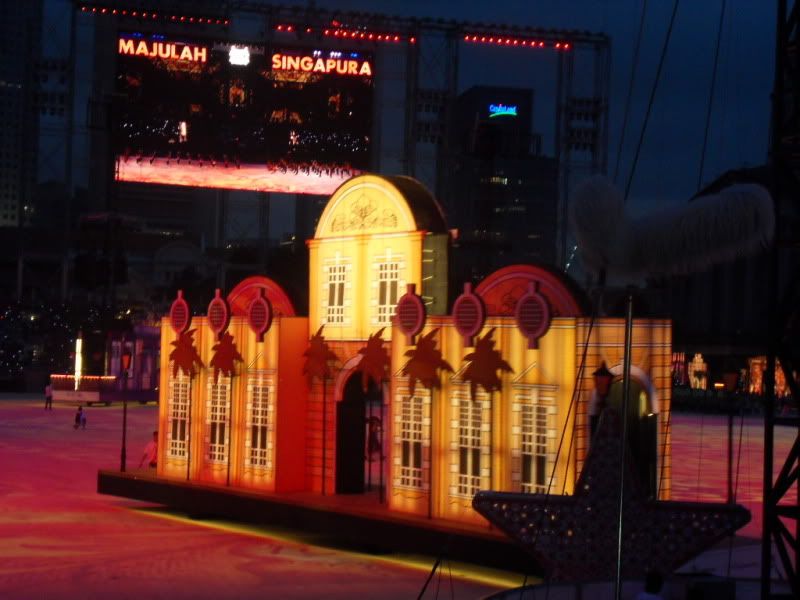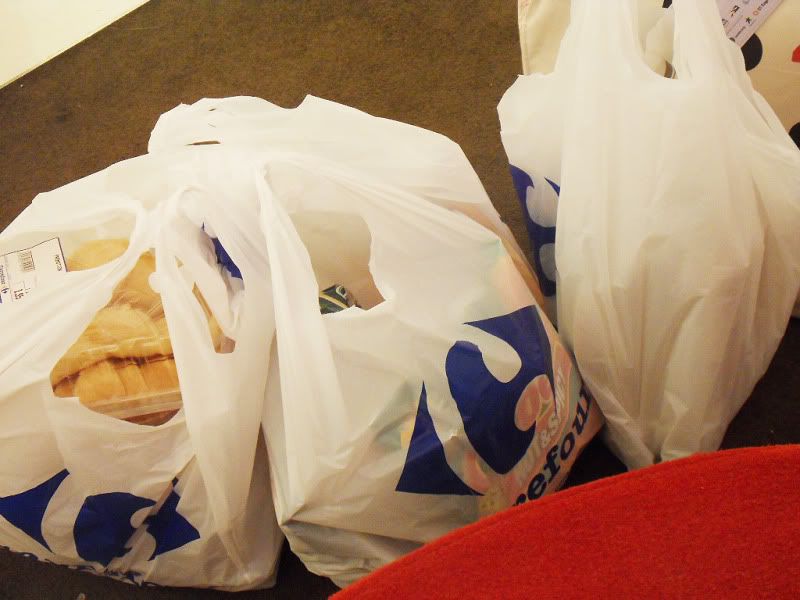 GOODBYE!
Saturday
OMG! Me and dear went to the FIRST NDP preview.
I totally cant believe we got the tickets !!!! Really really
really thanks to dear for getting the tickets from one of his friends.
When he called me that he got the tickets , i still thought he was bluffing me -.-
I was MAD excited . My last time going NDP is like
primary 5? It is like 7 years ago!!!!!? headed there , wearing
red and white , took the free tote and went to our seatings. All the
seats are so cramp , i sat until my butt hurt ! >:(
The whole show is AWESOME ! except for the soldiers part.
Super boring like hell. But all the performance are GREAT!
After the show , we headed to Suntec to play acarde ,
then shopped at Carefour for a really

LONG

time. He took
damn a long time choosing his drumlets -.- Super hungry at that
time , but all the restaurants are closed ! ARGH >:(
Suddenly how i wished everything is 24 hours !!!
Decided to head home with empty stomach ): But luckily ,
TCC still selling food !!!!! WAH ! I am like super happy!!!
Ate late dinner then headed home.
I had a WONDERFUL day with my Dear!
muacks muacks muack muacks!
* Gym after school , ate too much ): *