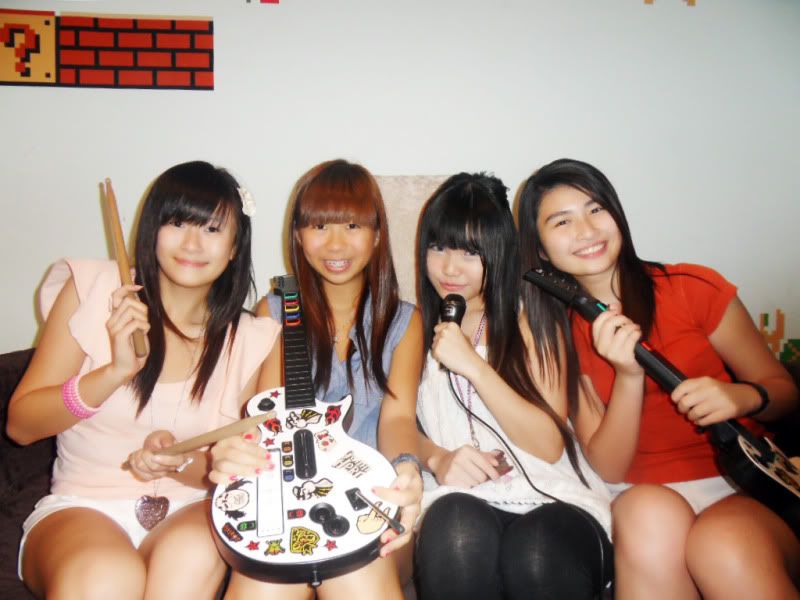 Jueying ,Kaiting , Me and Peishan
Look really idiotic here! concentrating on the game ! HEHE
The whole room is in Super Mario theme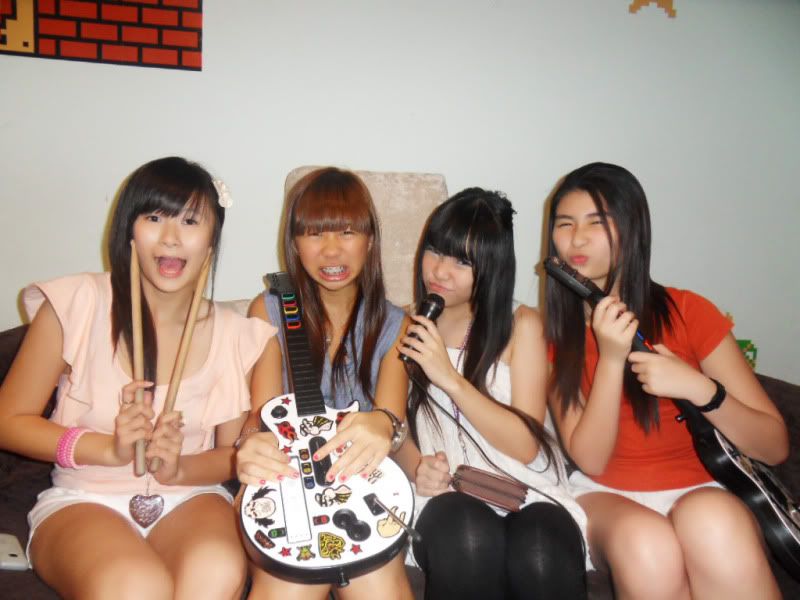 Band Hero game ROCKS!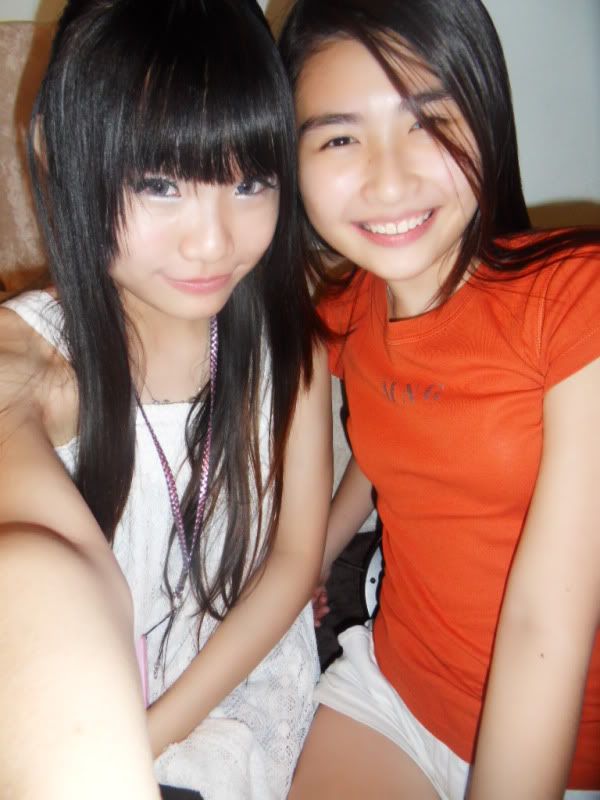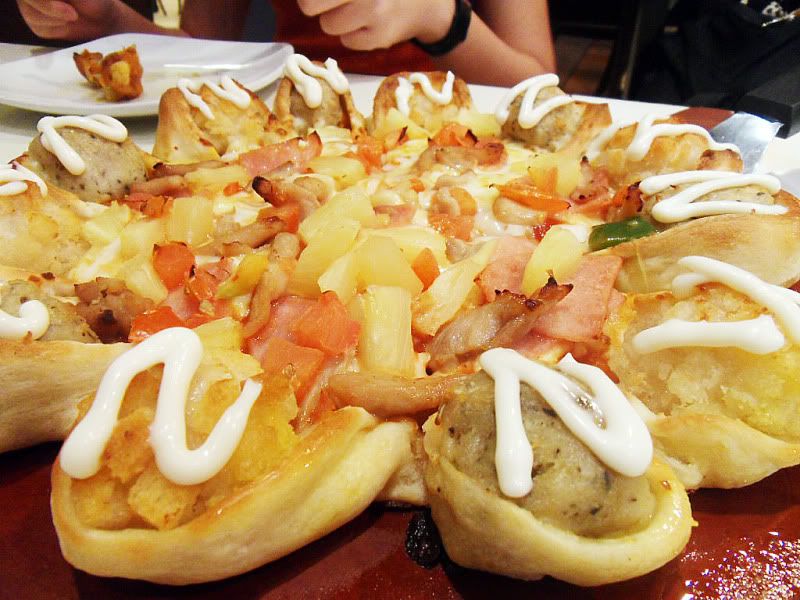 Pizza Hut for dinner !
Wednesday
Headed to school as usual. After school , went to collect my
pay. ( Yeah ! Money is here ;D ) Then headed
Play Nation to play will game. really worth it going there!
You can spent like around 4 hours and pay only $5 . Worth it ;D
Had a super fun day there with them!
After that , some headed home. Me , Jueying and Peishan
headed to Plaza Sing shopping. Dinner at Pizza Hut.
* Many assignments to be done ): *