A proper group photo.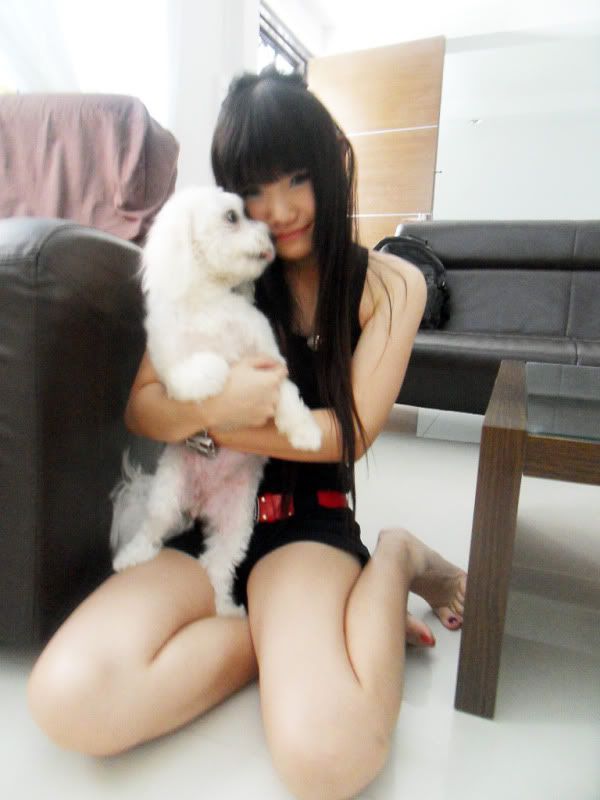 Yea , Snowy love me uh!

Awww ~ so cute !!!! I wanna play with her again ):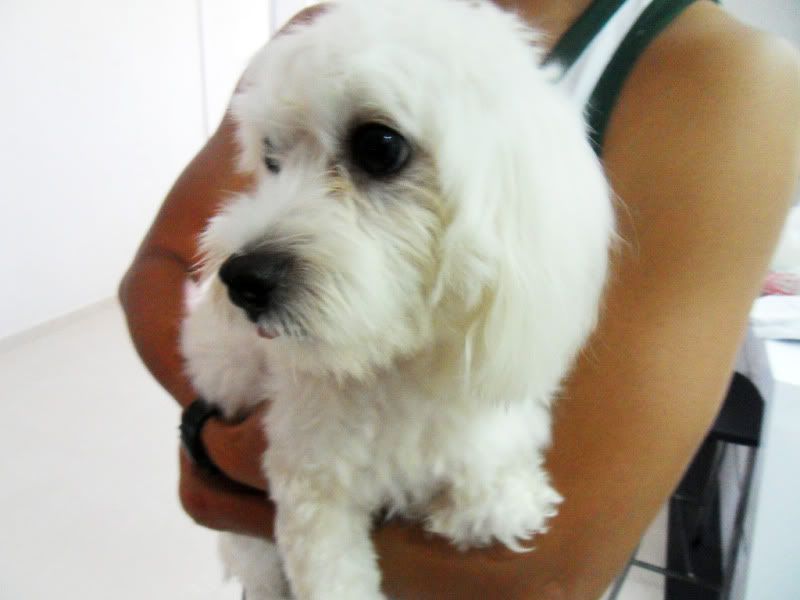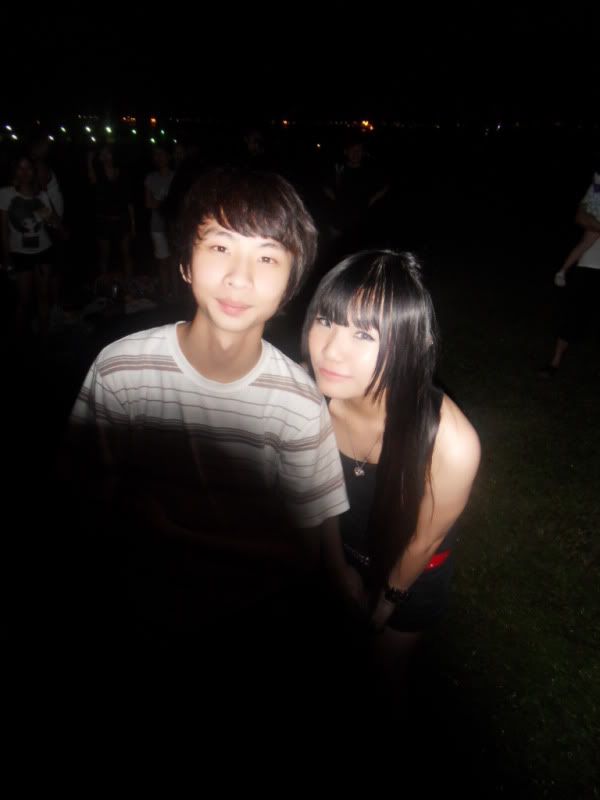 Aron and me !
Shane and me !
Love his shirt !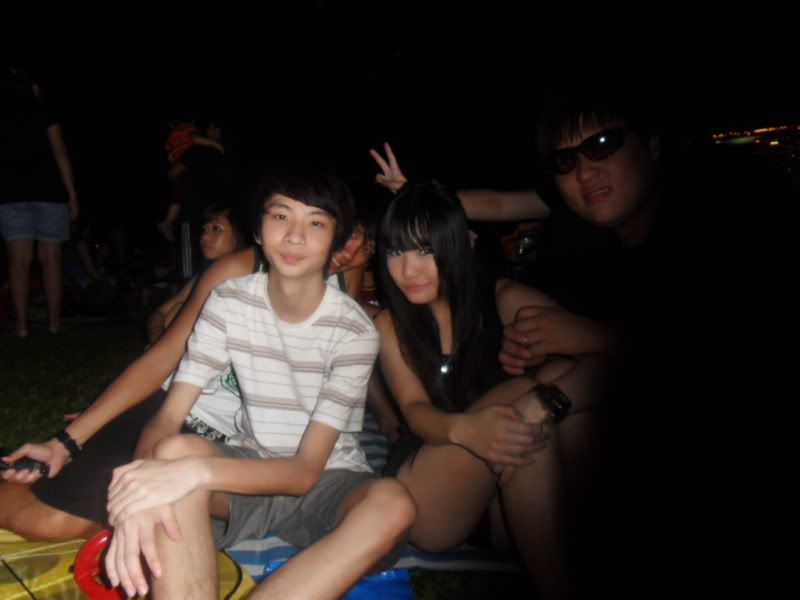 Nyssa , SinYa and me
Beautiful sunset!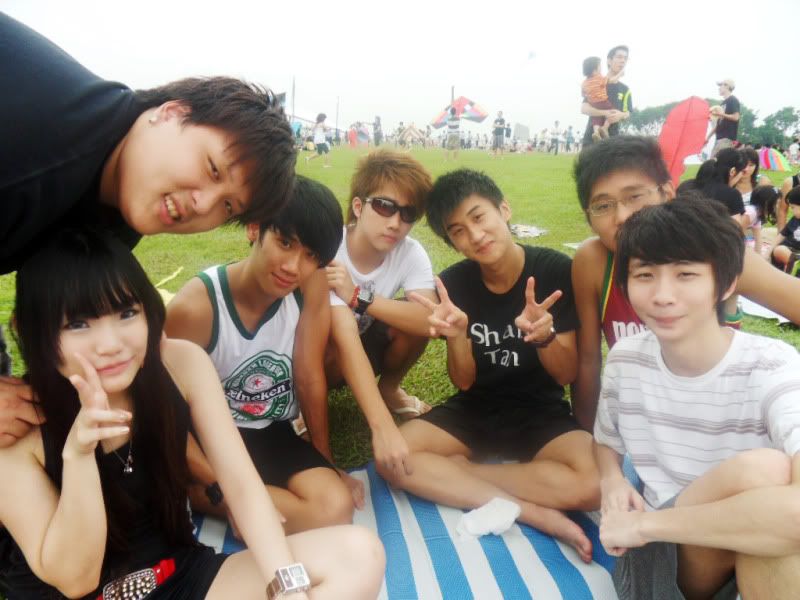 My beloved dear and me!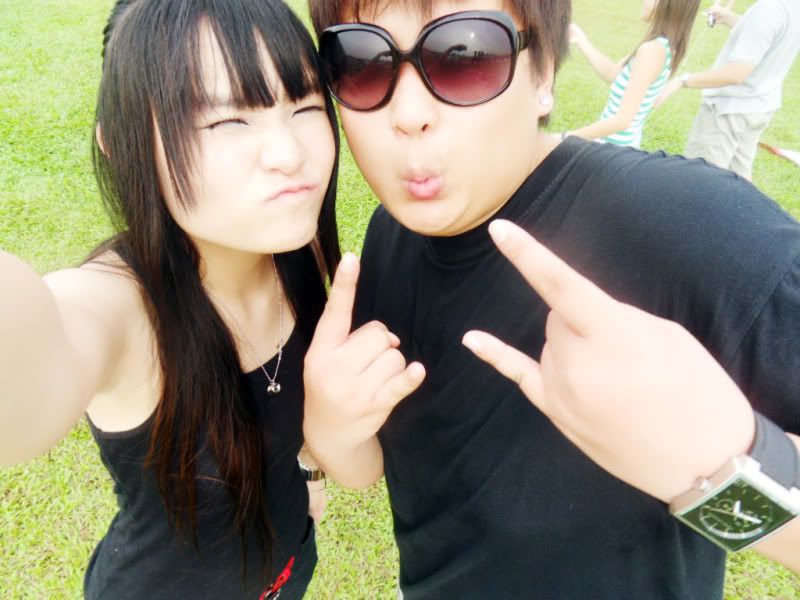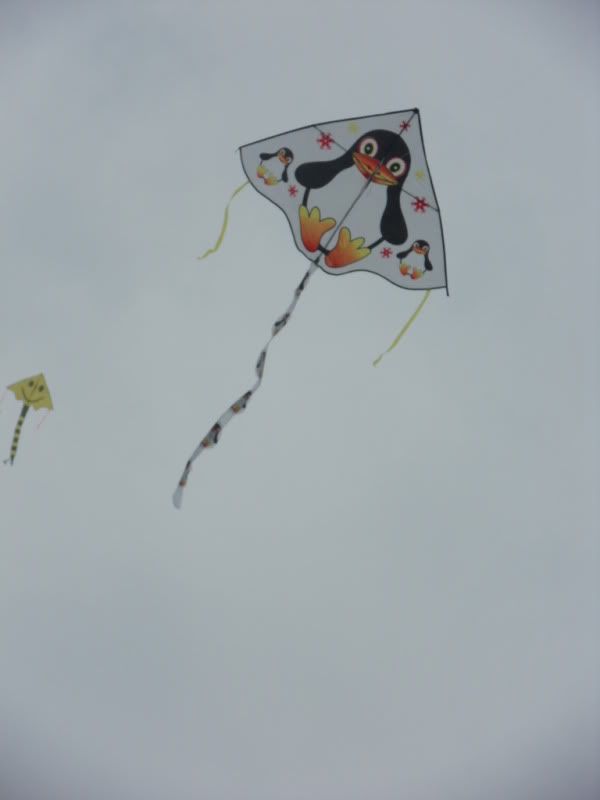 Yea ! our kite fly really "high "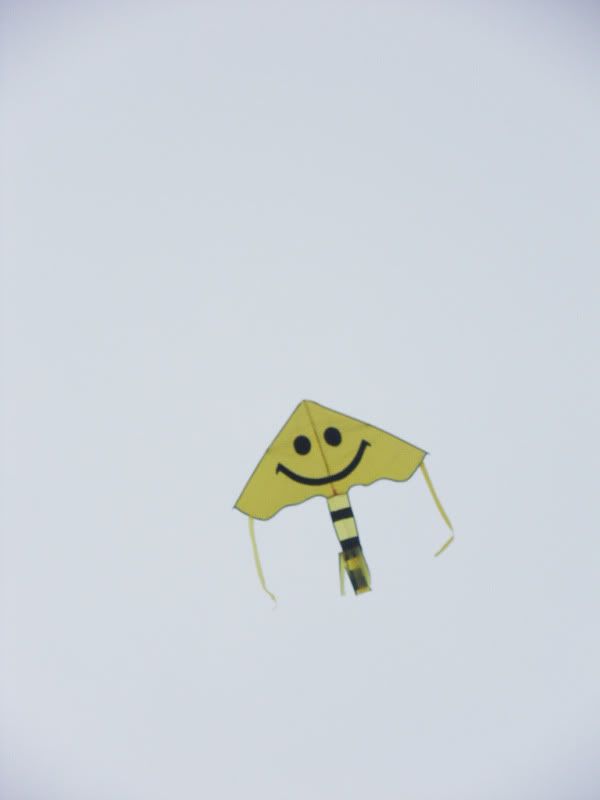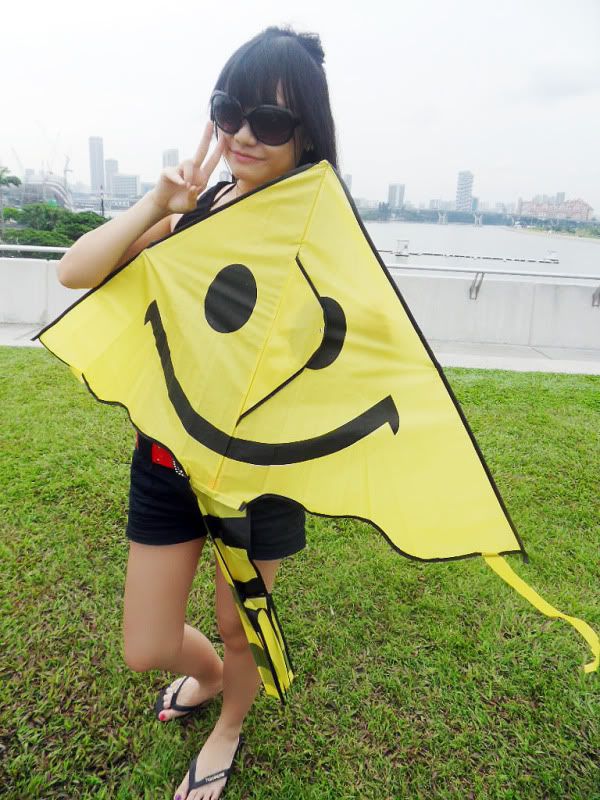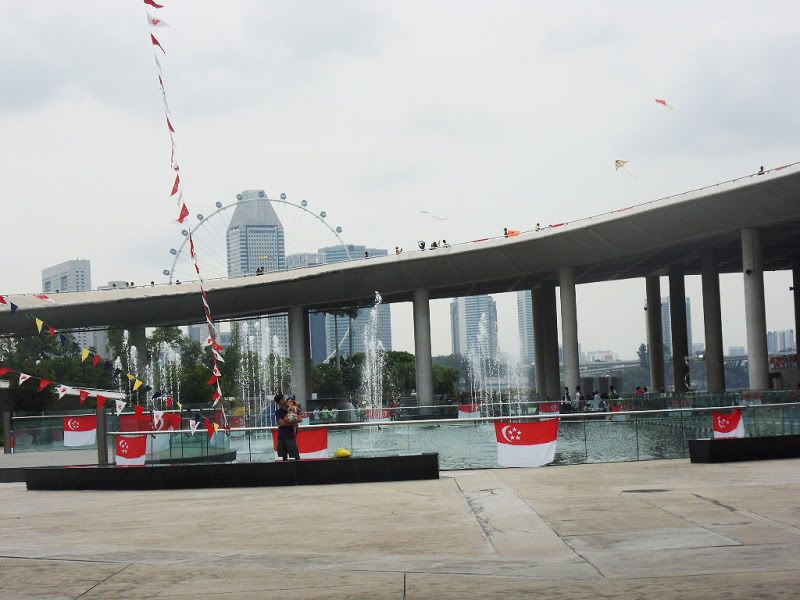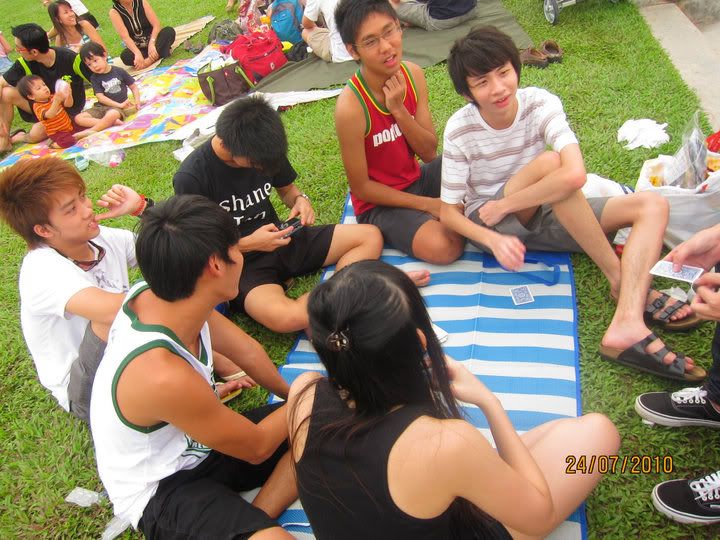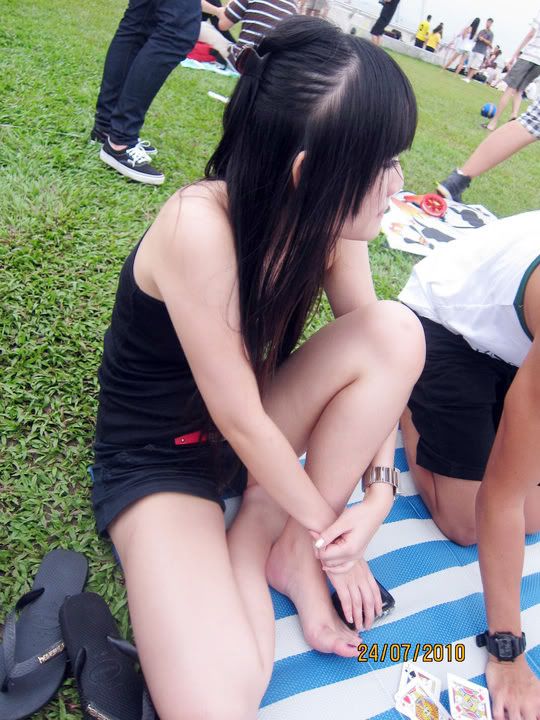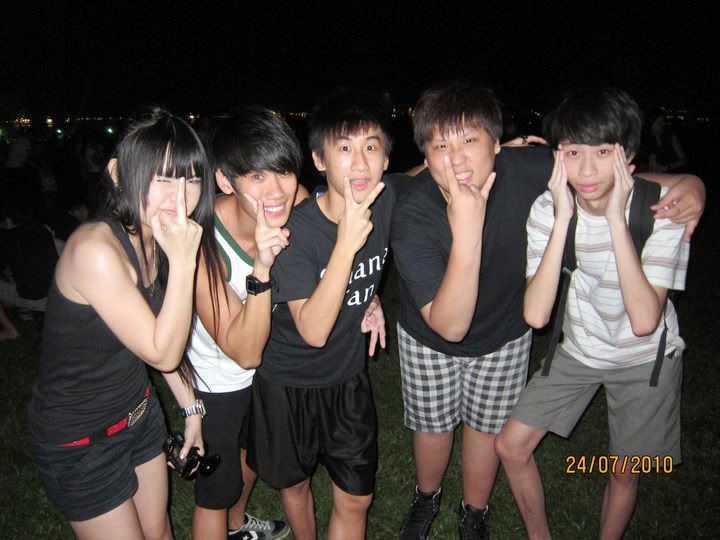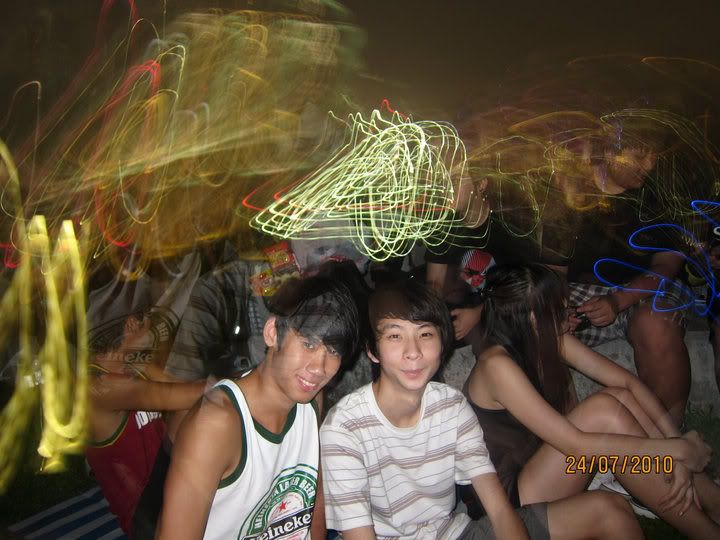 Woke up damn early. Alright , Dear woke up damn
late. Left me alone to wait for him like a idiot. ARGH!
Shane drove me to Seng Siong to buy all the food. He is a
excellent driver ;D We took everything we want as if it is
free lor -.- Trolley is full of our stuffs ! Drove back to
Shane's house. All the food is cooked by his maid.
Thanks so much (: Played with
Snowy
whole day.
So in love with her !!!!!!!!!! So damn cute !!!!!!
After a long long time of preparation,
( the guys took a super long time to style their hair -.- )
finally it's time to drive to Marina Barrage !!
WE REACHED MARINA BARRAGE!!! hurray!
The place look
BEAUTIFUL!
Fly kite , ate all the food , so damn fun lah!
Watched fire works together . then drove to Timah Pool,
ate supper.
Took a super long time to find that place >:(
Reached home late and immediately slept when i reached home.
HAD AN
AWESOME
WEEKEND WITH THEM AND AD!!!!!!!
AWESOME
AWESOME
AWESOME!