Miss my braiding .....
But i dont dare to tie it again,
Drop kinda alot of hair after taking out!
SCARY.....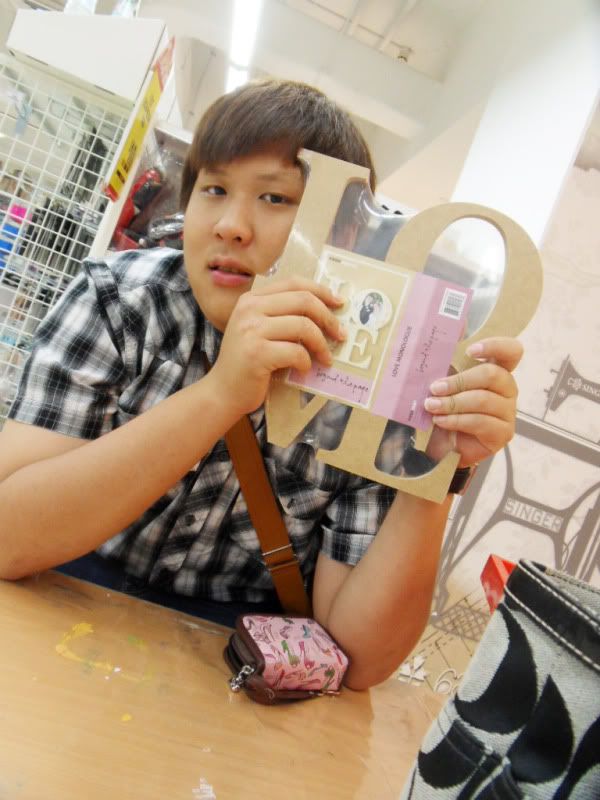 Yeaps, AD accompany me...
Last Wednesday
Headed to meet Dear to buy my mummy's birthday
present! It been a long time since we go out together
for shopping! Watched Green Hornet , rated 4/5!
Funny movie but story line is kinda lame i think!
Enjoy going out with AD, even though he may be troublesome
going shopping with him , he will keep touching ANY stuffs like a
retarded baby ! WAHAHAHA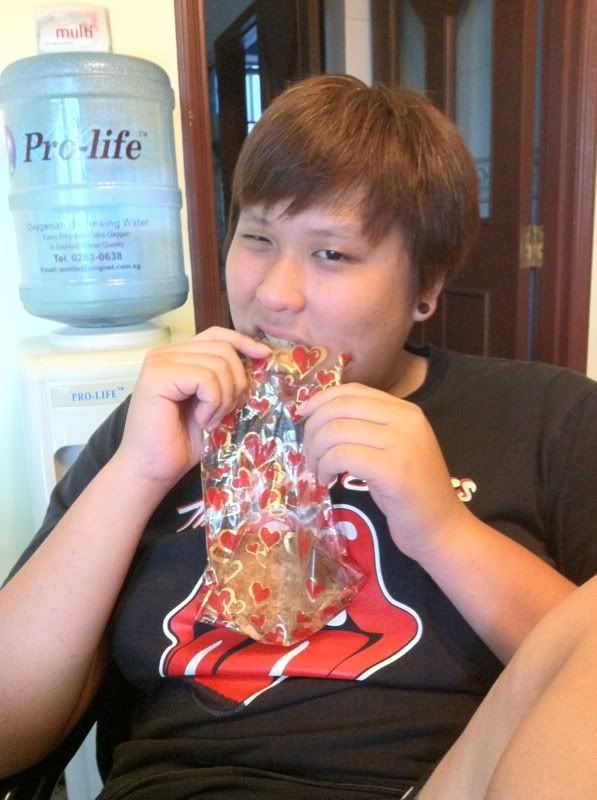 Mummy Birthday/ Valentine Day!
Valentine Day, a special day for everybody including me too!
It's my mummy's birthday!!! But still have lunch with AD
in the afternoon , didnt brought him any expensive or
branded present but only made him some
cookies. hehe! And he ate that big piece in front of me!!
And he said it tasted nice !!! SUCCESS! Hope he like it (:
At night , headed to meet my family. Dinner at
Sakae Sushi. Luckily i made a reservation. I dont need to
queue ! Woohoo! Gave her the present which she
of course like ! And gave her a mini surprise when we reached
home, my own home made agar agar cake with the help of
Jueying and charmaine of course! (:
Mummy, hope you love your birthday like you do every year.
Dear, we do know we have struggled through many
obstacles that nobody will ever understand how painful
for us to walk through it. But i am really glad we have walk
through together and will continue doing it for the next 100000 years..
Just wanna say truly thanks for being my valentine every year.
Happy Valentine day.

Me and SNOWY !!!!!
Snowy is so damn cute until i keep asking dear
" Where is snowy !? " like every minute ! hahahaha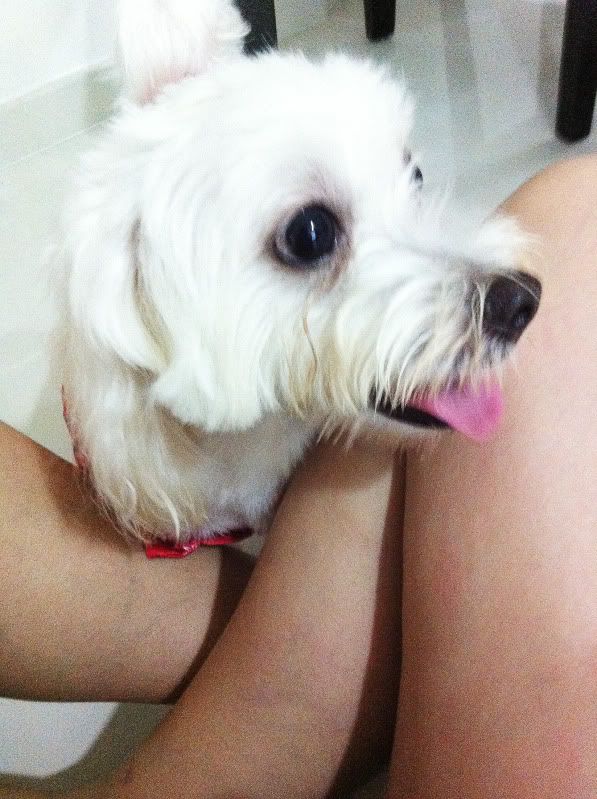 Bad quality using Iphone front camera!
CNY, Last Sunday
Headed to watch soccer match. They lose as usual ):
Sad leh !!! Can i see a victory match!!!? Afterwards,
headed to Shane's house to bai nian. Many guests
at his house. And also BIG gambler! Really big gambler!
they bet is like $50 each time. They can lose up to $1500++
and the worst is they kinda feel nothing. Wah!
For us, played blackjack with the peckers.
Me and dear won around $100+! Yea! Good job!
Supper near his house, the noodles is damn nice!
Slacked till late and cabbed home. slept from morning
till afternoon for continuous 2 days!! Bad for my face complexion !!!!
That taxis driver is scary ! I dont dare to mention again!!
Luckily i'm not alone!!!!!! but lesson learnt , will never ever
take cab alone next time!
Friday , Erica's Birthday
Headed for Pan Pacific Hotel interview in the afternoon.
Jueying and peishan accompanied me there!
I screwed up in the interview ! But nevermind,
it;s a good experience for me ! At least i know , interview is
always harsh ! Should do more preparation next time (:
At night , meet peckers and headed to Erica's birthday party!
Gambled too as usual, and me and dear won around $30+ in just
1 hour ! Good job!!! THE BEST PART IS WE BOTH GET
ACE PAIR FOR BLACKJACK !!! omg !!!!!! LUCKY MAX !!!
Of course had fun and stayed till late too.