Braiding braiding ....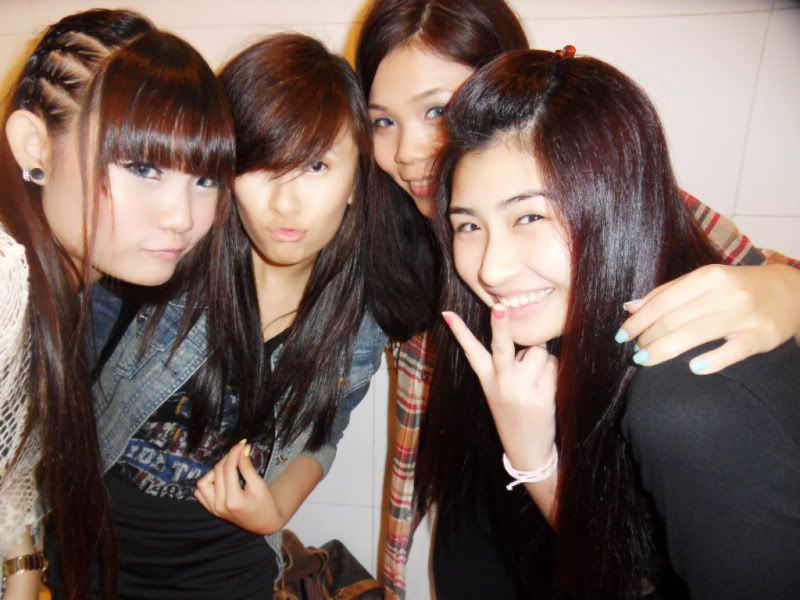 My girlssssss

MY PECKERRRRRRS
Love this photo ! because Aron's face is covered !!!
PERFECT !!! HAHAHAHAHAA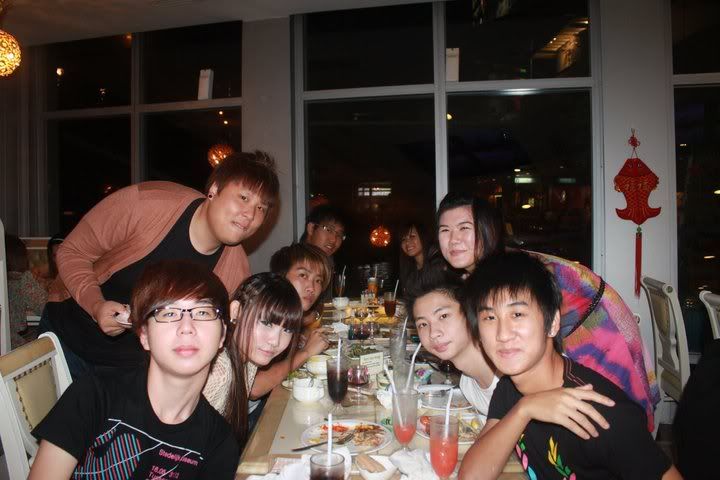 Me and my most beloved Ad !!!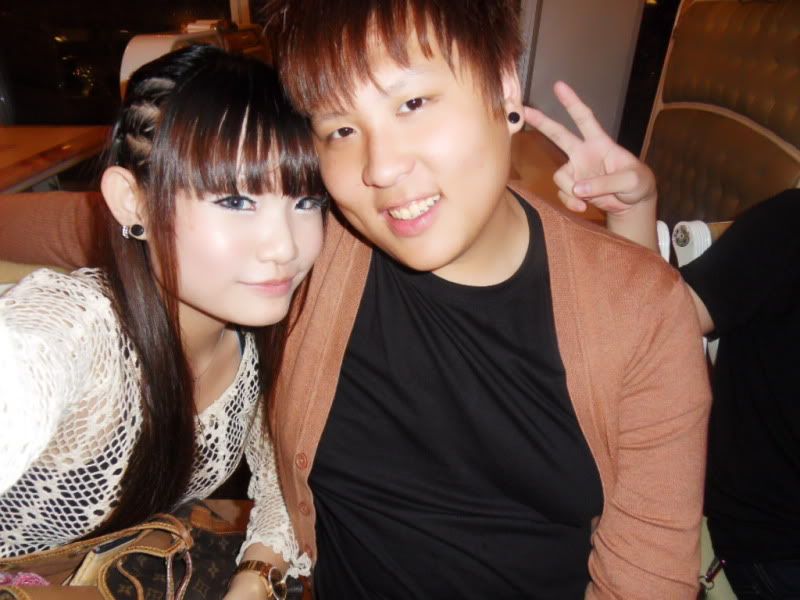 Mdeal as usual....

Me and Erica

Sp buddy, Shane!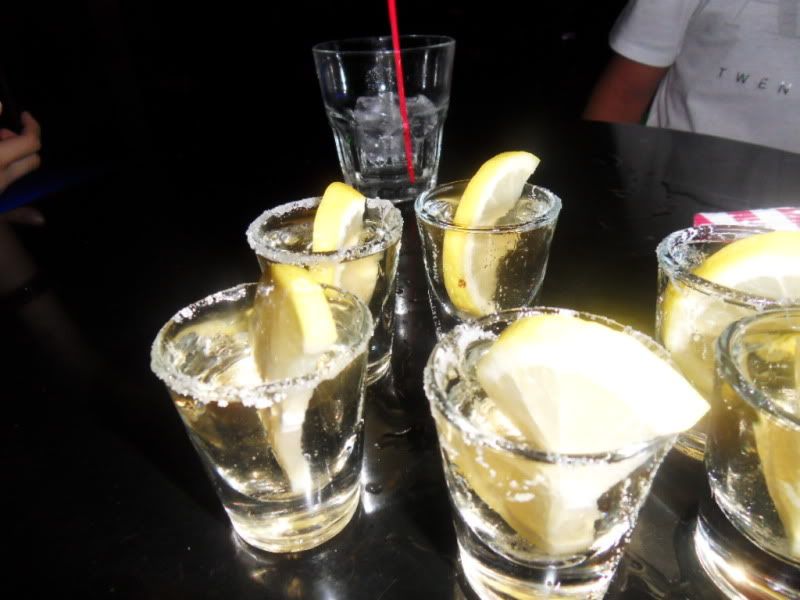 Wah!! really cant stand drinking Shots...
the taste suck ttm !!!!!! yucksss!!!!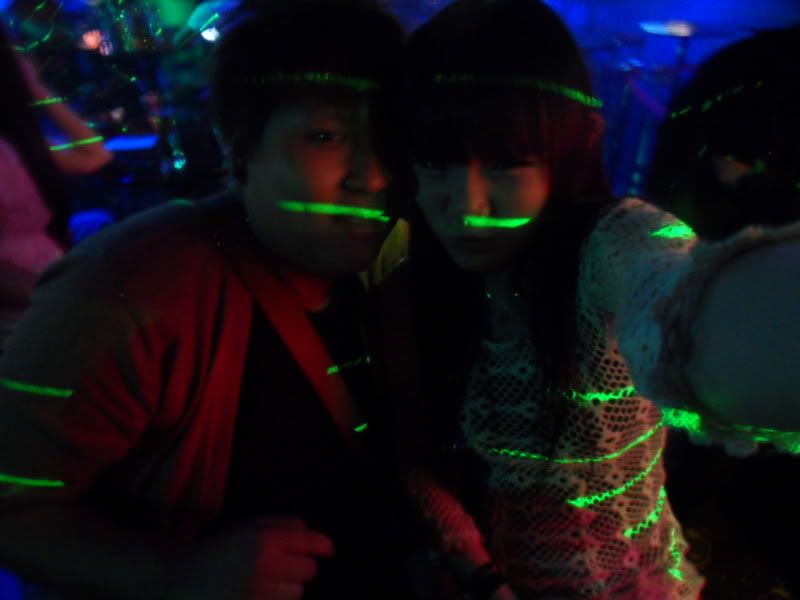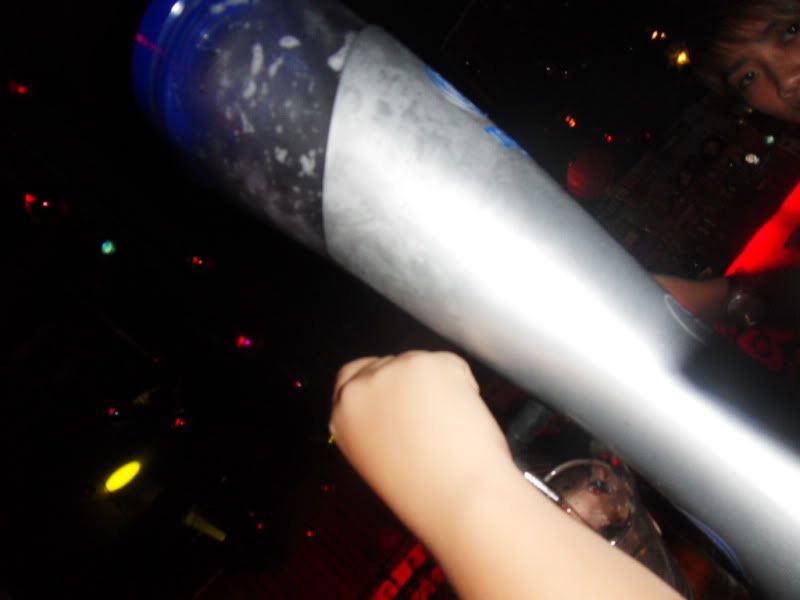 CJ AND SHANE RIGHT ON TOPPPPPPPP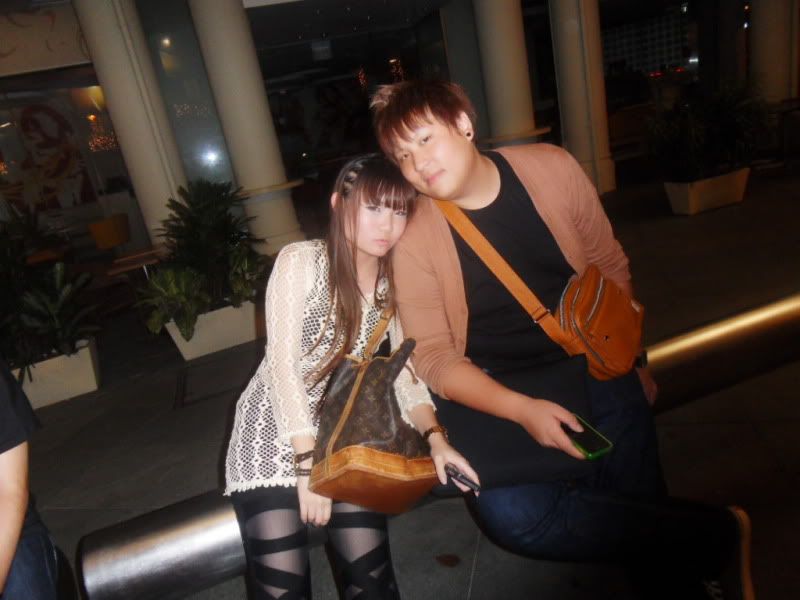 Super tired after whole day of fun !!!
Let high again next time!!! WOOOHOOOOO
Tuesday , Cny eve Eve
Headed to town with Jueying, Peishan and Charmaine.
I was super late ): Sorry girls! Went to accompany them
for manicure. I didnt do manicure because i hate the time
when it starting to crack and have to remove it using nail
polish remover. Troublesome Max! then they pei me do
braiding. Super afraid it wont look nice on me. But luckily,
i am happy with it. Super in love with my hair now!
Headed to Novena to meet Peckers in the evening.
Buffet at dont know what restaurant. Totally forgotten.
Then slack as usual, Mdeal with one another then
headed to Clark Quay with Ad, Erica, Shane , Cj and Jaryl.
Cj and Shane suddenly have the guts to play Extreme swing !!
And they said it's super scary ! hahahaa!!!
Then headed to Lunar Pub to DRINK DRANK DRUNK!
Had an awesome night with them !!!!! WOOOOHOOOOOOOOO
HIGH NIGHT!