Tickets.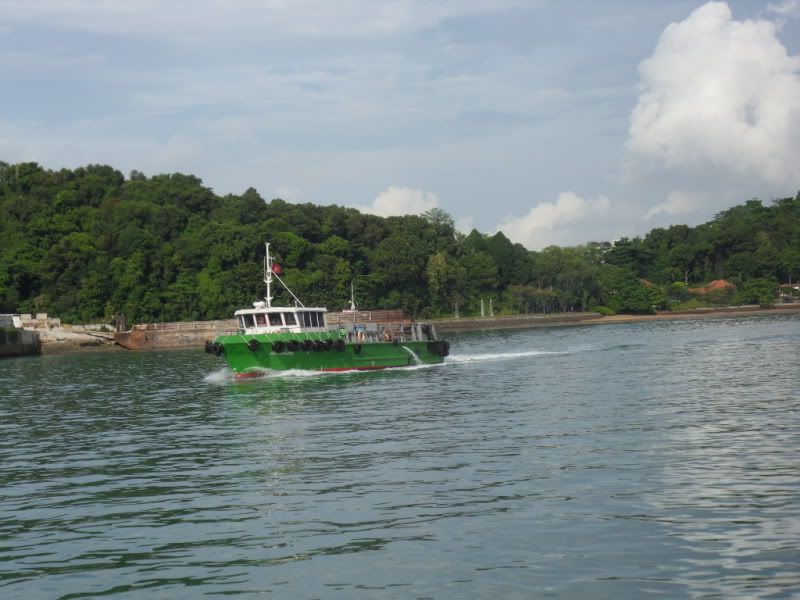 Nice Sea.
Finally reached after a hour ride.
On the
tour bus
.
With quite alot of strangers traveling tgt (:

1st stop : Tidbits store.
The

prawn cracker

SUPER NICE!!!
We ate the whole packet in our room within a day!



Next, do a

keychain

for both of us.



Our names...



Next

Kueh Lapis Shop

...
This is where they do the kueh lapis.
Home-made, super nice!



The toilet is dark, Scary.
Controlled my bladder instead of going toilet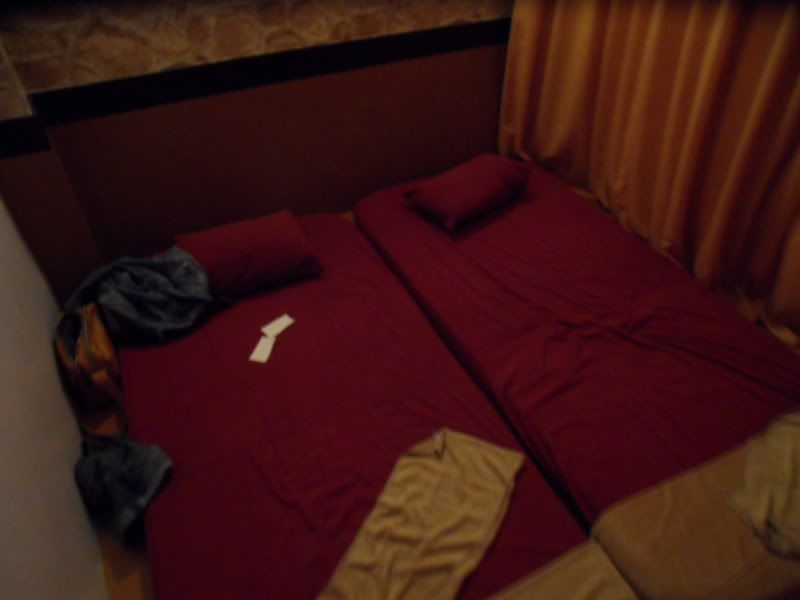 Next

Massage time

. Free Massage in included
in our package. Nice place (: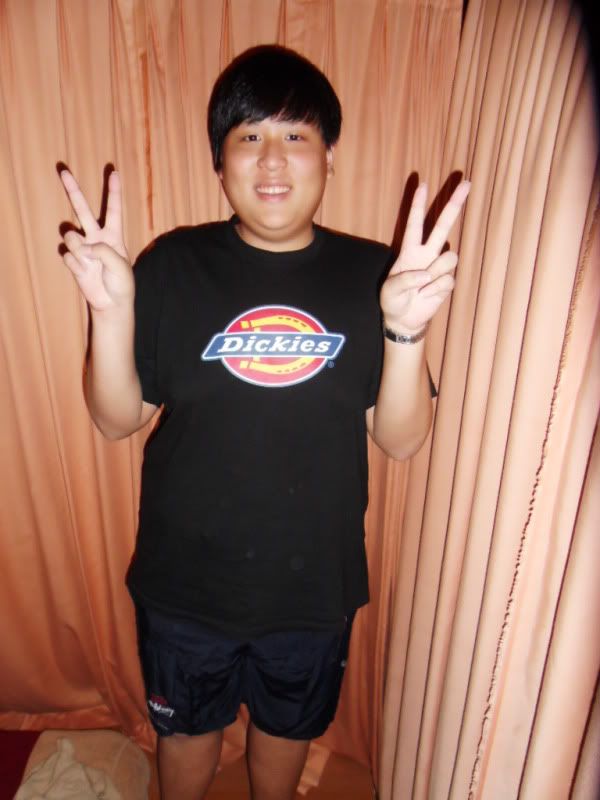 Changed into a

shorts

given.



Photo with the person who massage us. They are

super friendly

.
Even though i dont understand almost half of their conversation.



Lunch at

Golden Prawn Resturant

.
Nice scenery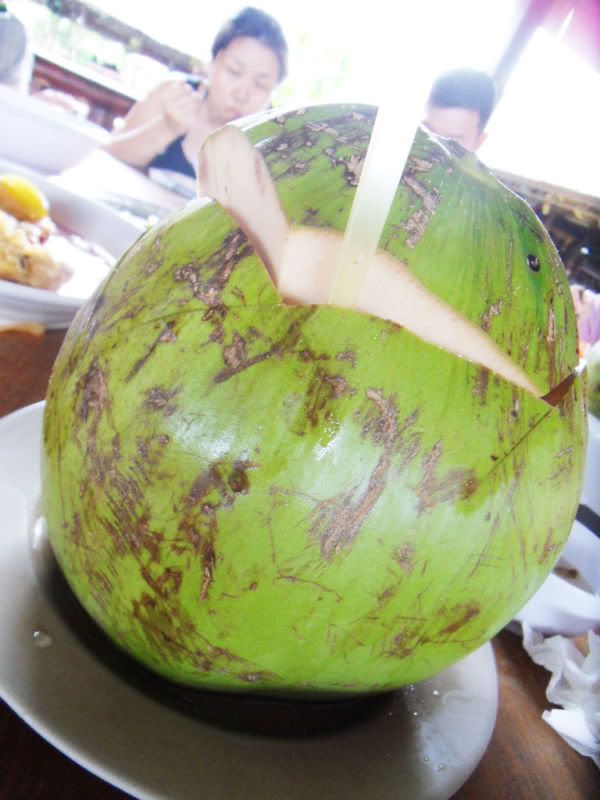 BIG COCONUT

!!!!!



The food is

normal

only ~~~



One bucket of rice.
Self Service..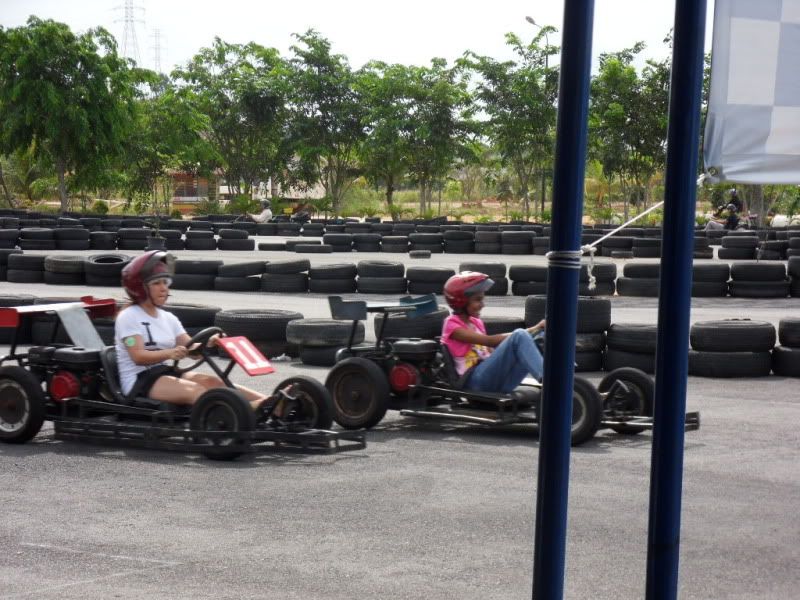 Next, GO-KART !!!! WOOHOOOO!~~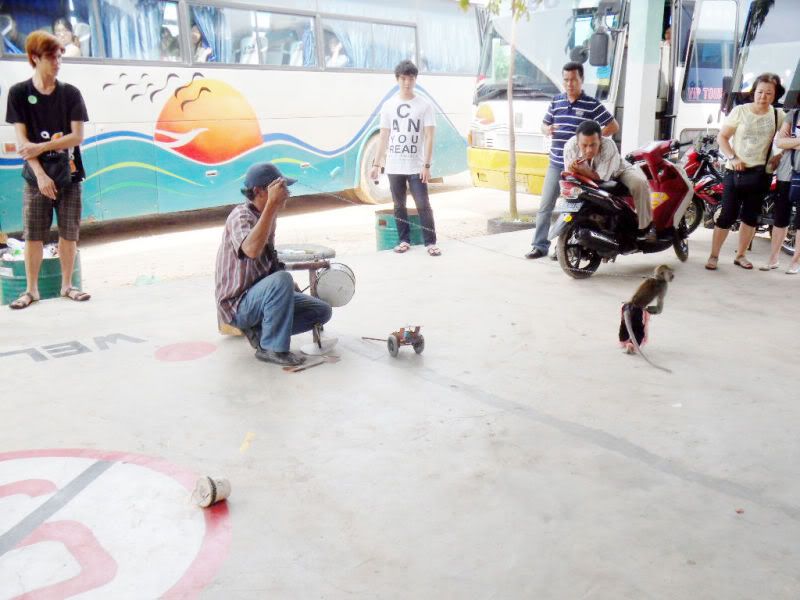 While queuing , there is a

monkey show

.



The monkey is clever, stopped at each person who wanna take photo of it.
Cute !



Ready to

RACEEEEEE

~~





Ice-cream

is the best ubder the super hot weather !



Then visit a temple....



Shopped at a factory outlet.
Sadly to say, all the clothing there SUCKS!



Then headed to a shopping center,
Nothing to shop, bowling instead! CHEAP CHEAP!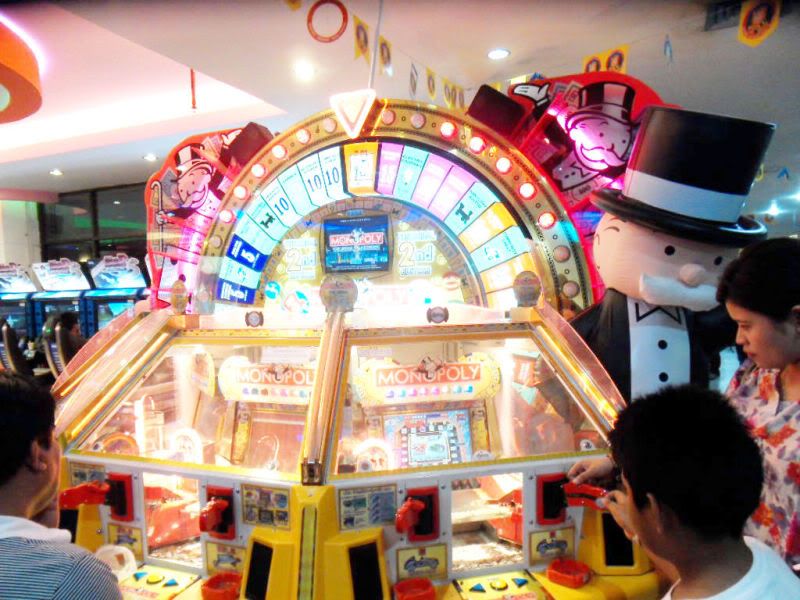 Monopoly arcade ! COoool ~~



TIRED MAX~~~~~
BACK TO HOTEL !!!!


GOODBYE.

Saturday

Woke up super early. Breakfast at

Harbour Front


Hawker Center. Then headed to departure center.
Wait for boarding then OFF WE GO~~~~

When reached, first stop, went to a tidbits store. All look delicious.
and do a key chain too! Only SG$2 only ! Cheap Cheap~

Then went to Kueh Lapis shop.
Famous for their home-made Kueh Lapis. AD bought a large
size for his family.

Then headed for massage which is included in our package.
The staff there is friendly and keep talking t0 AD because
he is so damn PRO IN MALAY ! WAH!!!! I dont even understand
half of their conversation ! -.- Massage is relaxing ~ Love it!

Then lunch at Golden Prawn Resturant. The food there is okok only.

Then HURRAY! GO-Kart session !!!! EPIC MOMENT :
AD cant brake in time and hit on to the tyres !!! CANT
stop laughing !! HAHAHA

Super lazy to write any longer. See photos can liao la. HAHA.



" Day 1 , E-N-D "



Thanks for everybody helping me to click my previous advertisements!
Continue clicking. THANKS(: